12th Annual Orange Beach Spearfishing Tournament
September 15-16, 2006
Tacky Jack's Marina
Orange Beach, Alabama
"In Memory of Stickman Eric Merritt"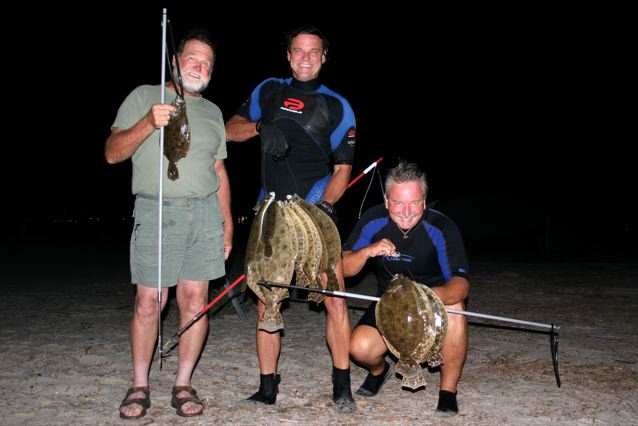 First order of business, Friday morning! 1st and 3rd Place Flounders.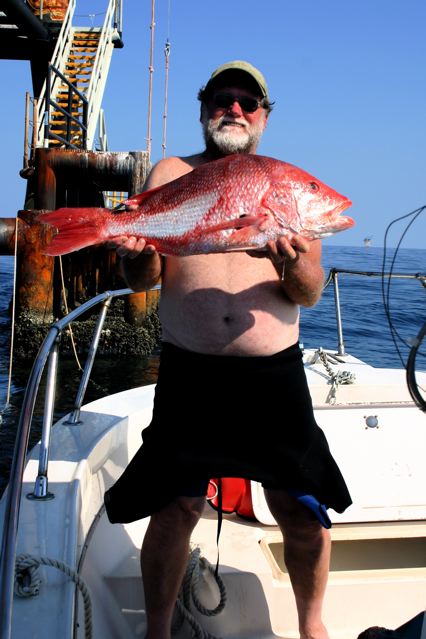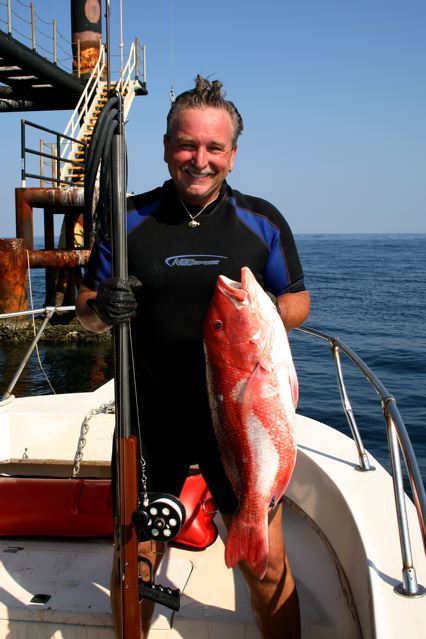 Sid Smith and Mike with red snapper.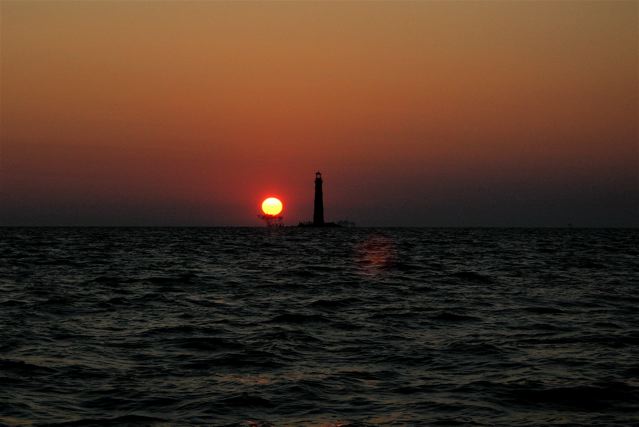 Early Start on Saturday.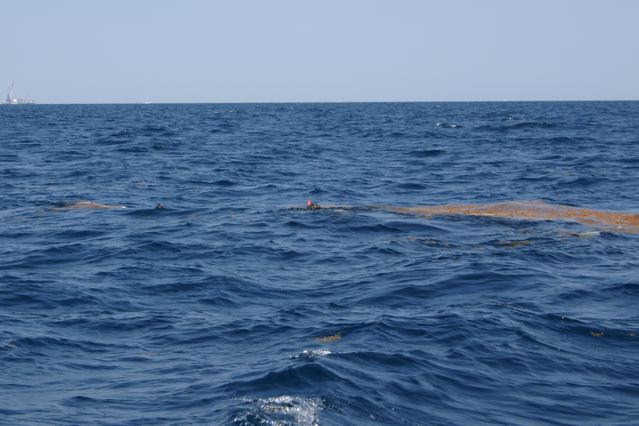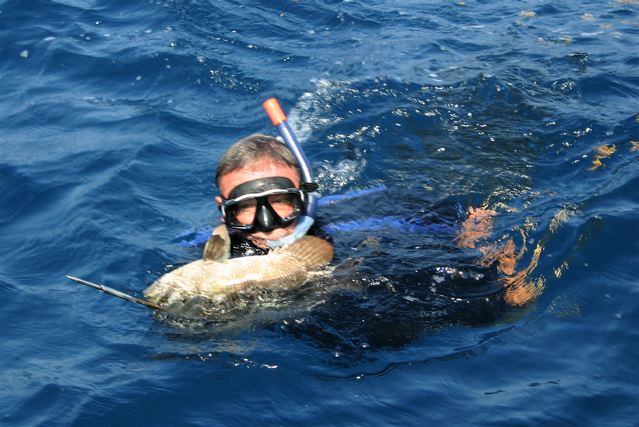 Diver on a weed line and the results.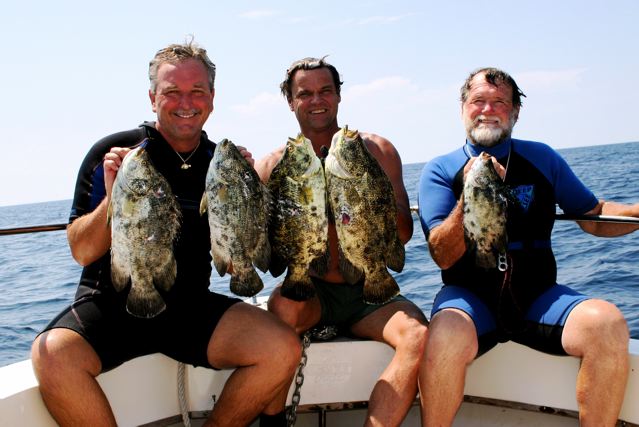 Mike, Jack and Sid with tripletail.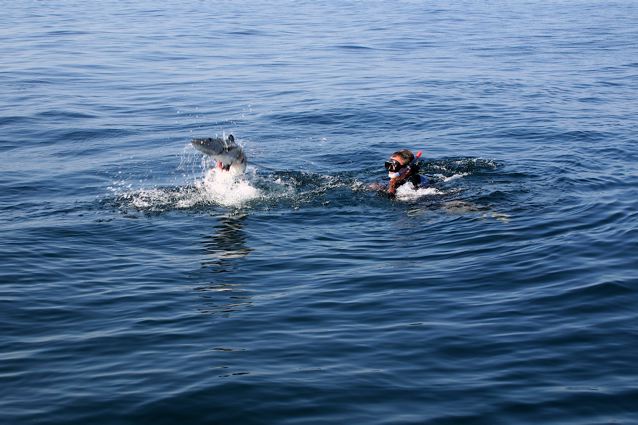 Mike battling a barracuda. Photo by Jack deVilliers.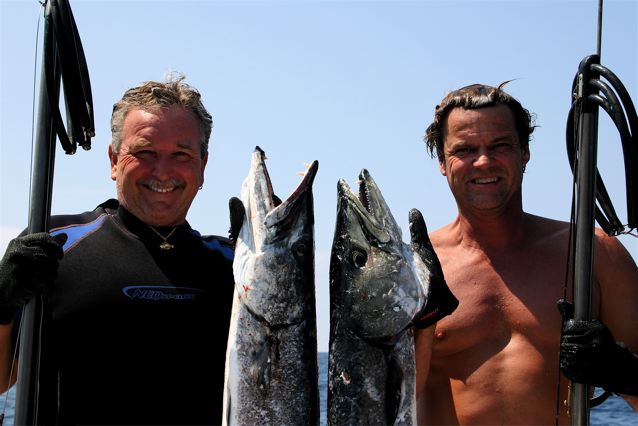 Mike and Jack with a pair of twin barracuda.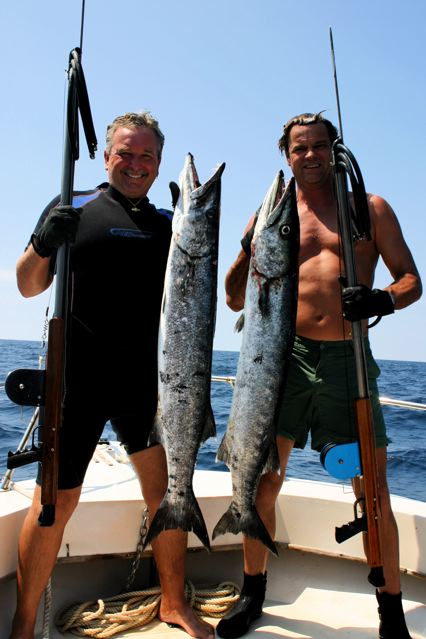 Full shot with Daryl Wong spearguns.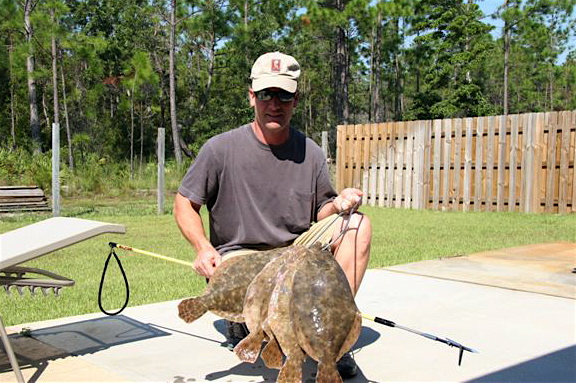 Stickman David Biron got a few on Saturday morning but wasn't able to enter the tournament.
Way to go Dave.... we missed you!


Click here to visit and sign our guestbook
Back to main menu page