2003 PICTURES
---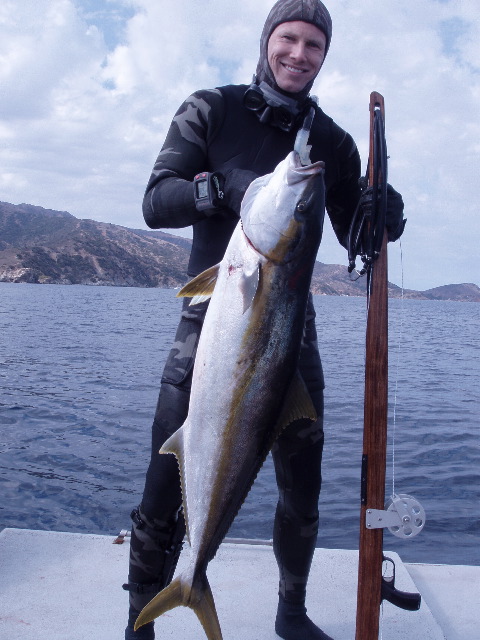 Matt Rytting with a yellowtail shot at Catalina Island diving with Rene Rojas and Bill McIntyre.
---
October 19th, 2003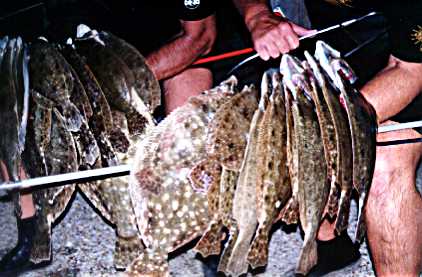 .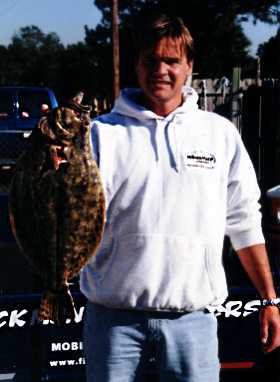 The picture on the left shows Mike Wade and Jack deVilliers' total catch.
Jack is holding up his eight pound flounder, shot the same morning.

---
John and Ashton Blessey.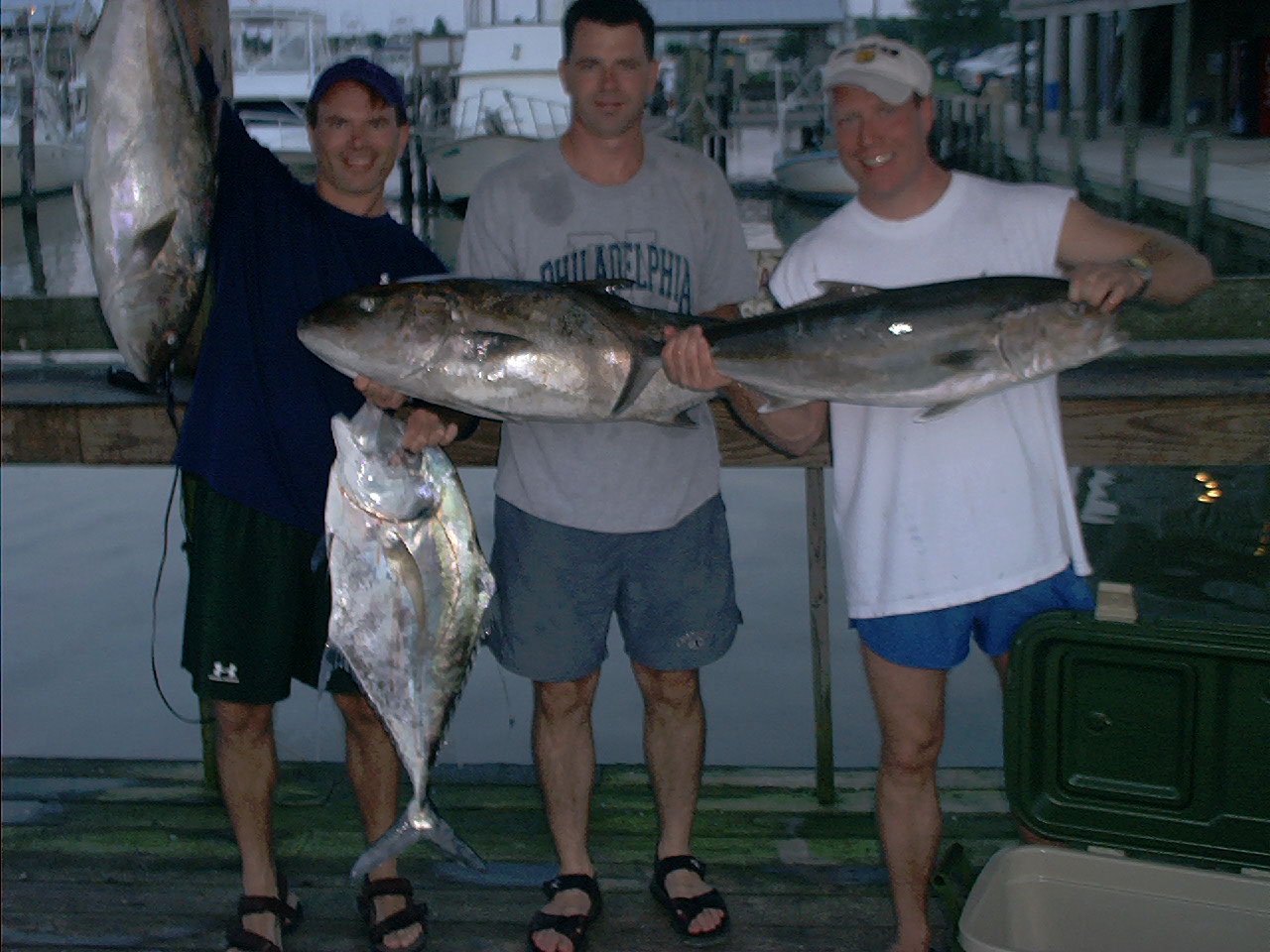 John, ... and Ashton with a catch of amberjack and pompano.

---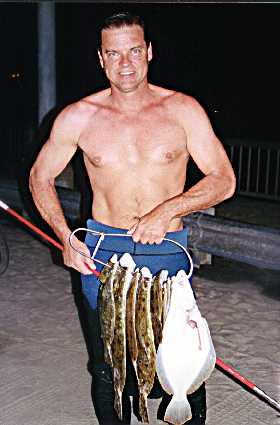 . .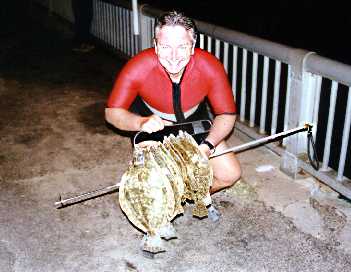 Jack and Mike with some flounders taken on a Alabama Point night dive in April.
Read about the dive here --->
First Night Dive of 2003
---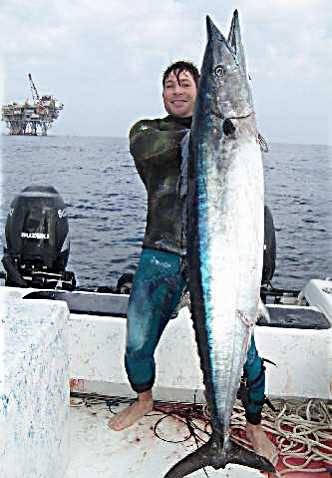 Marcel Garsaud with a giant wahoo estimated 100 pounds
caught out of Venice, Louisiana in February.
---