Alabama
"Heart of Dixie Travelers"

January 5, 2008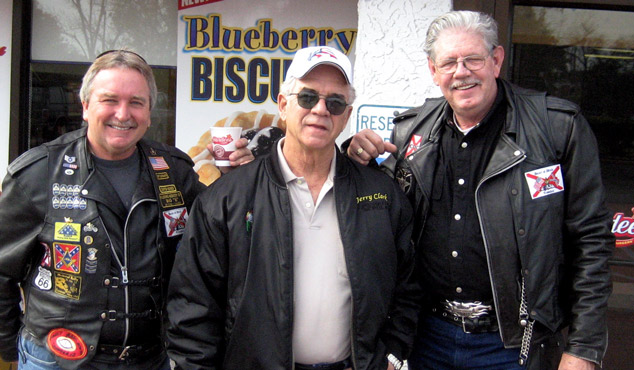 Heart of Dixie Travelers, Stickman, Jerry Clark and Stretch
Krewe De La Dauphine parade on Dauphin Island, Alabama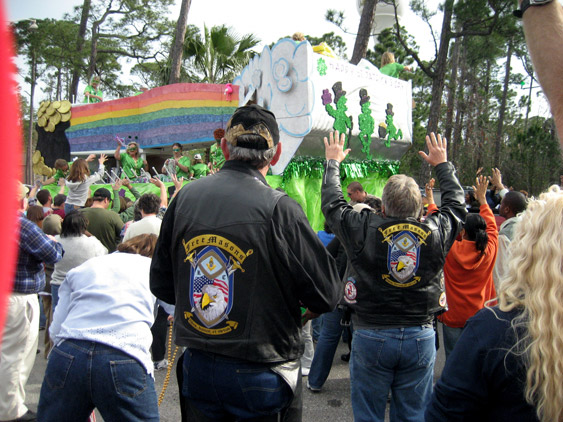 "Hey Beautiful, Throw me something!"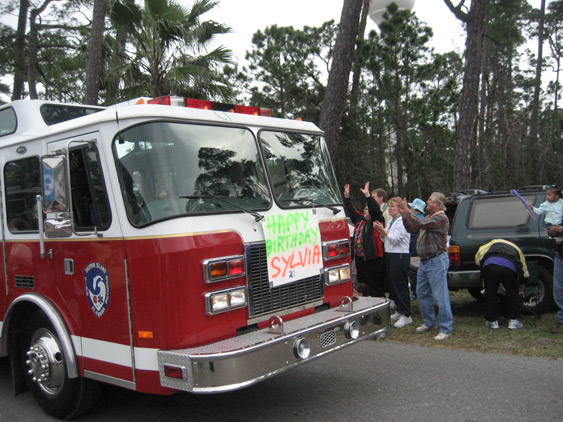 Our buddy, Rick Pinegar drives the fire truck.
Victor Burch having fun...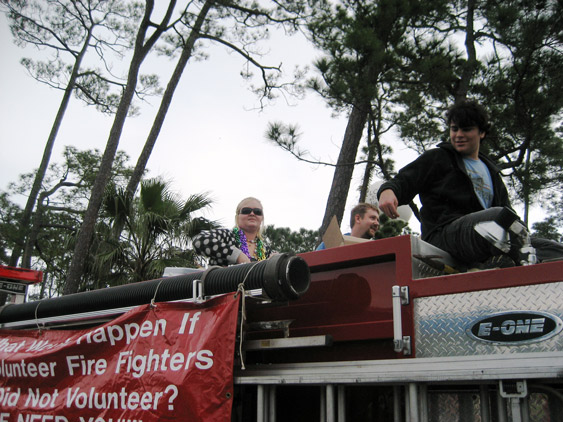 Rick's daughter and birthday girl, Sylvia...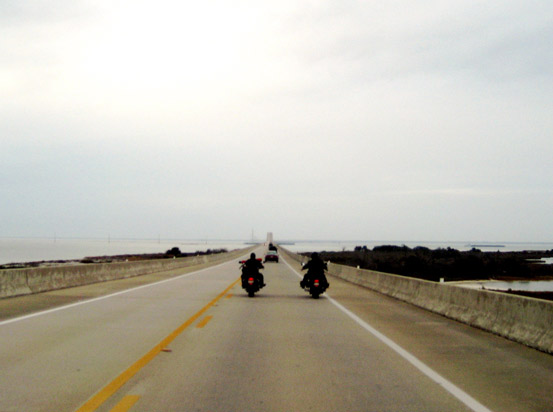 Leaving the Island.
---
Conde Cavaliers Parade
January 18, 2008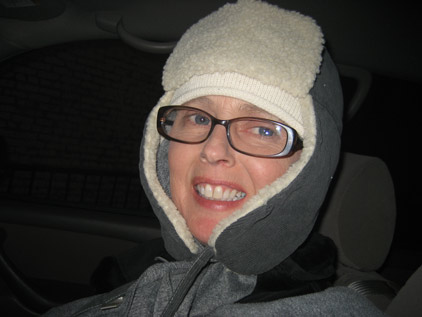 Lady Robin ready for the Conde Cavalier parade.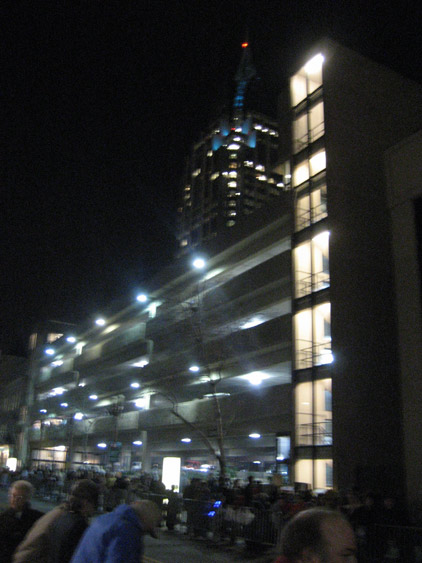 RSA Tower in the background on Royal Street.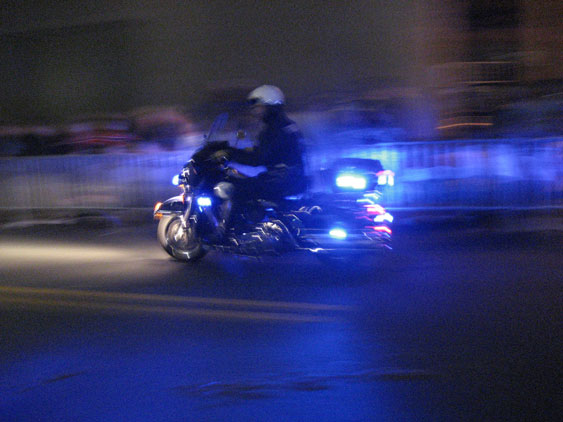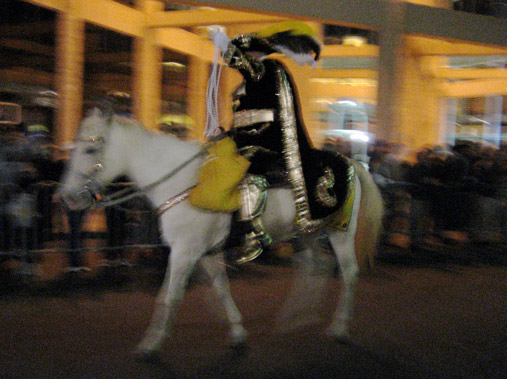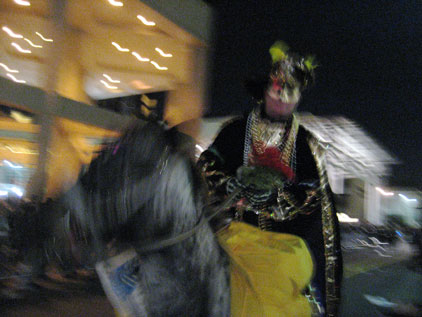 A Grand Marshal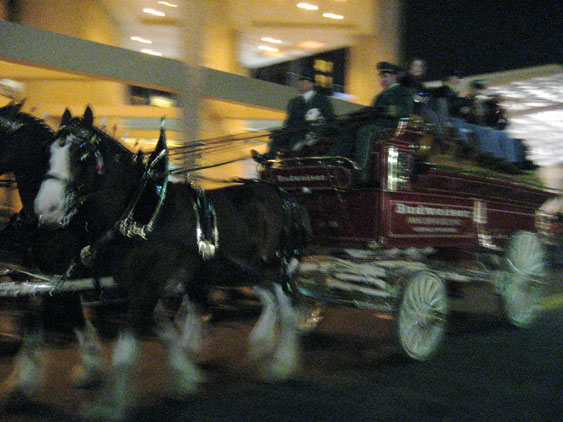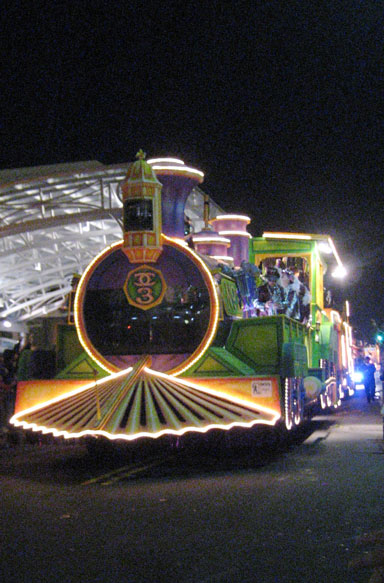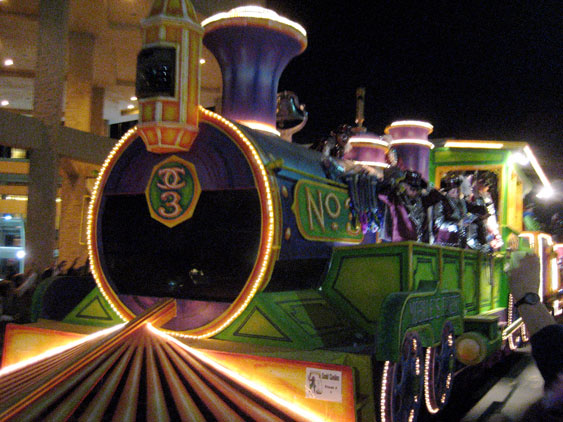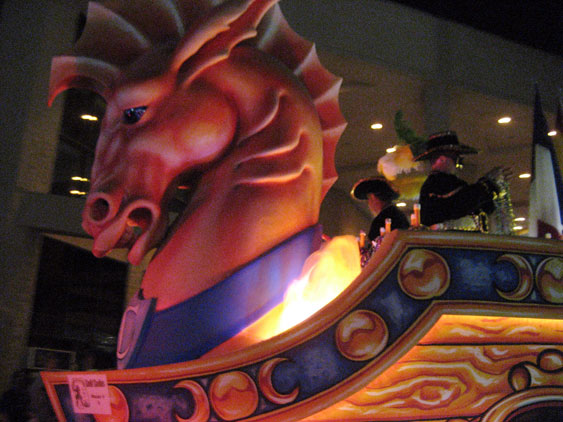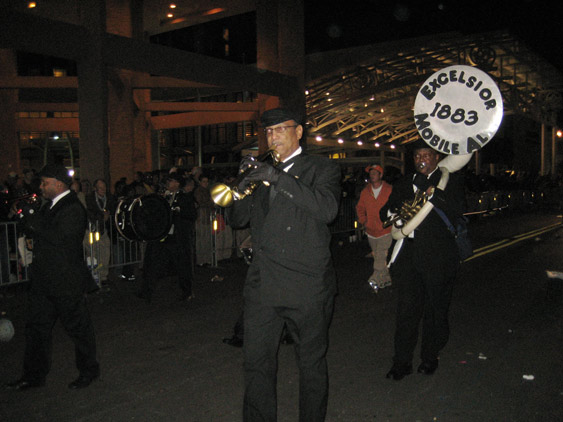 A Mobile Mardi Gras Tradition since 1883.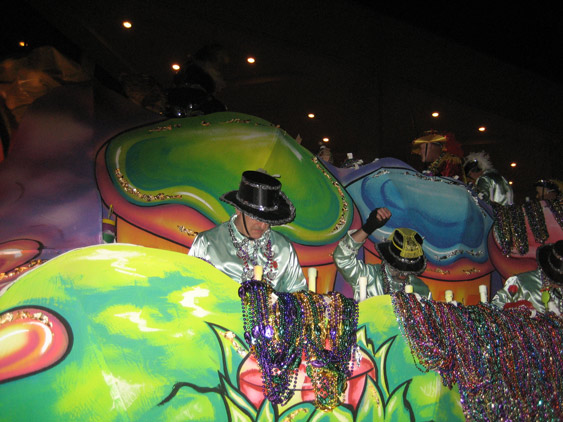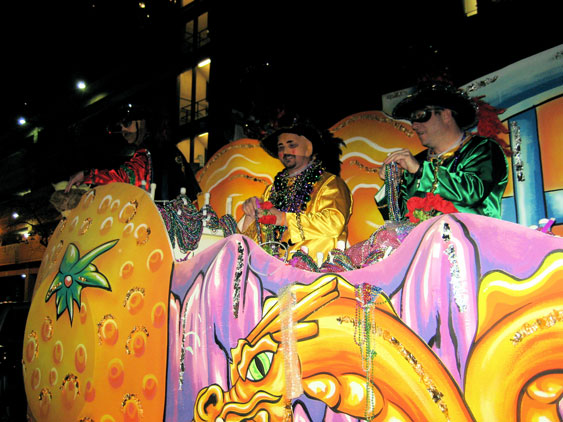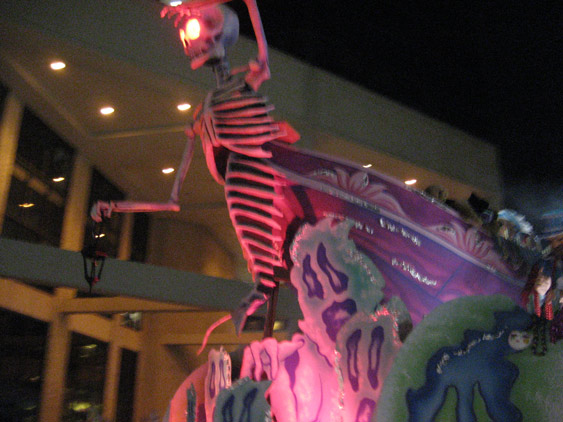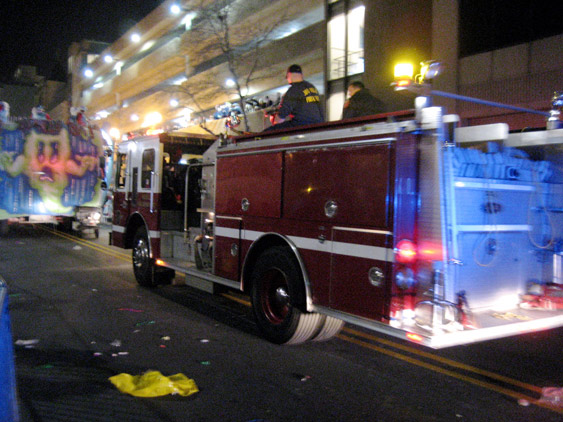 ---
Inca Loading Party
the night before the parade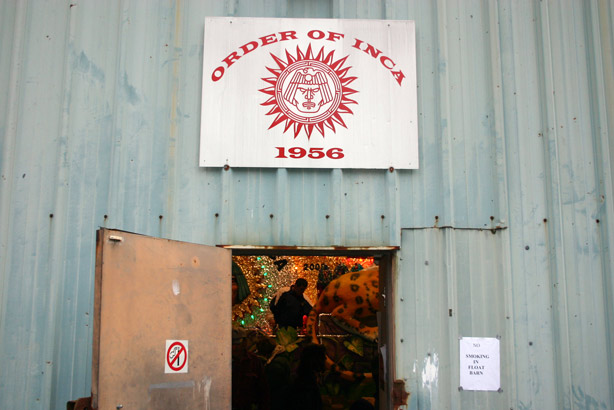 The Inca Society Float Warehouse.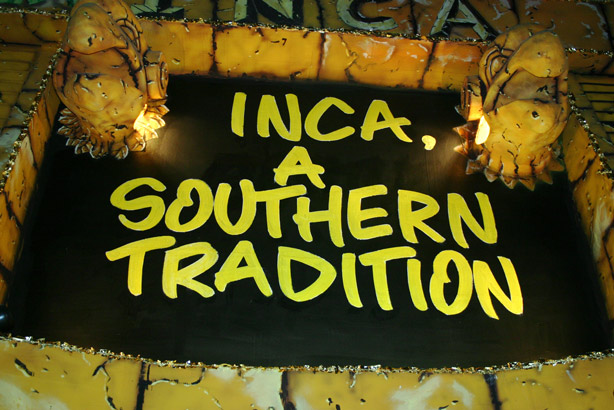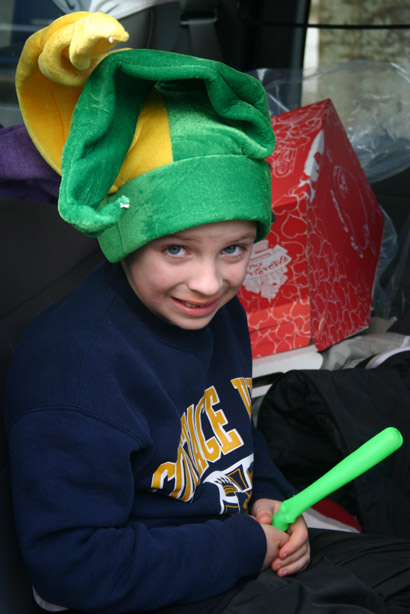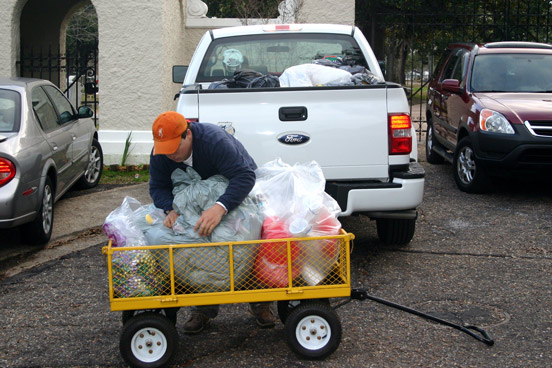 Paul Jr. getting ready for the fun.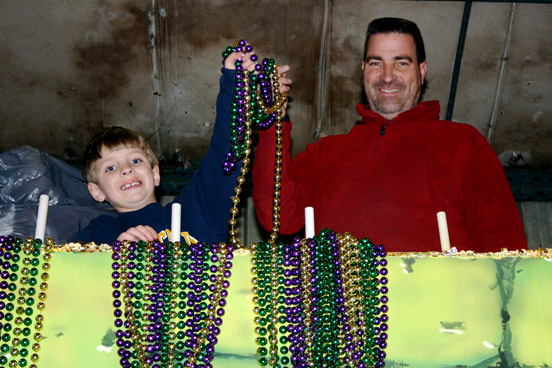 Paul Jr and Sr. showing their wares.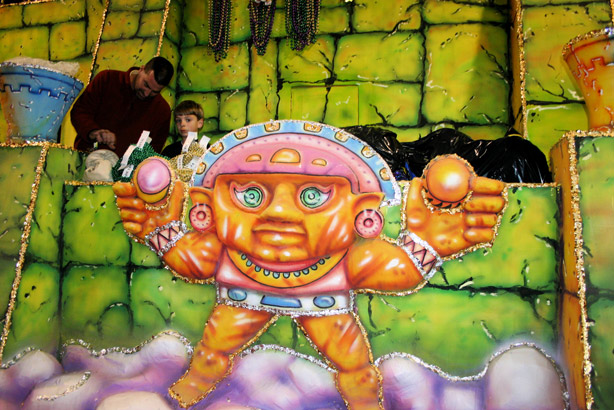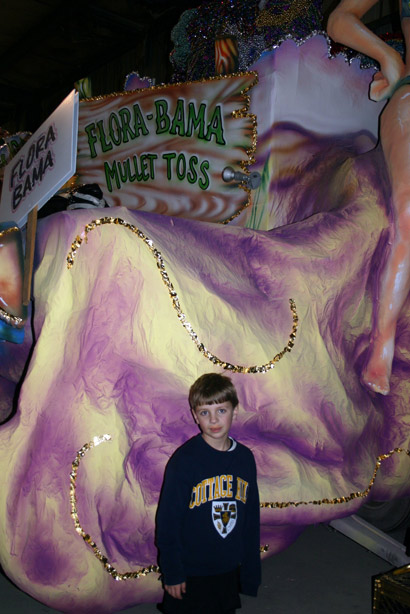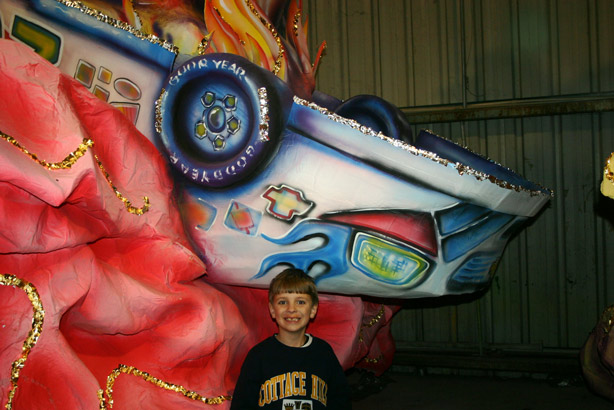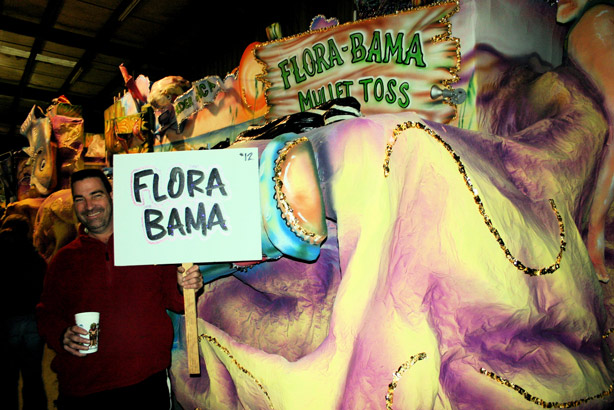 Most everyone has heard of the Flora-Bama mullet toss.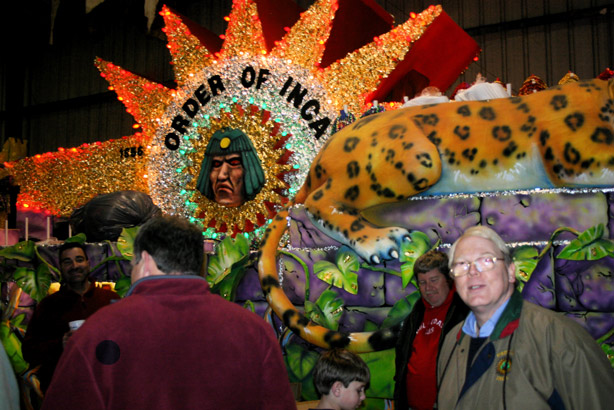 Paul Baker on the left and my buddy Bill Everett of Camillia Trophy on the right.
---
January 25, 2008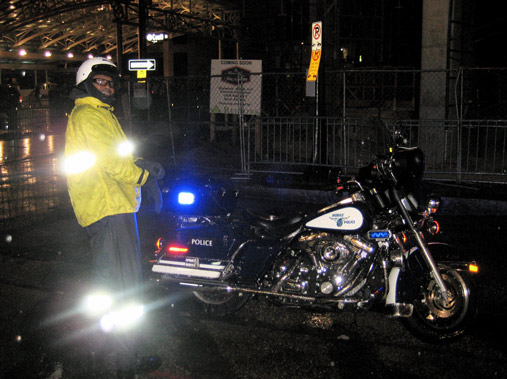 It was a rainy Thursday night.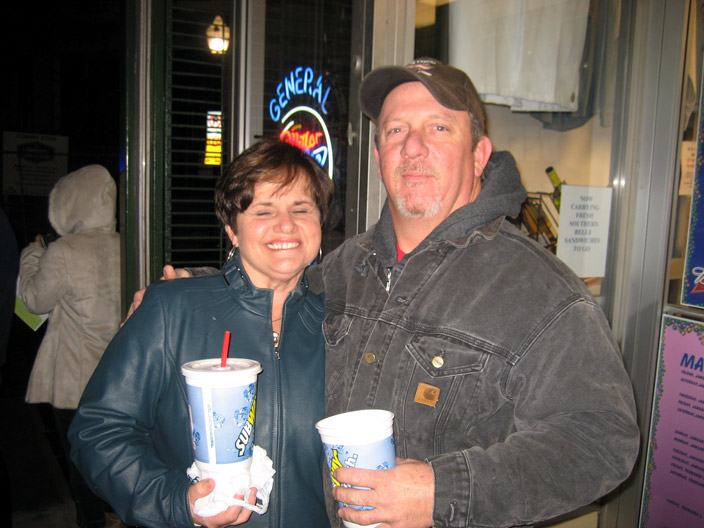 I run in to my good friends Linda and Gary Emerson, owners of Gary's Gulf Divers
in Orange Beach, Alabama.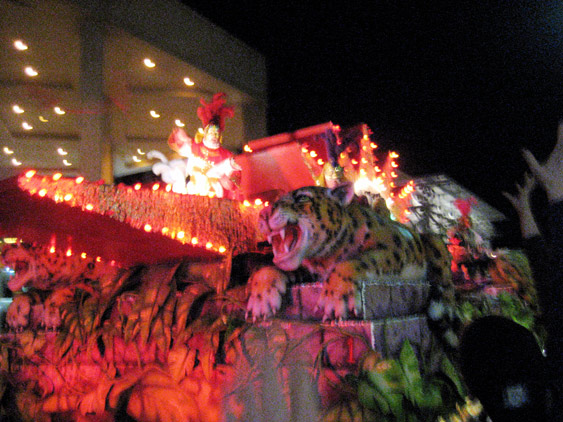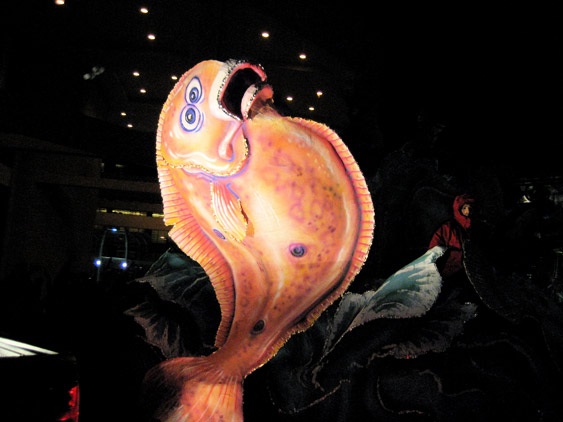 A flounder on the Flora-Bama float.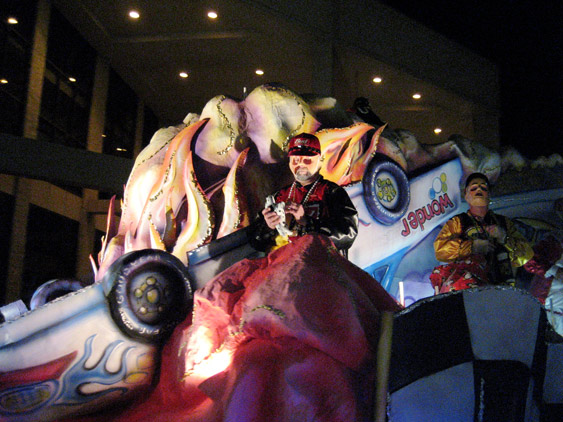 A couple of maskers.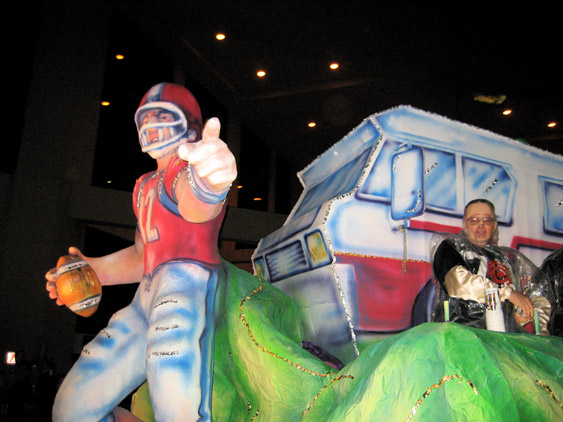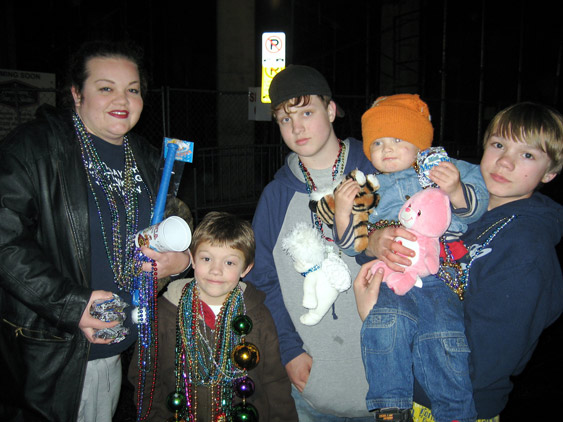 Friendly parade goers...
"Hey Mister!!!"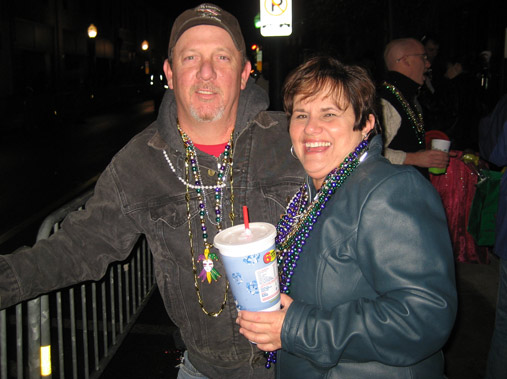 Gary and Linda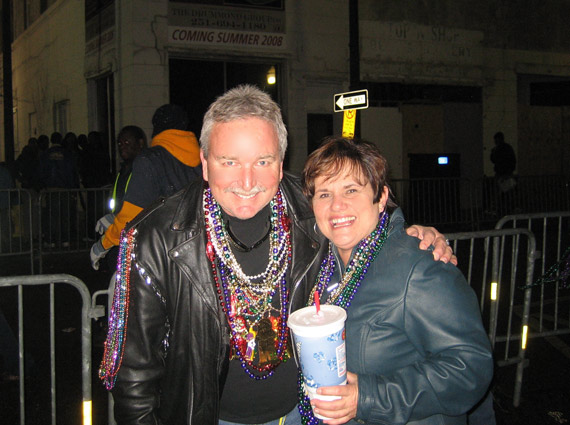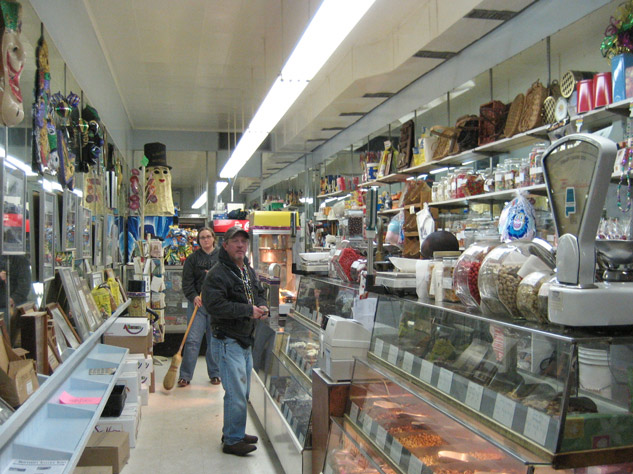 Gary found the famous "Nut House" on Dauphin Street.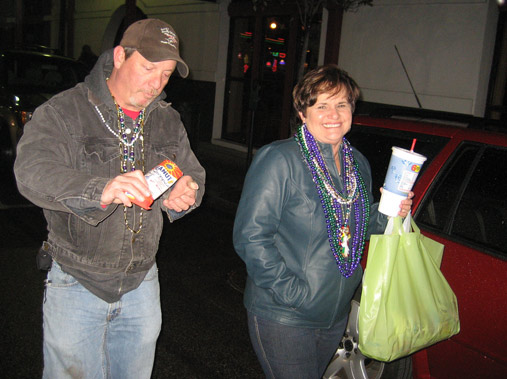 That's a wrap.... until next time.
---
Crewe of Columbus Parade
February 1, 2008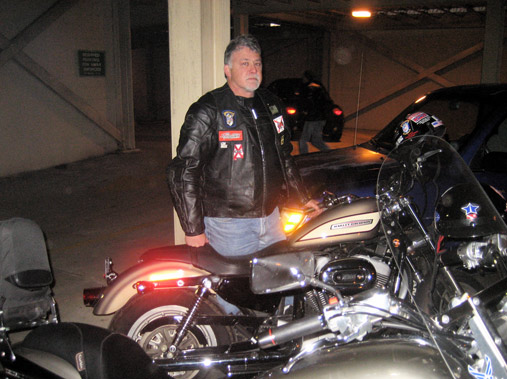 Gator makes it just in time.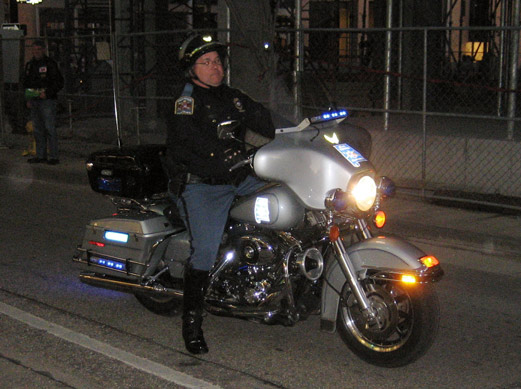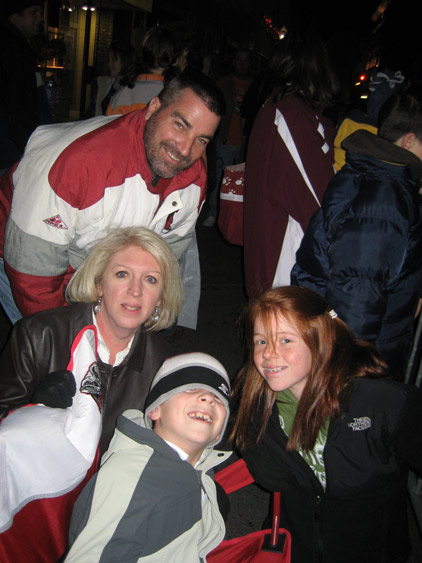 The Bakers' are ready to rumble.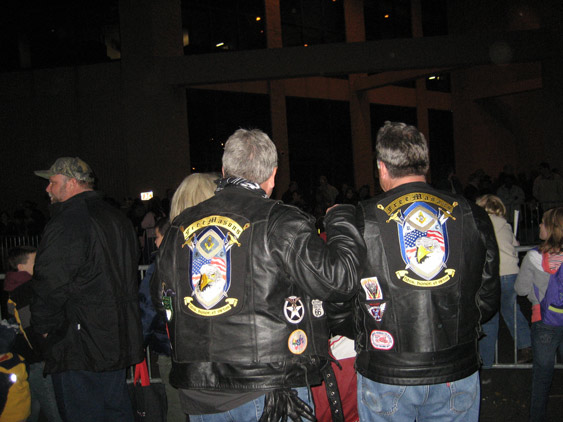 Two brothers.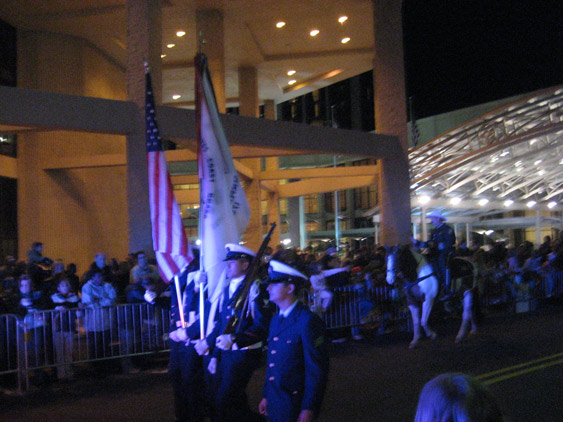 Coast Guard Honor Guard.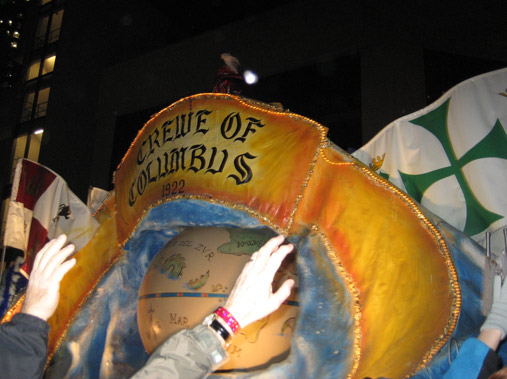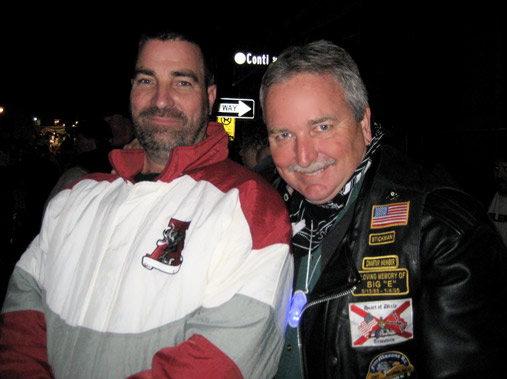 Old friends.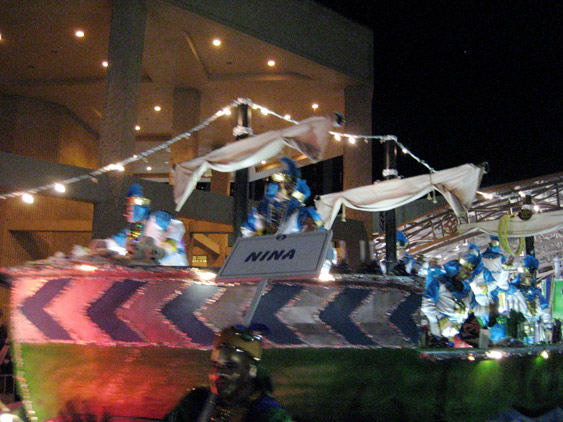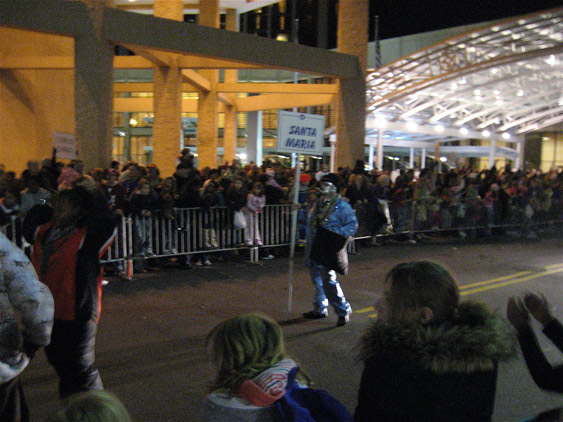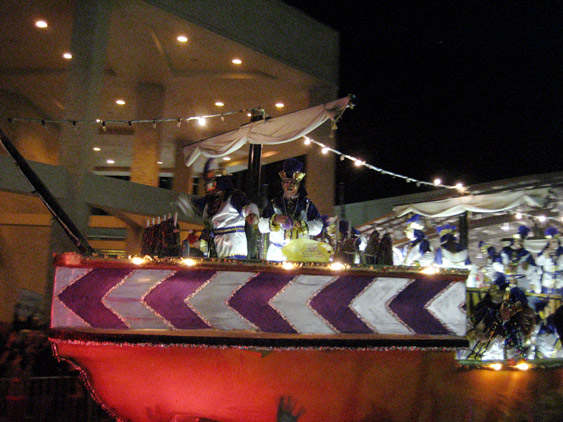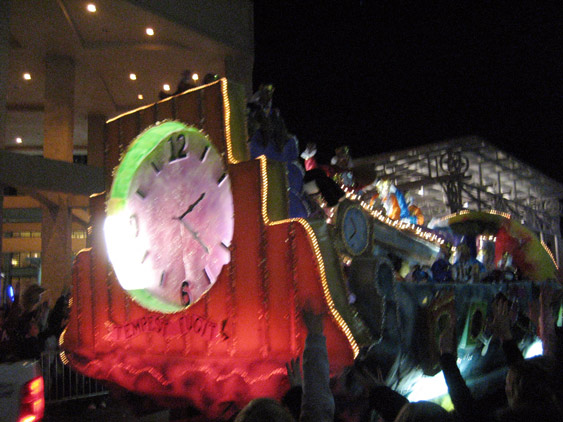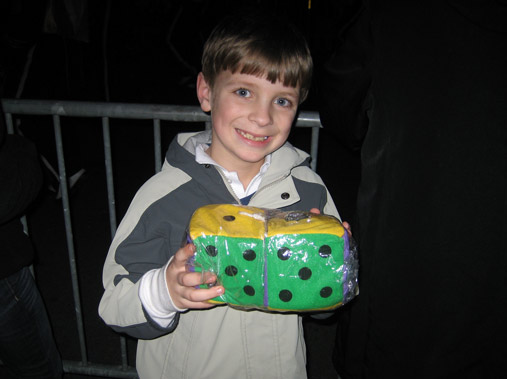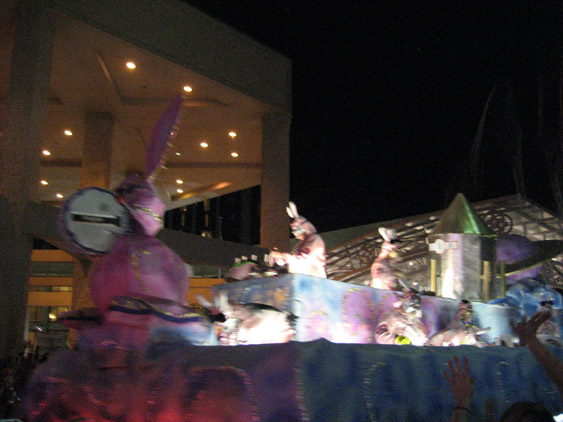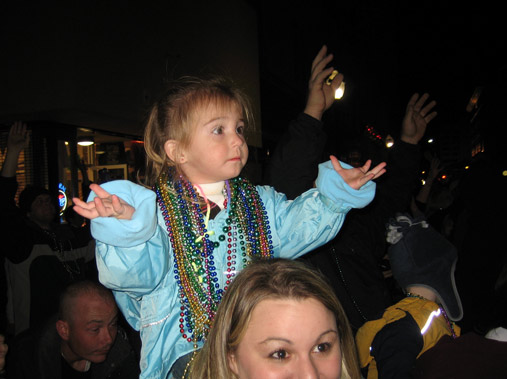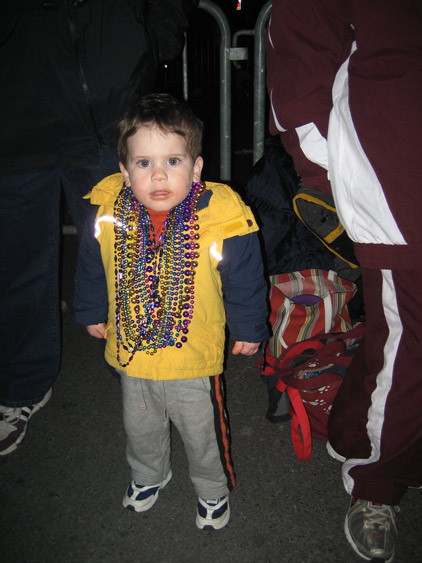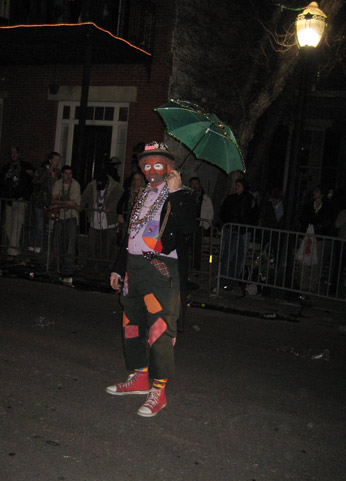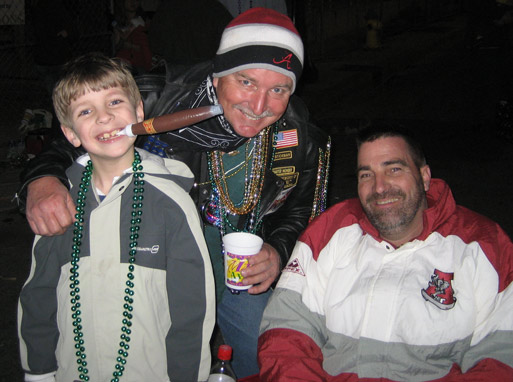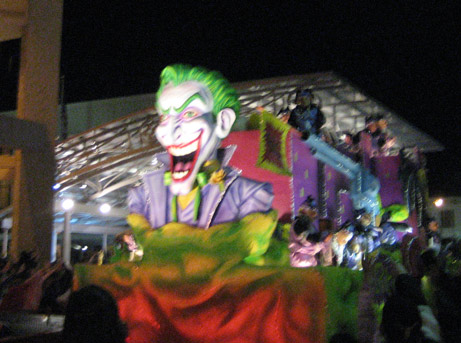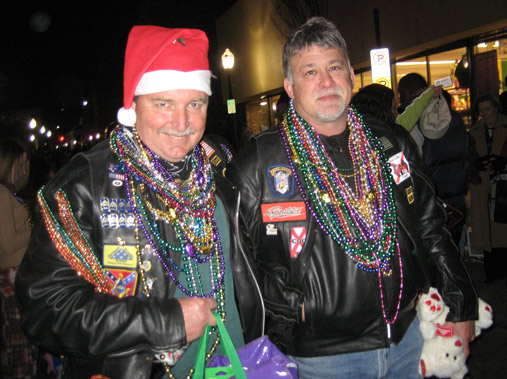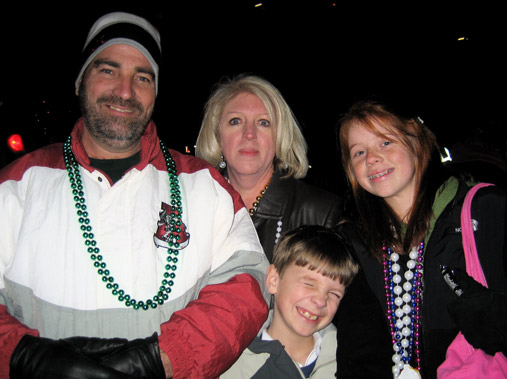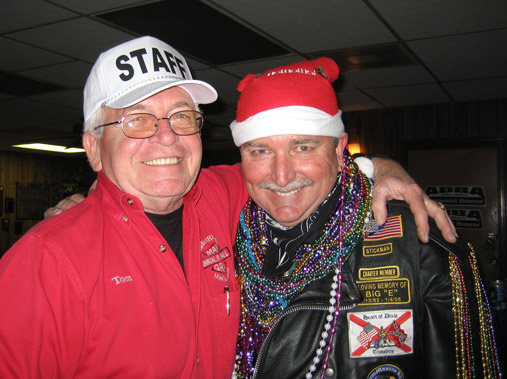 The night wouldn't be complete without a visit to the Bikers Ball at the Shrine
to visit my other brothers.... here's Tom "Klutch" Klutcho.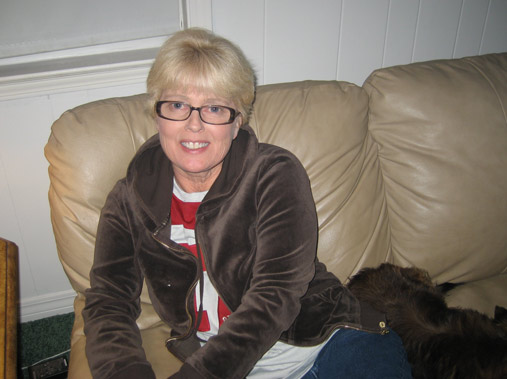 Someone happy to see me home safe.

Click here to see the Biker Ball pictures and more parades
---
Click here to visit and sign our guestbook
Back to main menu page