29 Dreams
Motorcycle Resort
Vandiver, Alabama
205-672-0309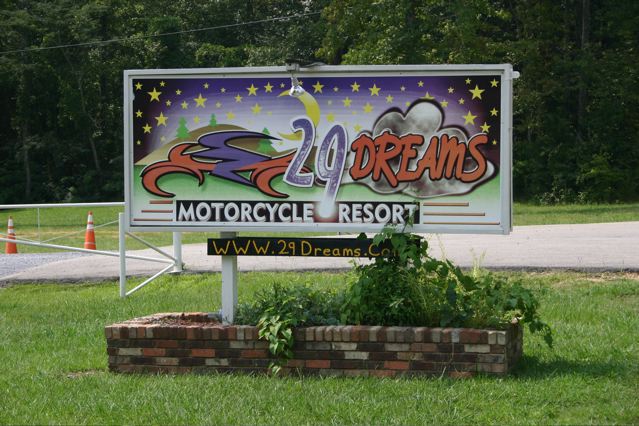 The billboard as you arrive from Hwy. 25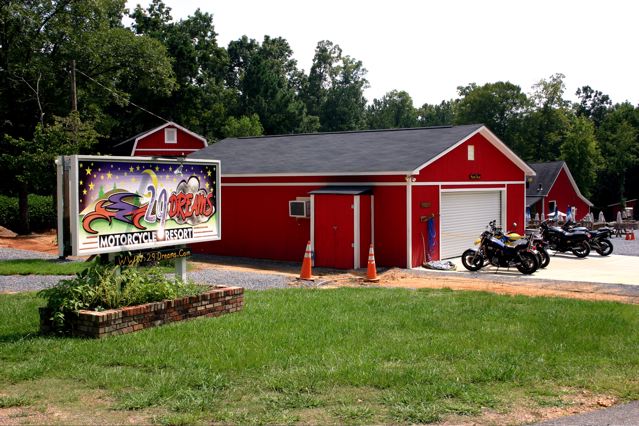 A motorcycle shop and store.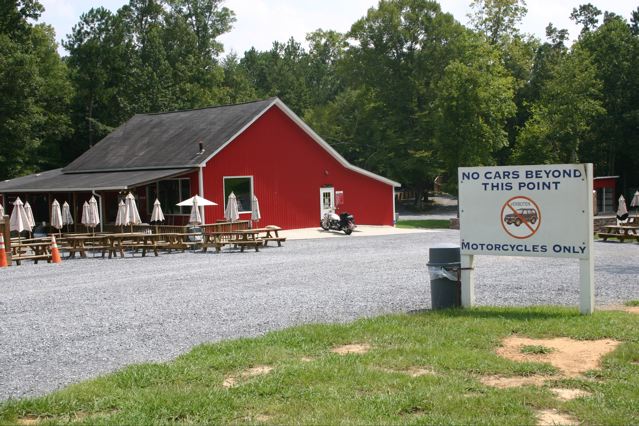 The Main Lodge - Restaurant, Bar and Television.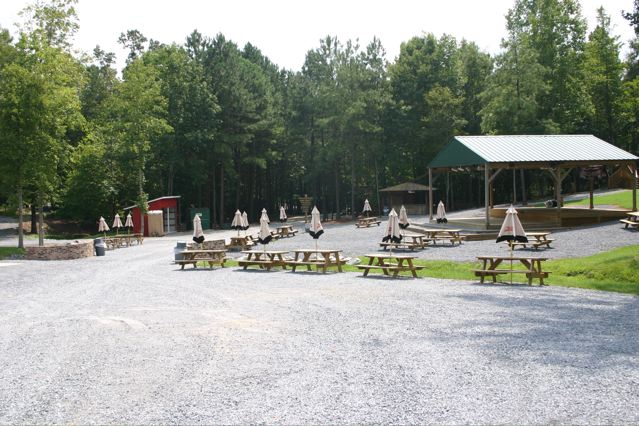 The Stage surrounded by picnic tables.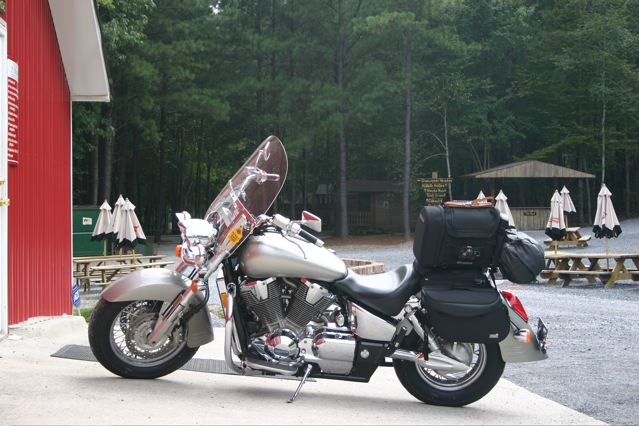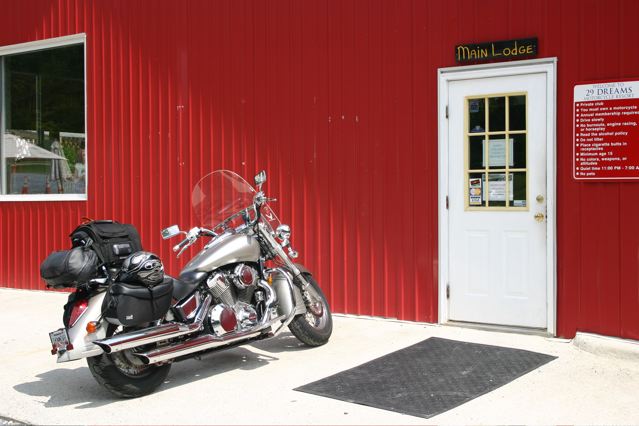 Parking area in front of the lodge.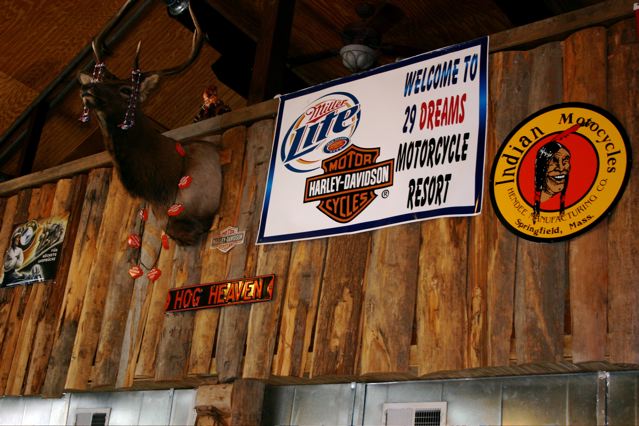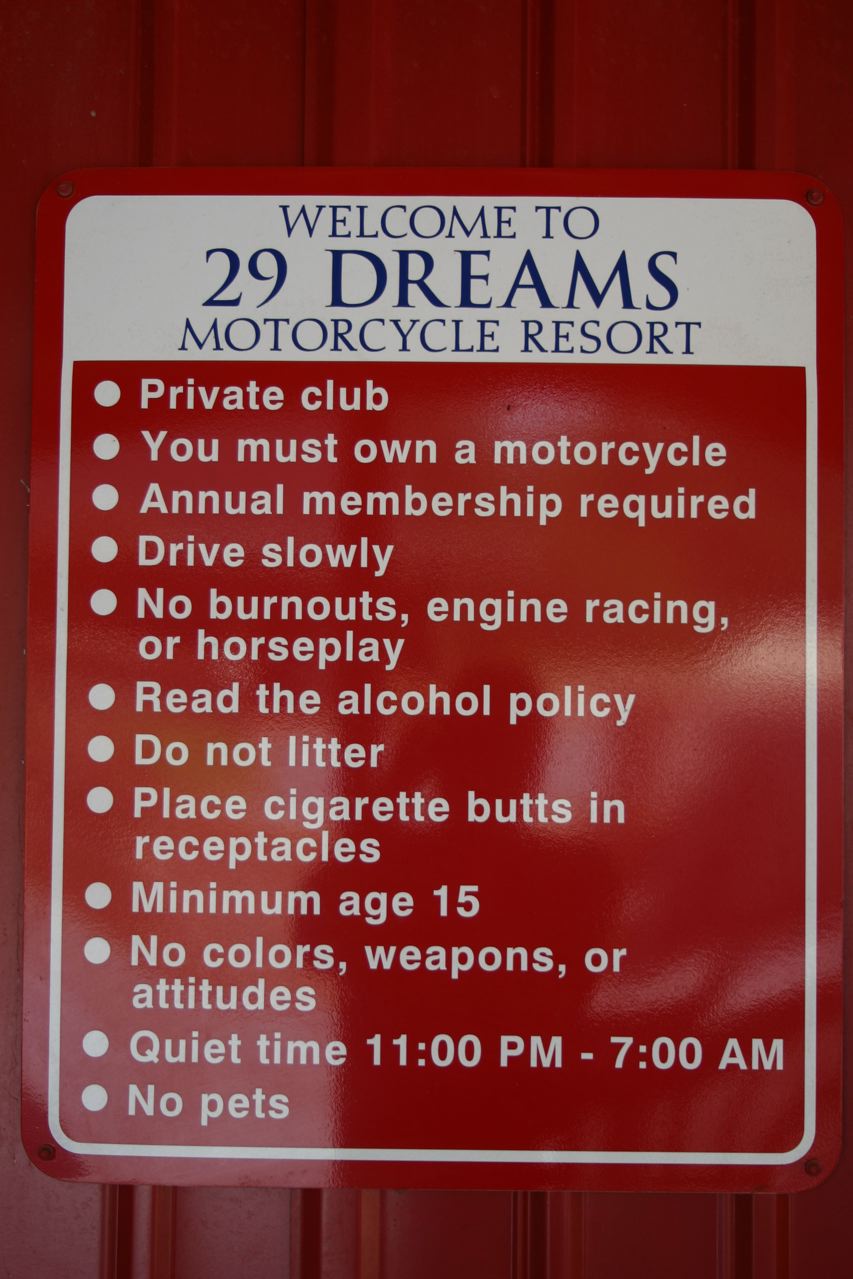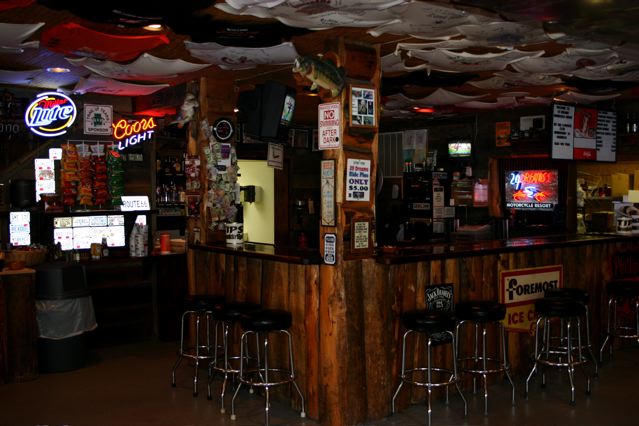 Bar inside the Restaurant.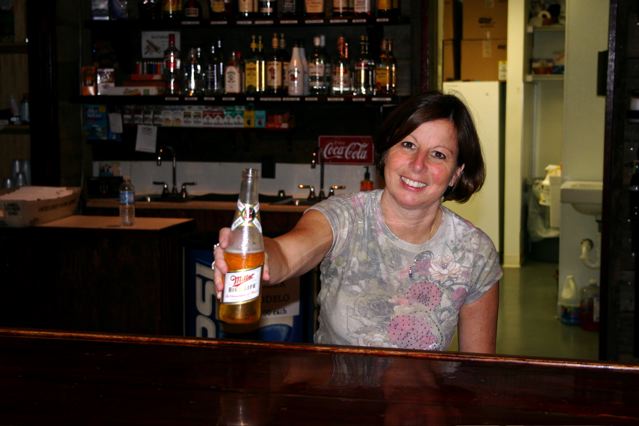 A kind greeting I grew to expect.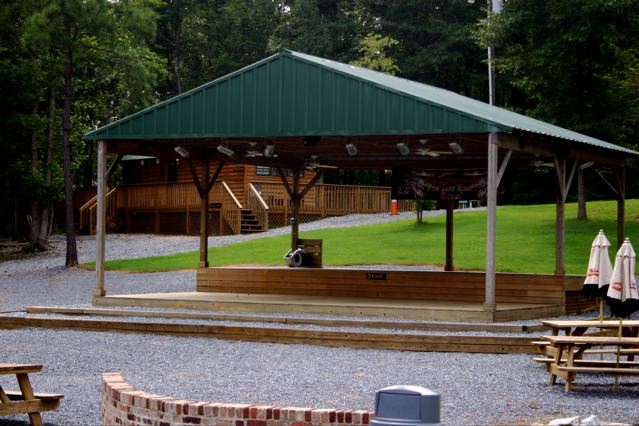 The bandstand with the bath house in the background.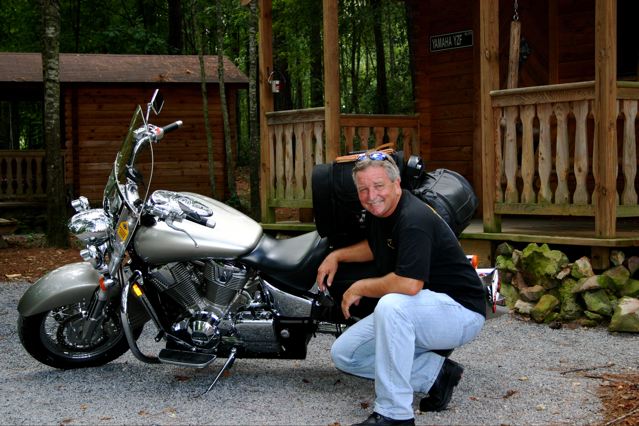 In front of Cabin #1.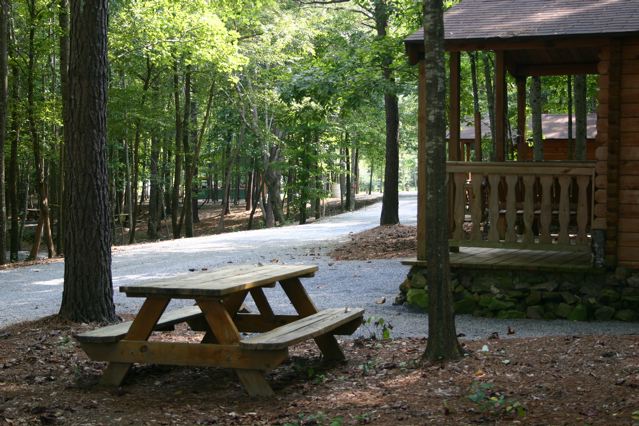 I was supposed to be in this picture but instead I was laying on the gravel due to a slip.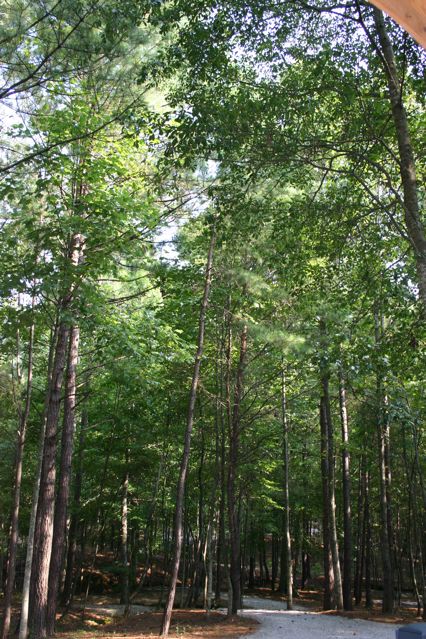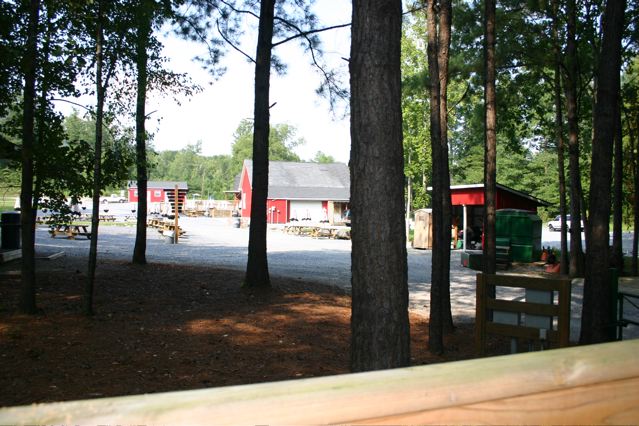 The scenic view of the campground and looking to the front of the property.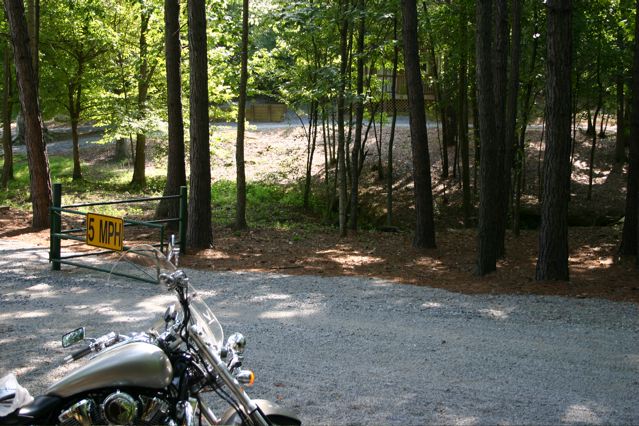 That's cabin #7 across the way. The only one on that side of the park.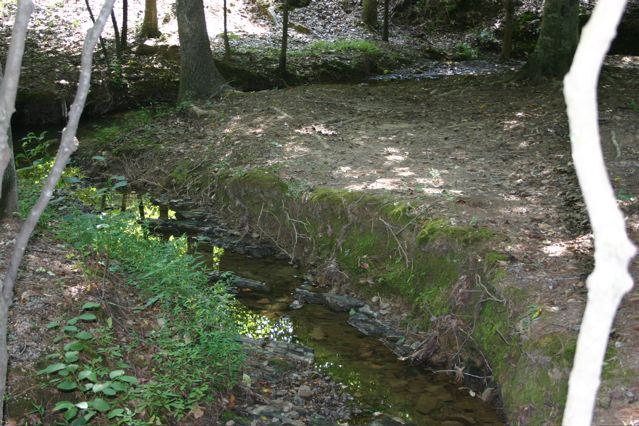 A stream running through the middle of the camping area.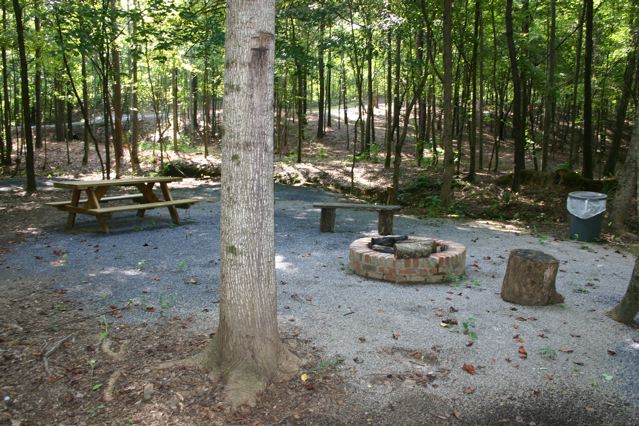 A typical primitive camping area.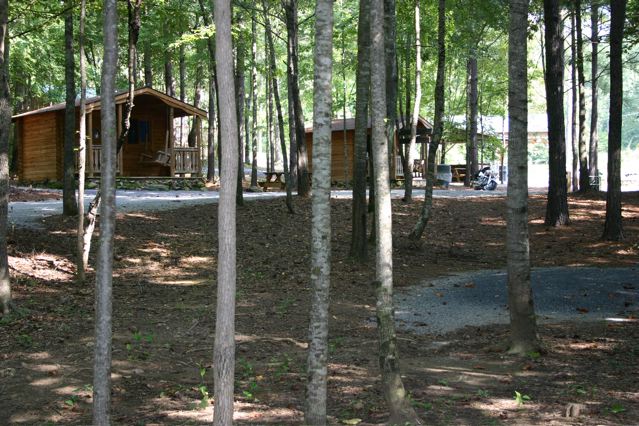 Looking at the cabins from the area in the picture above.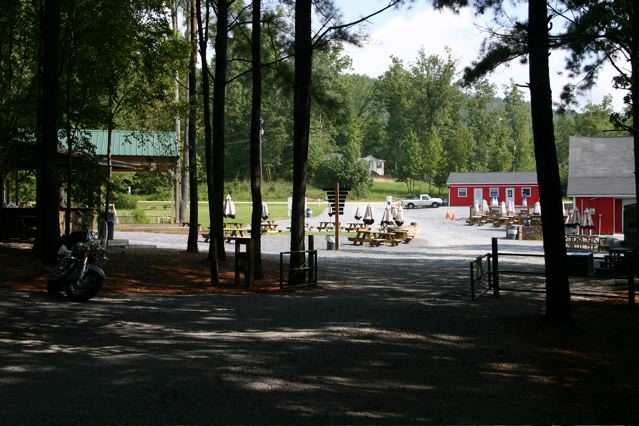 I had the place all to myself... SWEET!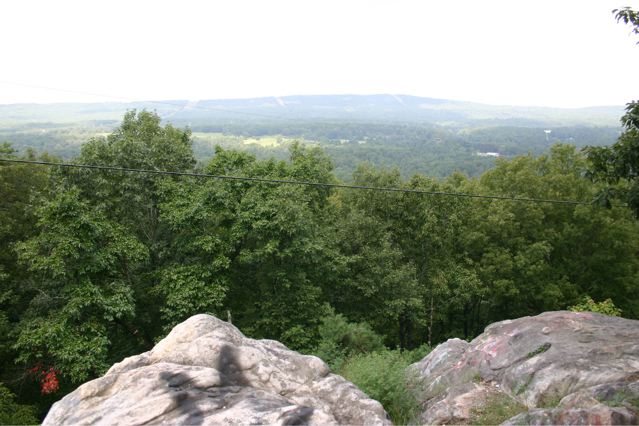 The view as I was leaving Vandiver.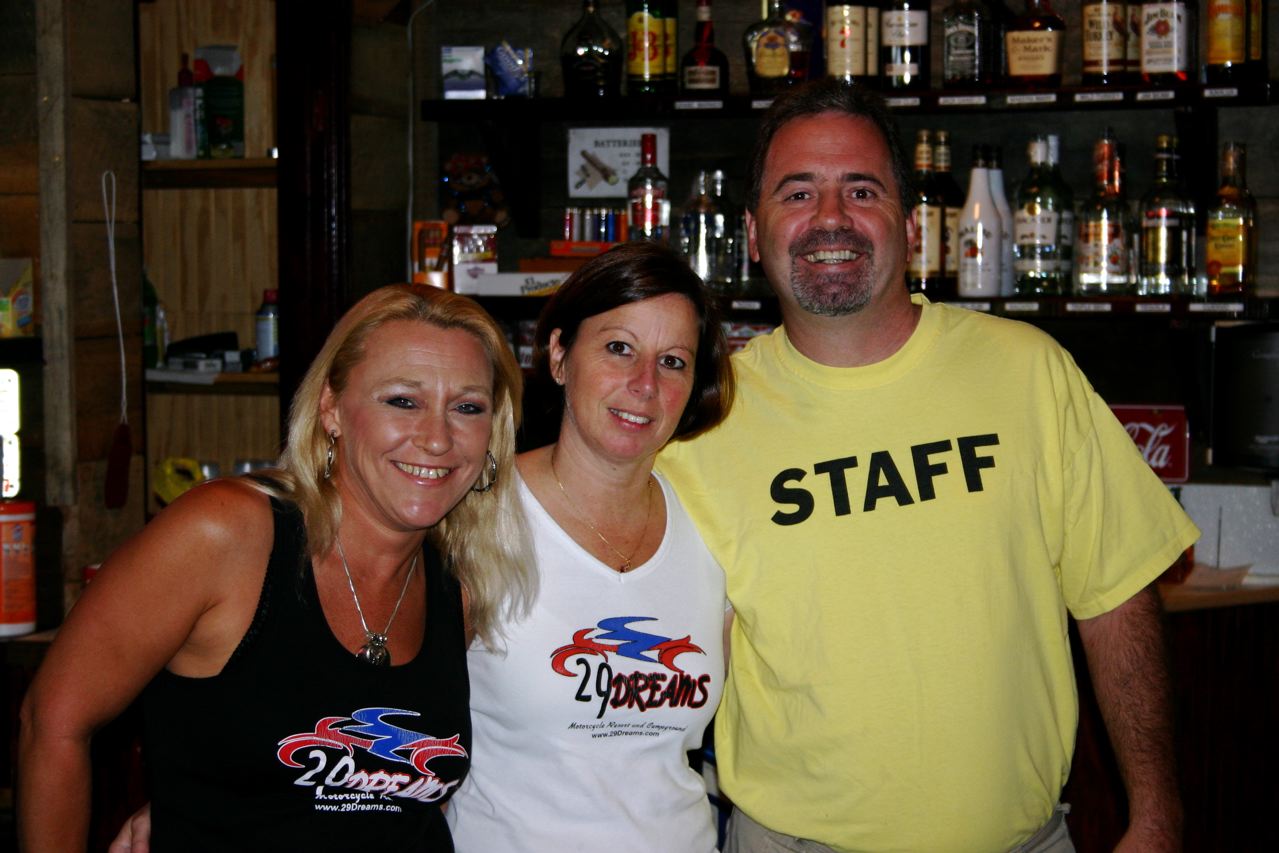 Your gracious owners/hosts on the right... Kathy and Tim Langley.

Send mail to Tim or to make reservations
Back to main menu page