29th Annual Alabama Open Spearfishing Rodeo
June 4, 5, 6, 2004
Dauphin Island, Alabama
Click Here to Read the Story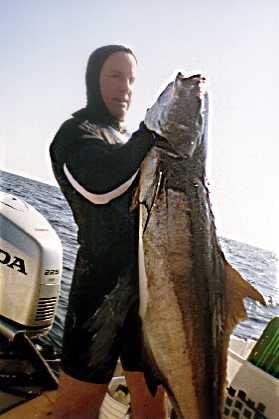 David Biron with 1st place cobia (73.9 lbs.)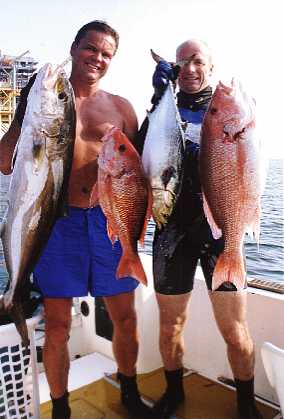 Jack deVilliers and David Biron with
amberjack, red snapper and bonito.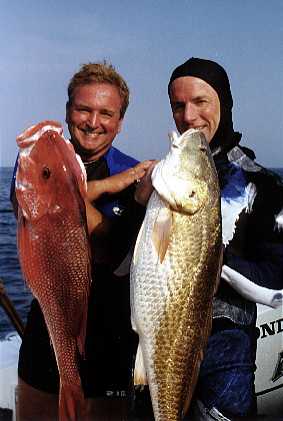 Mike Wade and David with red snapper and red fish.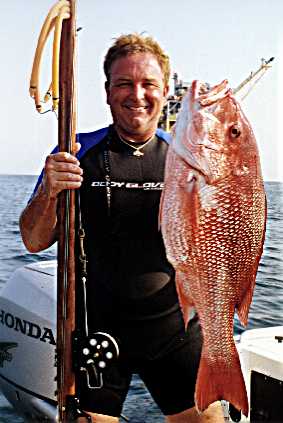 Mike with 20.9 lb. red snapper.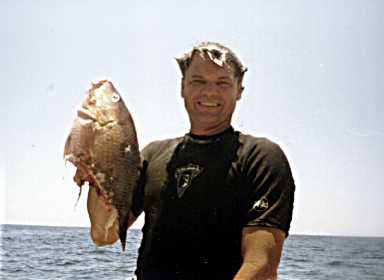 Jack with what's left after a barracuda had a bite.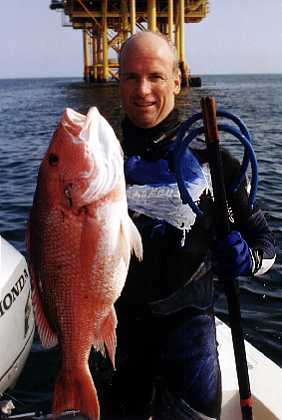 David with red snapper.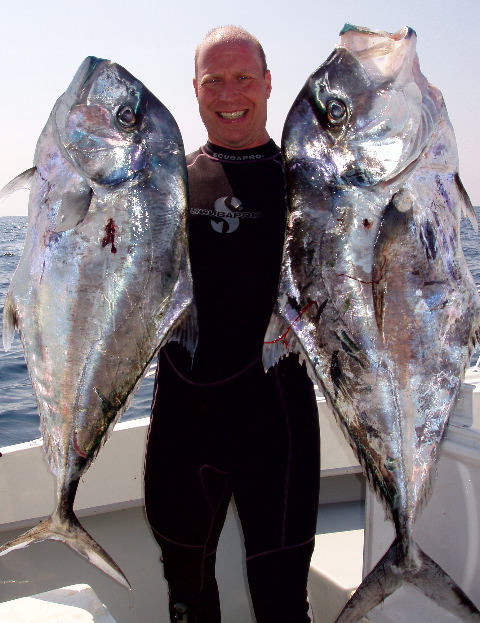 Ashton Blessey with a couple of nice pompano.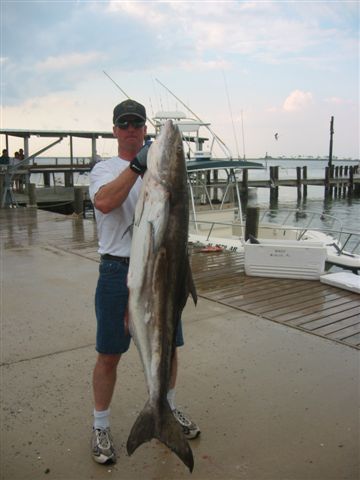 David Biron at the weigh in with his cobia.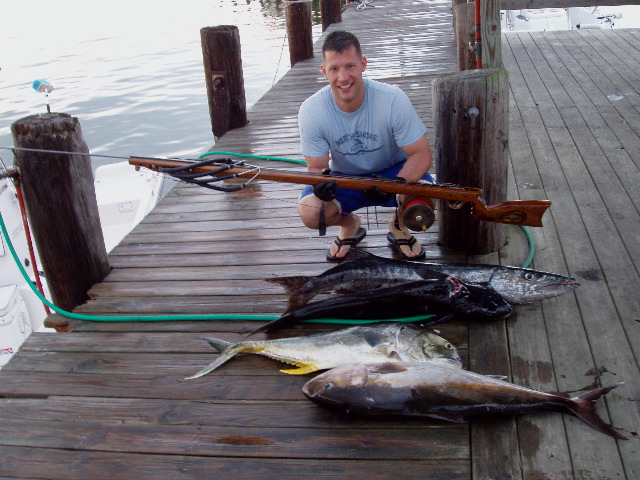 Chance Henderson with a days catch.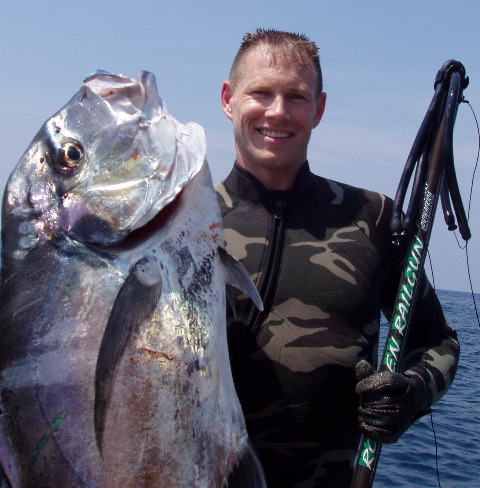 Matt Rytting with a pompano.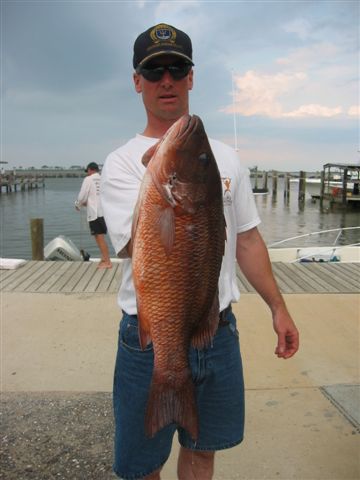 David Biron with a rodeo record 10.8 pound black snapper.