Our first day of diving - August 10th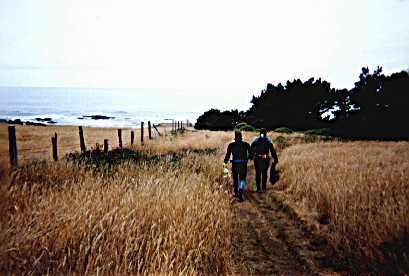 Diving near Van Damme, we determined that this trail is 1/2 mile going and 2 miles returning.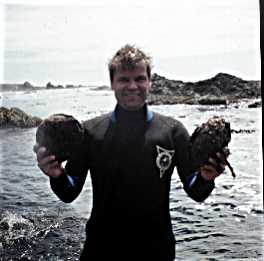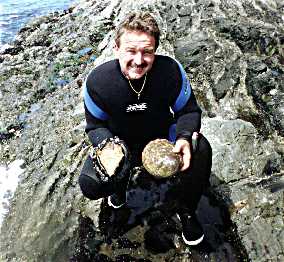 Jack and Mike with a couple of keepers after our first day of diving.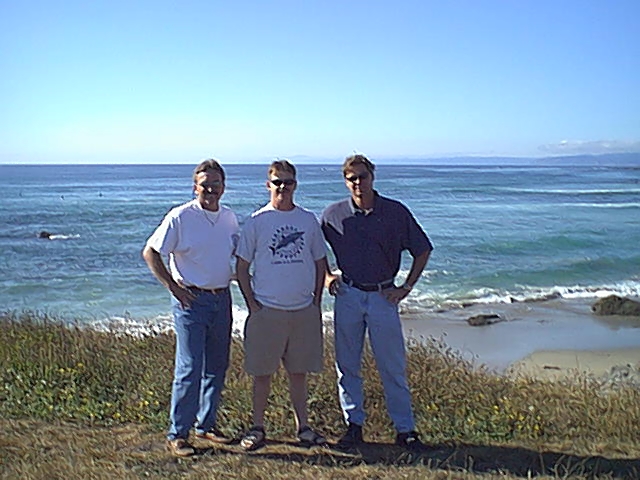 Mike, Steve Derenne and Jack

---
Our dive with Steve Howe - August 11, 2001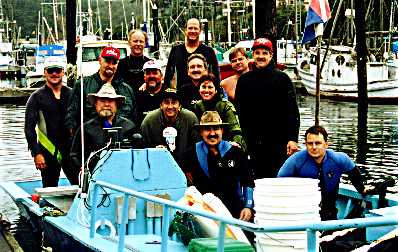 Capt. Steve Howe and Crew of twelve, a record for "The Hog Heaven".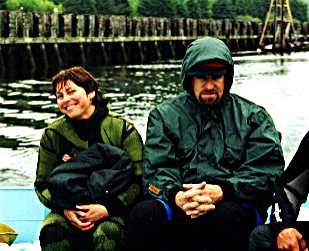 Brandi and Joe "What a beautiful smile!"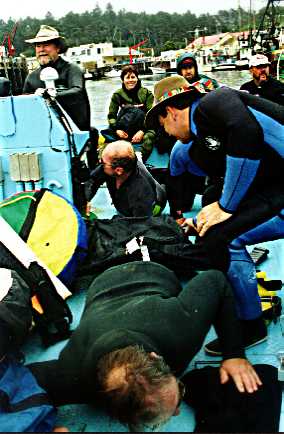 .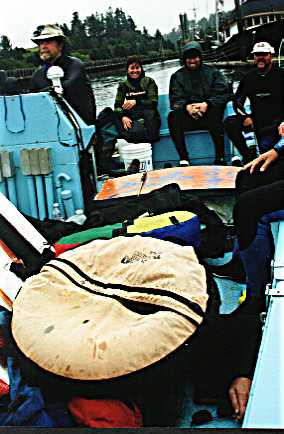 Where's Waldo?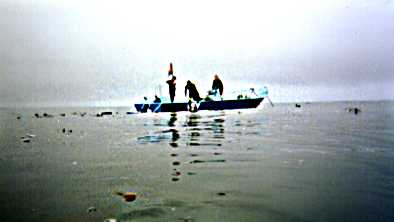 Conditions were flat calm.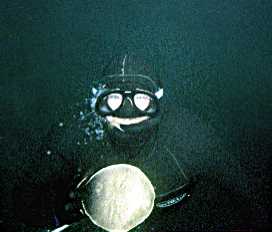 Steve Howe coming up with an ab. This guy doesn't even wear fins, he says "Fins are for wussies".

A Stickman with abalone. The three of us got our limit of twelve.

---
The Freedivelist Gathering at Van Damme State Park
August 11, 2001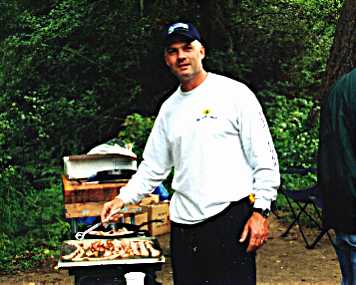 Man of the hour! Chief Cook and organizer, Eric Sedletzky.
This guy was a busy man!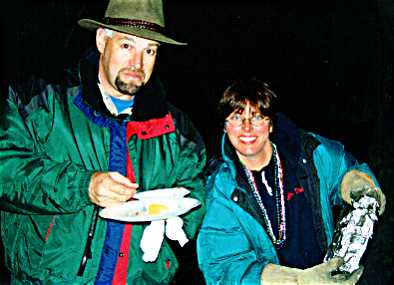 Joe Monoco and the "Killer Smile" with foiled black rock fish.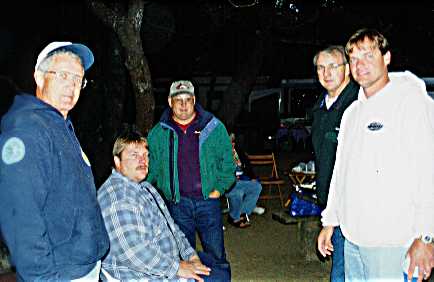 Fred Cochran, Dave Clutts, Don Fugere, Walt Firstbrook and Jack.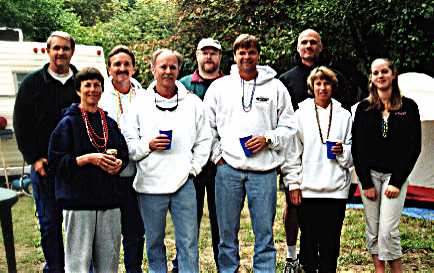 Walt, Jean Lundeen, Mike, Trip, David Whittington, Jack with Eric, Debbie and Kristi Sedletzky.
Thanks to Eric and family for Welcoming the Stickmen.
"Let the party begin!"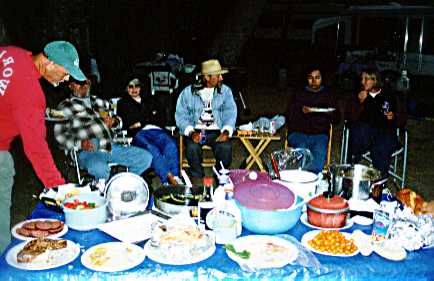 The Richmond Pelican camp next to Eric's. We joined forces for a bigger party.

---
Sunday Morning the 12th - The day we leave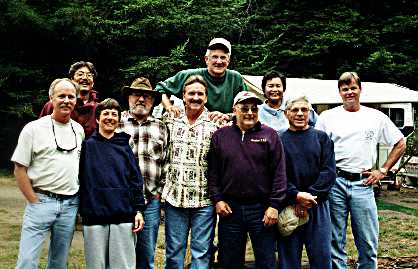 Trip, Brian Ishida, Jean, ...Fred over Mike... and Jack on the right.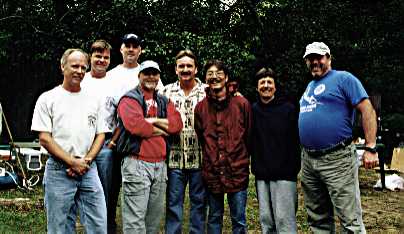 Trip, Jack, Eric Sedletzky, Mike, Mike, Brian Ishida, Jean Lundeen and Bob Martin.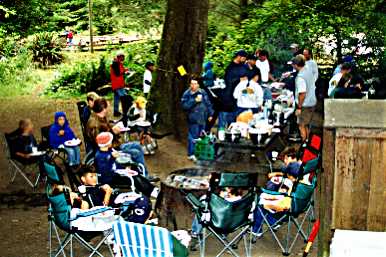 The Stickmen have breakfast with some Boy Scouts at the park before our departure.

Jeff, Jack, Steve Derenne and Mike taken on our visit in 1998. I add this picture because for some reason we didn't get a group picture this time around. These guys party with us on every trip out.

---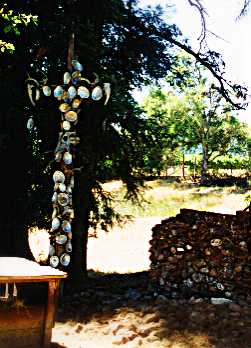 On our way home we saw this abalone cross located on Hwy. 128
Does anyone have information on this place?

---
San Francisco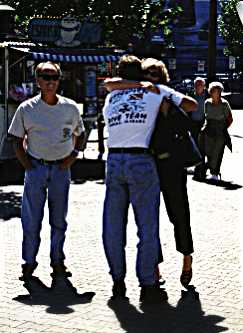 Jack and Trip reunite with their Sister, Helena after 6 years.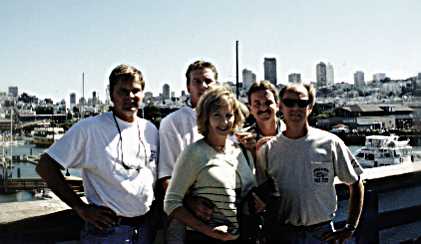 Jack, Doug and Helena Reed, Mike and Trip at Pier 39

---