Hurricane Katrina
Mobile and Dauphin Island, Alabama
A pictorial taken from August 29 - September 5, 2005.

Copyright © 2005 Mike Wade, Stickmen Freedivers - Flounderwear.com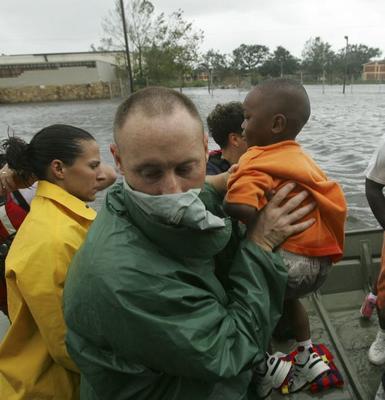 Mobile under water.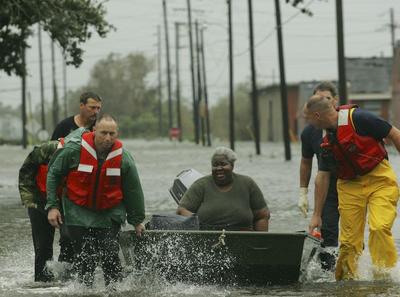 Moving out a stranded citizen.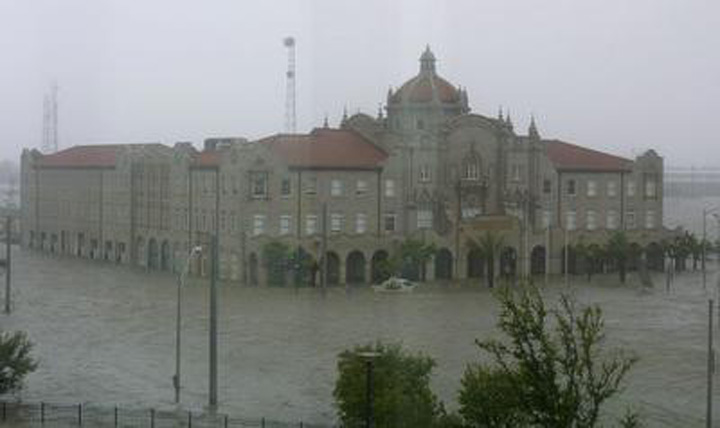 The old GM & O building on Water Street.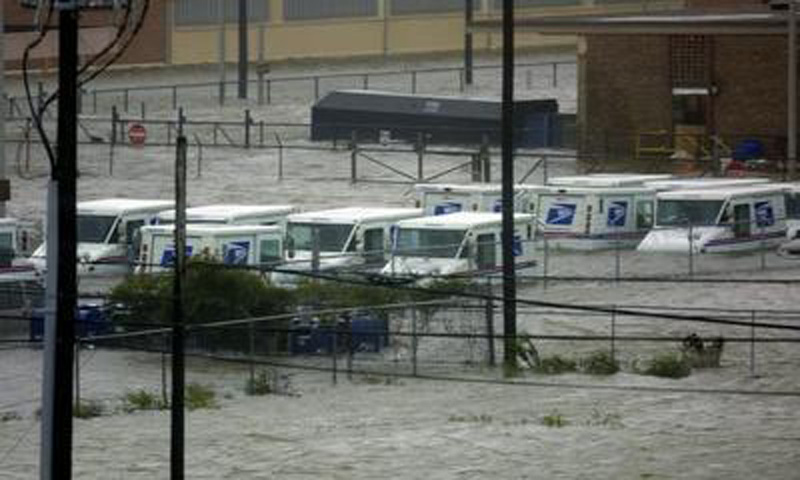 Downtown Post Office.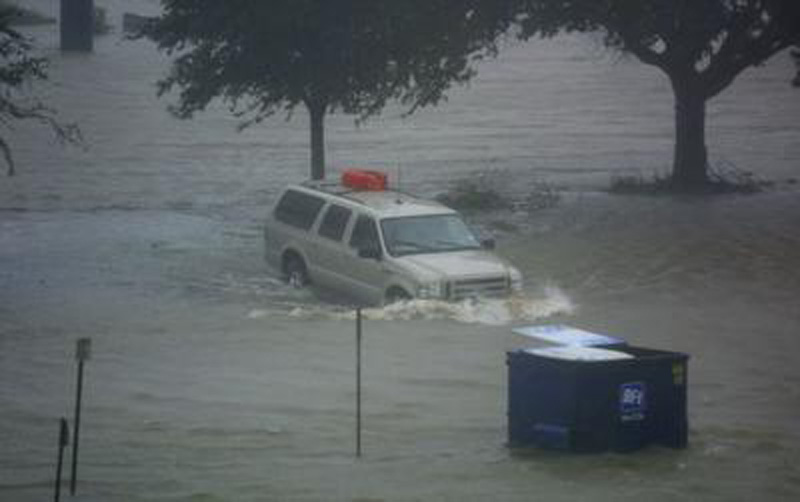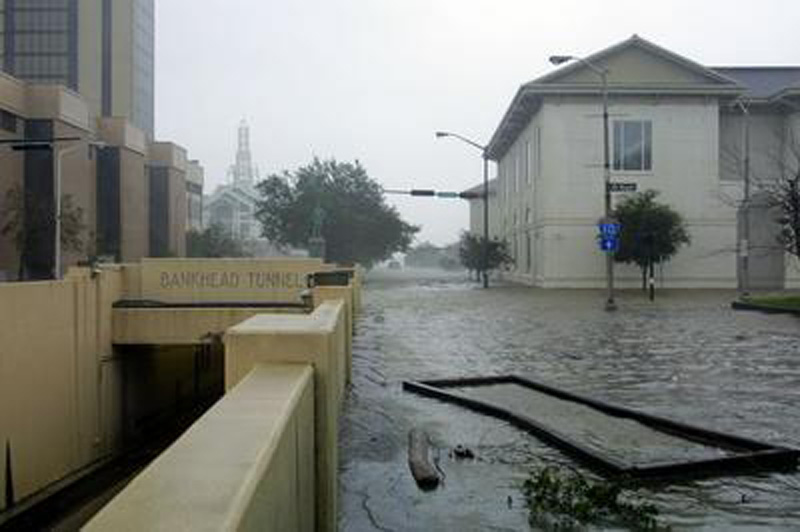 You can see that the Bankhead Tunnel is shored up. This is looking to the east.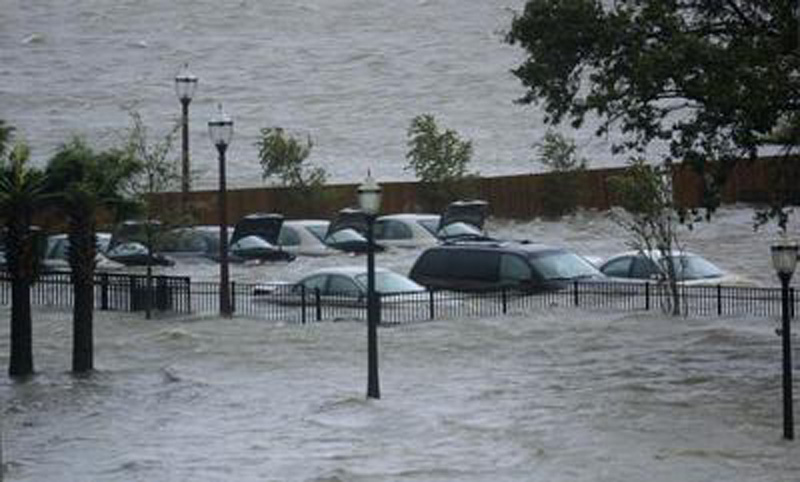 Near the water front of the Mobile River.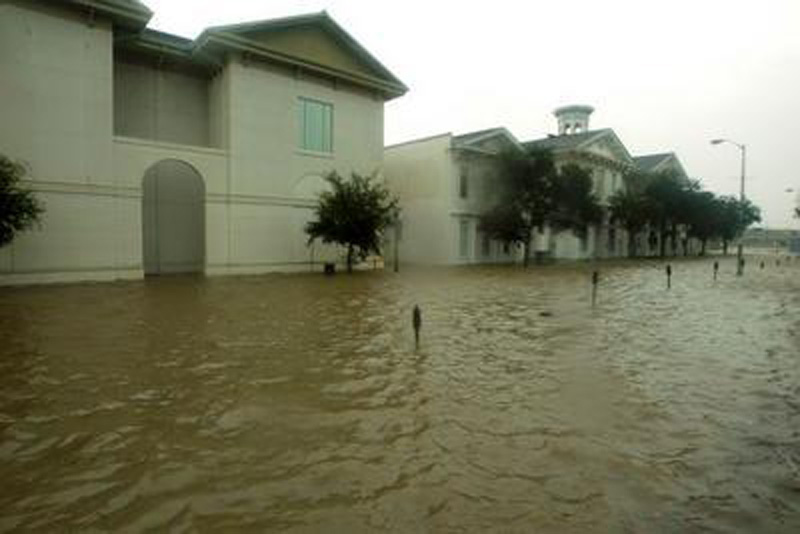 A downtown street.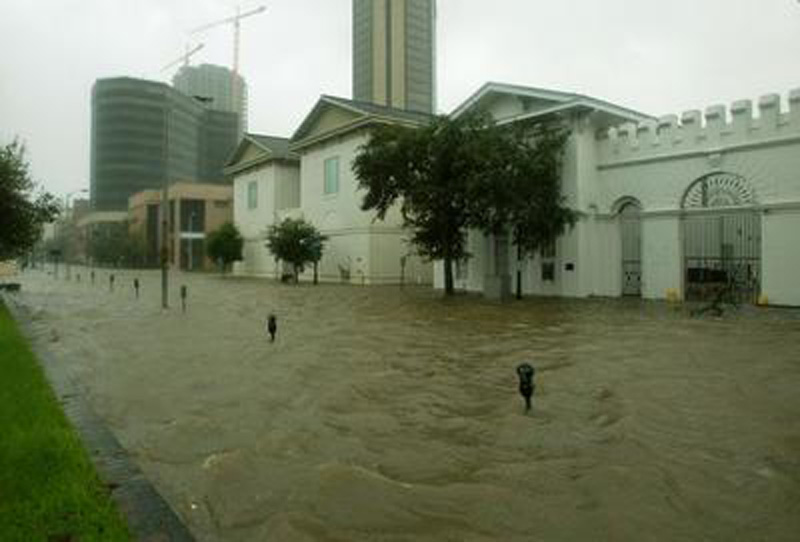 This looks like Church Street near Fort Conde.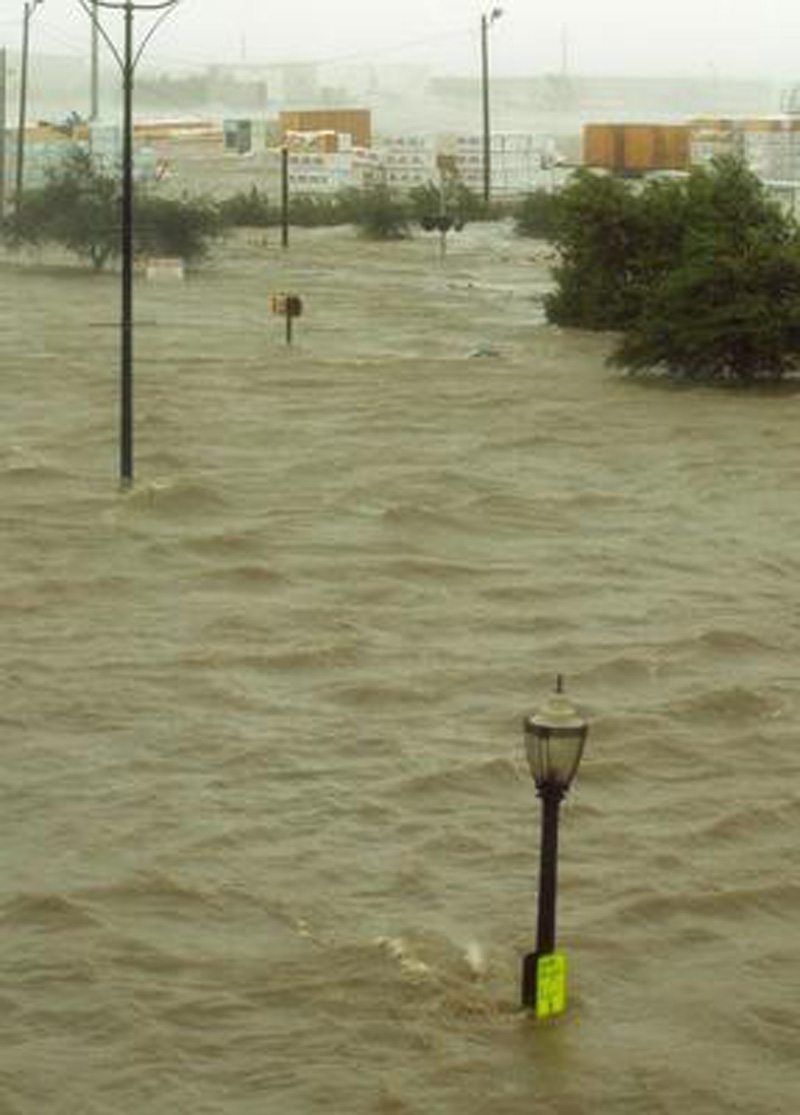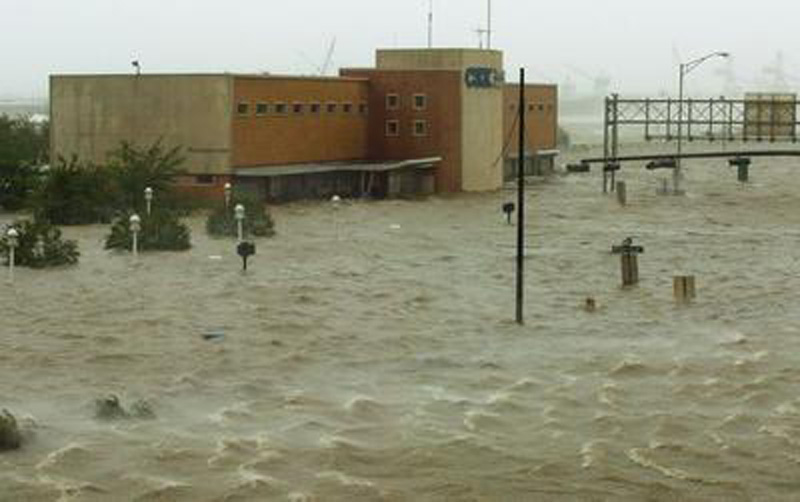 The old Amtrak train depot on Water Street.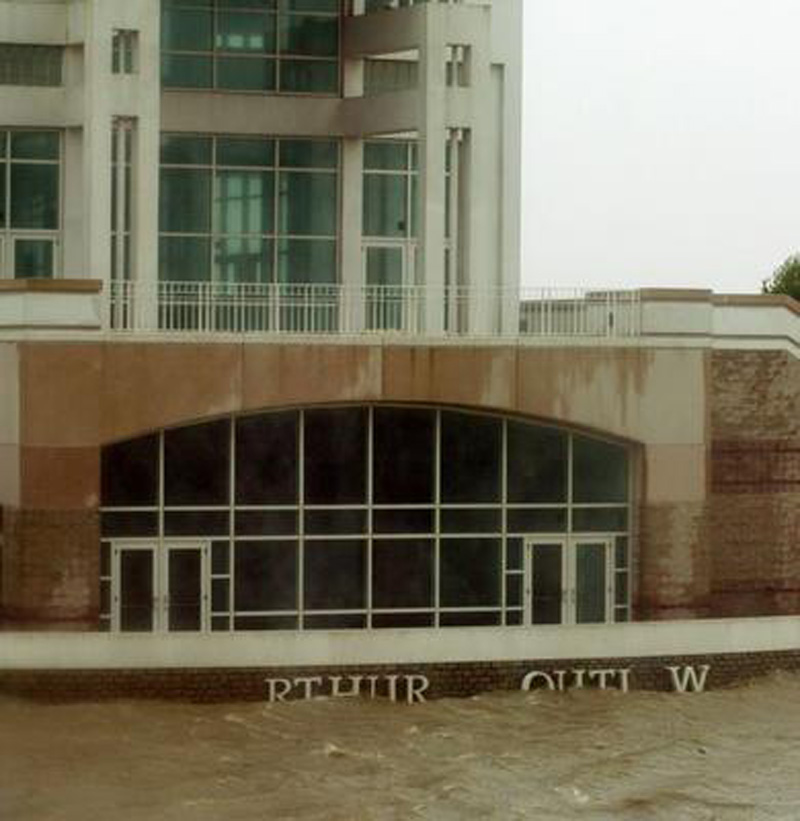 Mobile Convention Center on Water Street.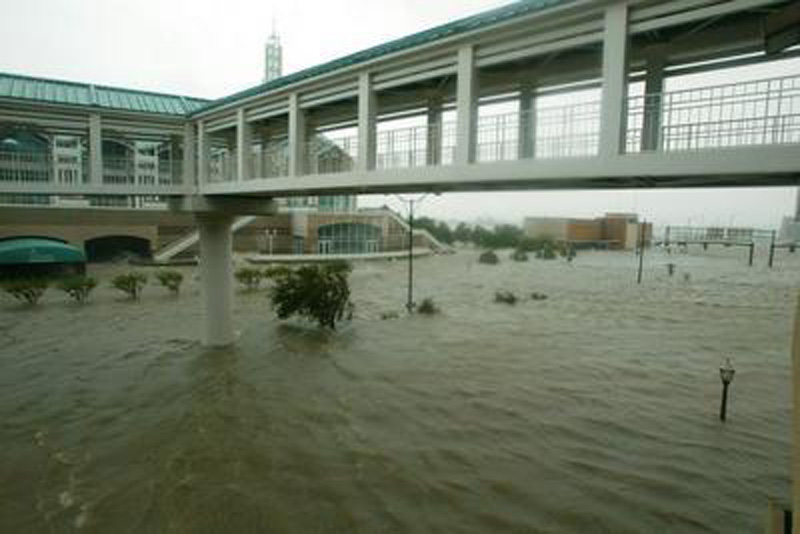 Another view of the Convention Center as it connects to the Adams Mark Hotel.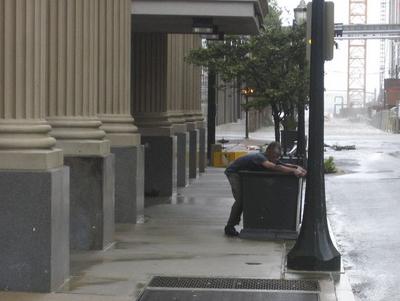 In front of Helmsing and Leach law firm on Government Street.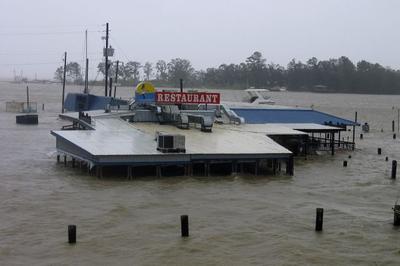 The Landing at Fowl River.
---
August 31, 2005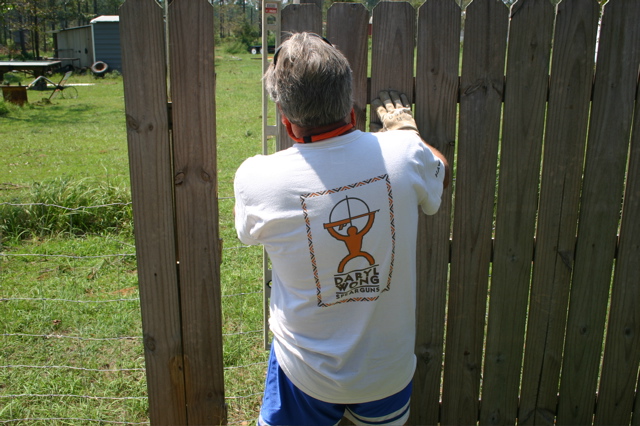 One of many fences that needed mending.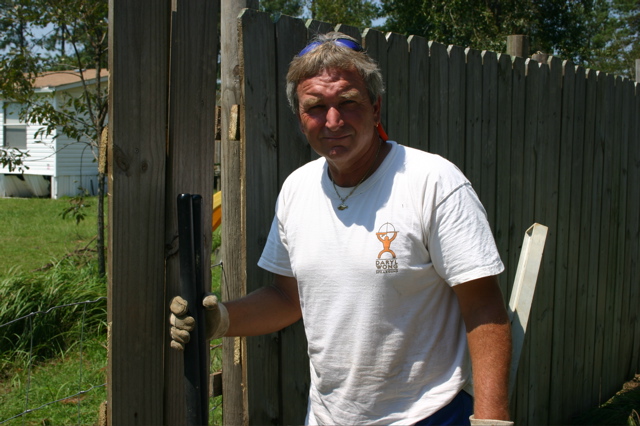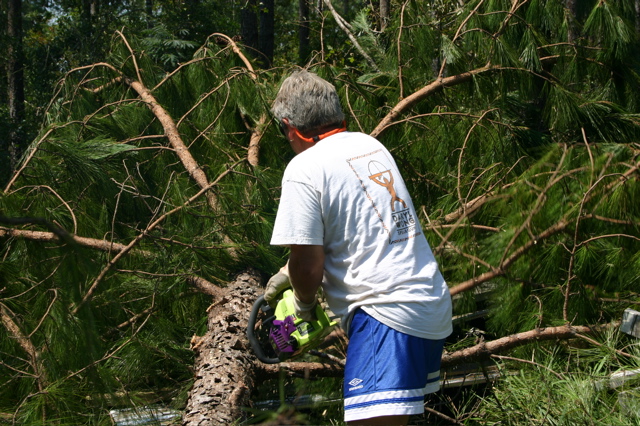 Chain saw time.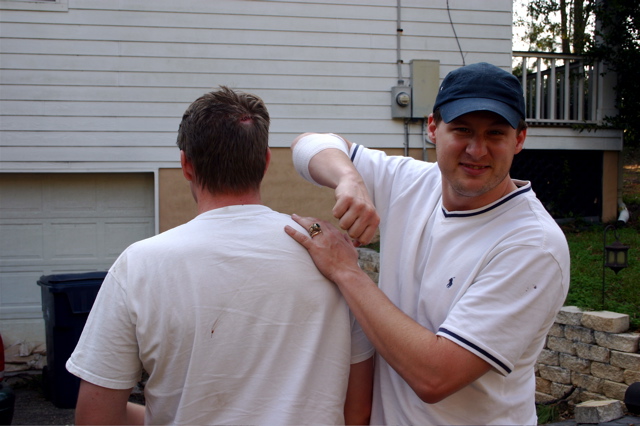 Bill and Rob Stewart with some sustained injuries.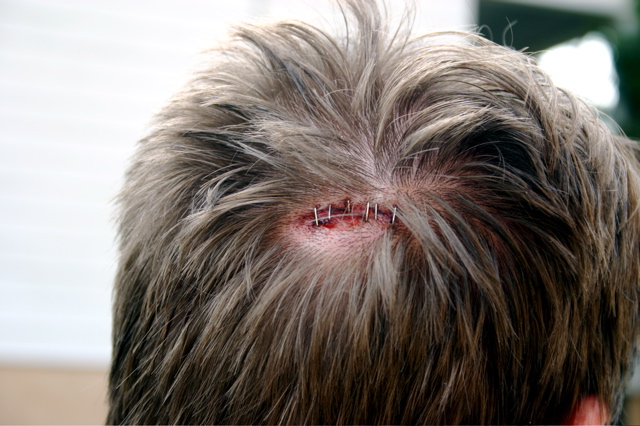 A tree was not kind to Bill Stewart.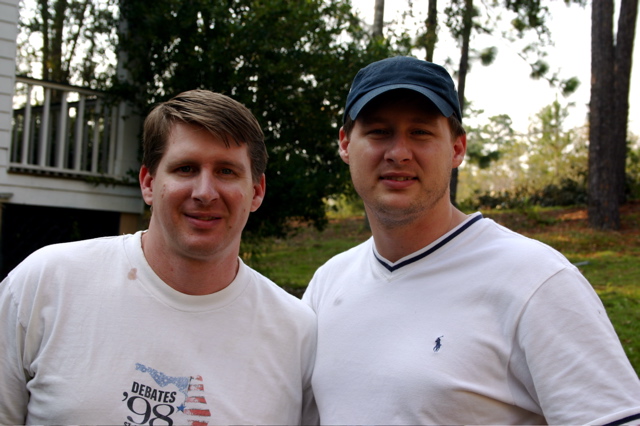 Bill and Rob Stewart moved here recently from Florida. Rob is Mike's Chiropractor.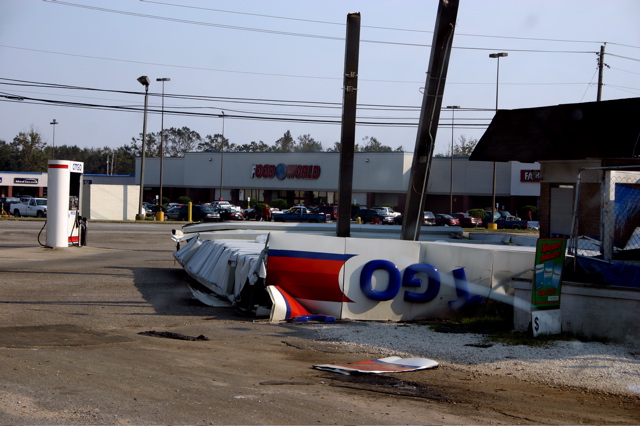 Damage to a local service station in Theodore, 30 miles north of Dauphin Island.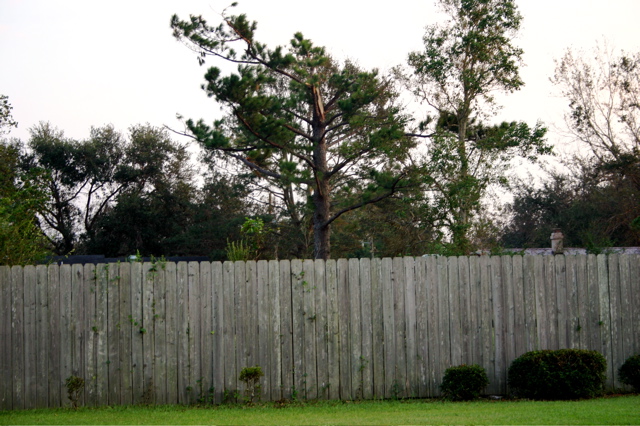 A pine tree snapped in Mike's back yard. I estimate 100 mph winds.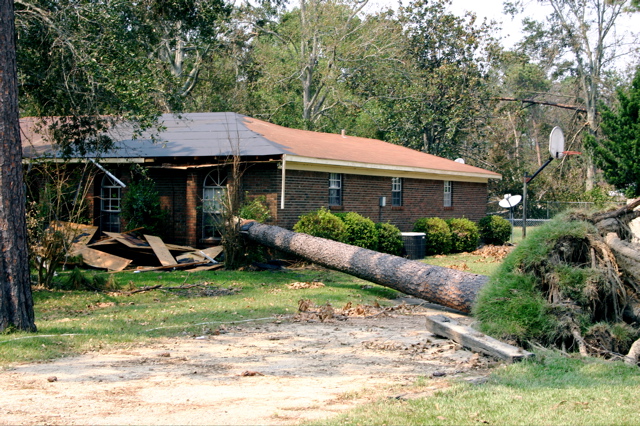 Damage near Rabbit Creek.

---
September 5, 2005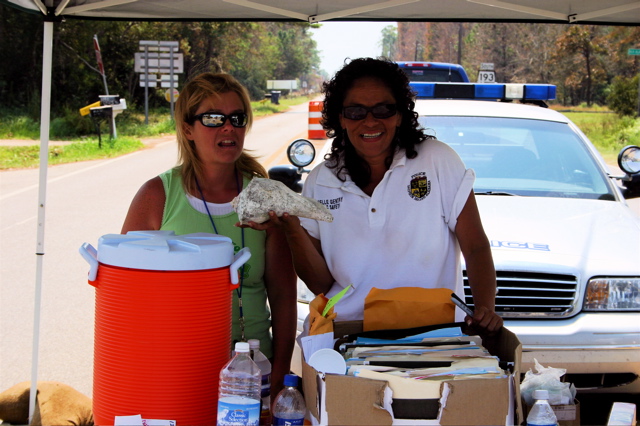 First checkpoint on the way to Dauphin Island. Our friend and DI police officer, Patricia on the right.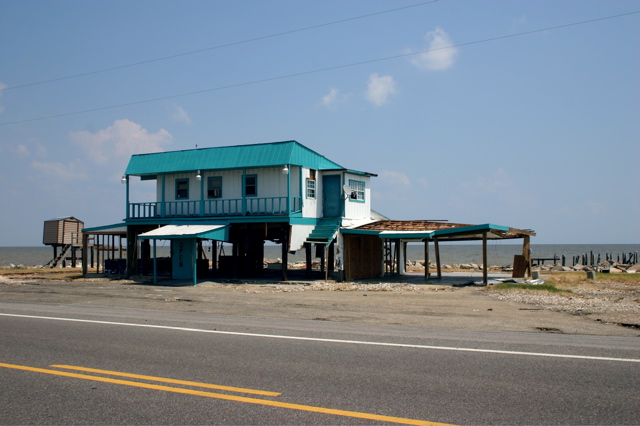 Jemison's Bait and Tackle almost blown away.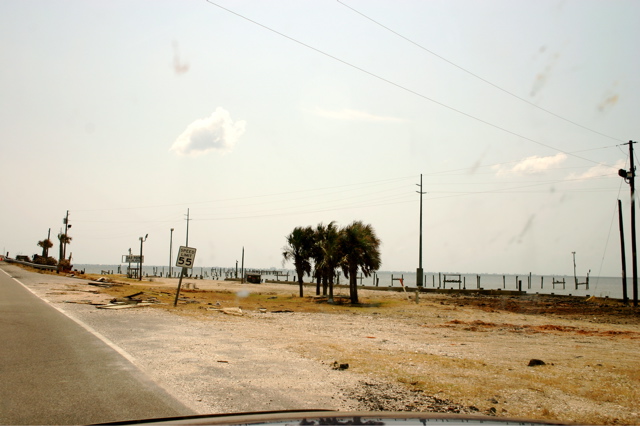 Cedar Point Pier gone!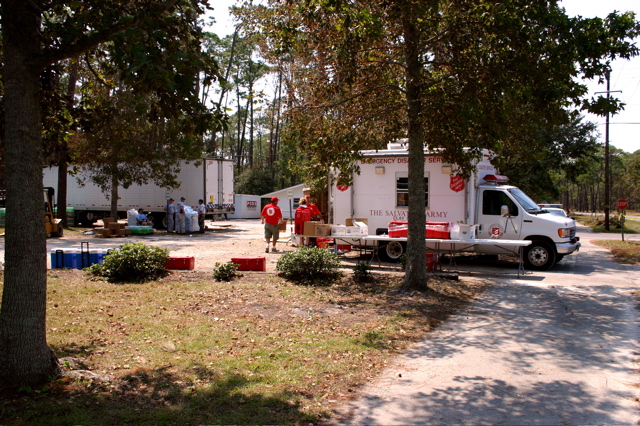 Dauphin Island relief station and MRE, water and ice distribution area. The Salvation Army served hot meals.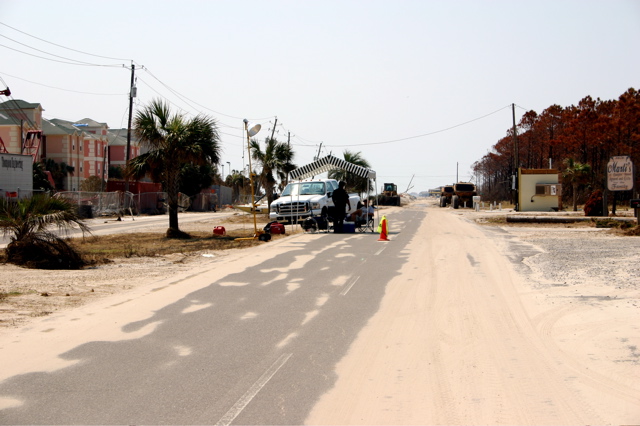 Second checkpoint going to the west end of Dauphin Island. Residents only.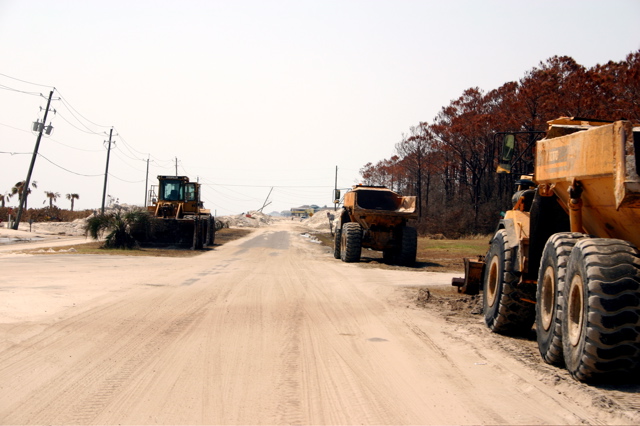 Heavy equipment used to clear sand from main road.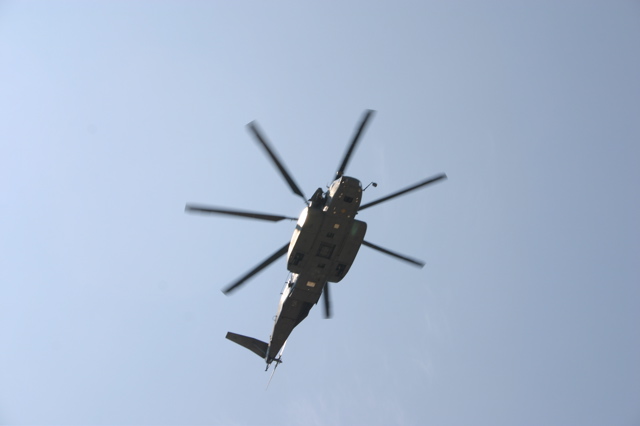 One of many patrols.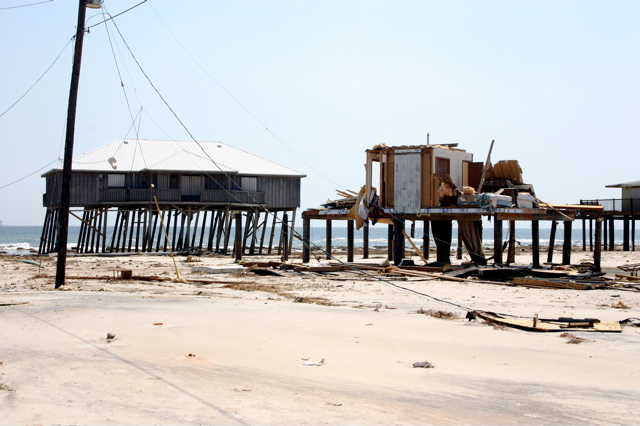 A typical sight.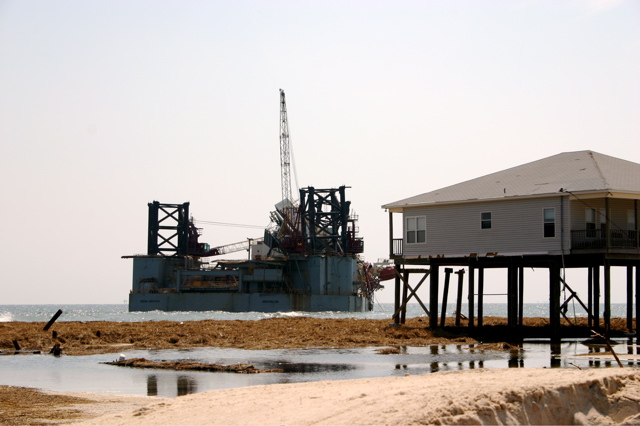 Rick Pinegar's new reef.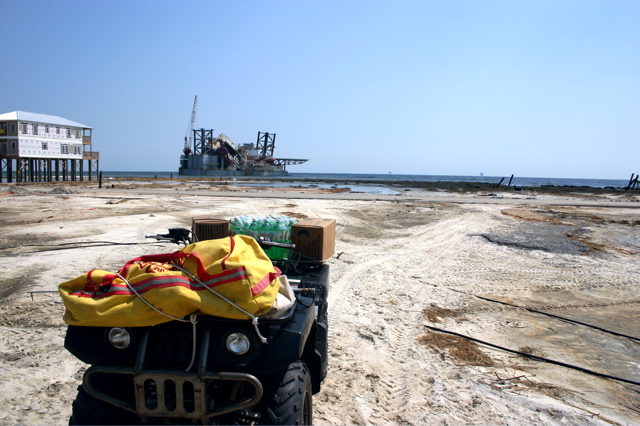 Looking out Rick's driveway.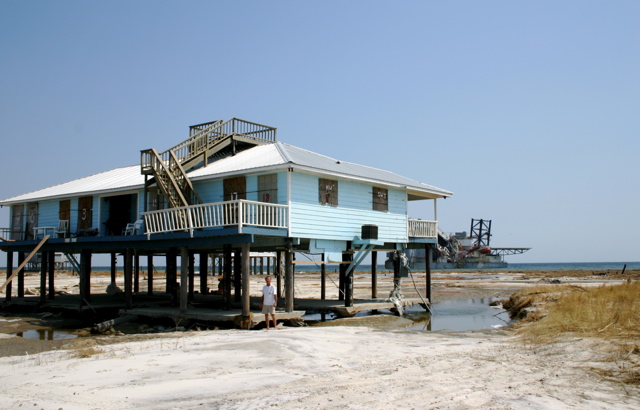 View of the back of Rick's place.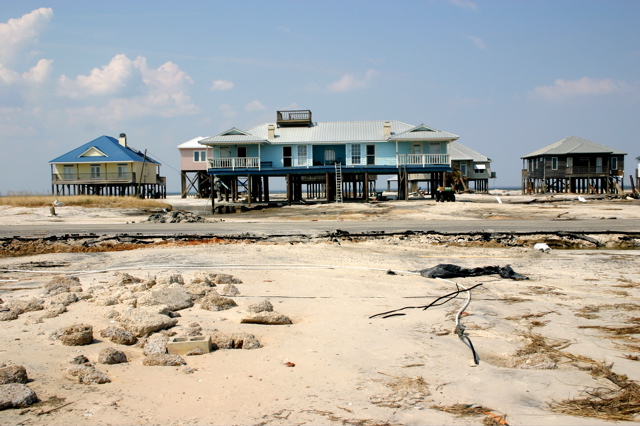 The Pinegar Residence.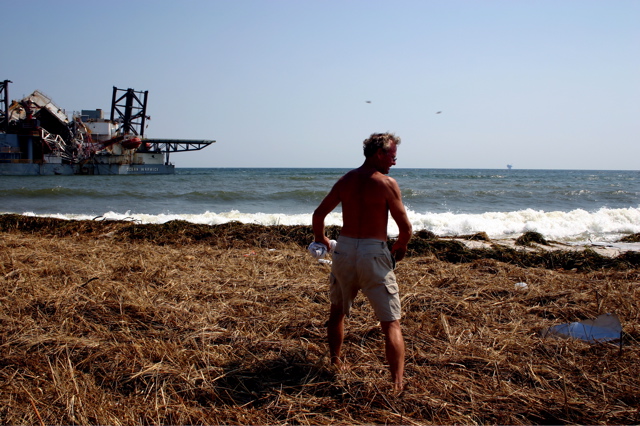 Where did all this straw come from?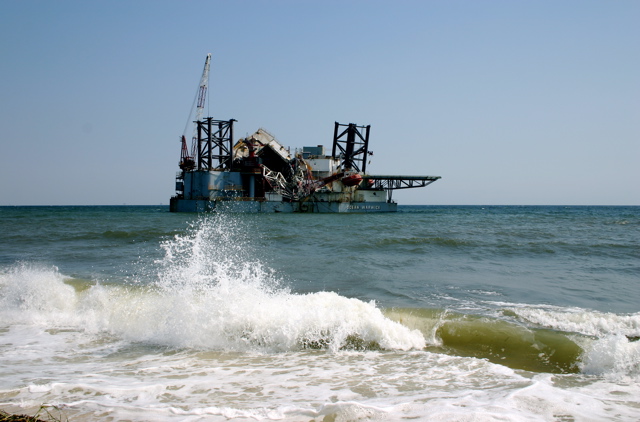 Too choppy and dirty to snorkel.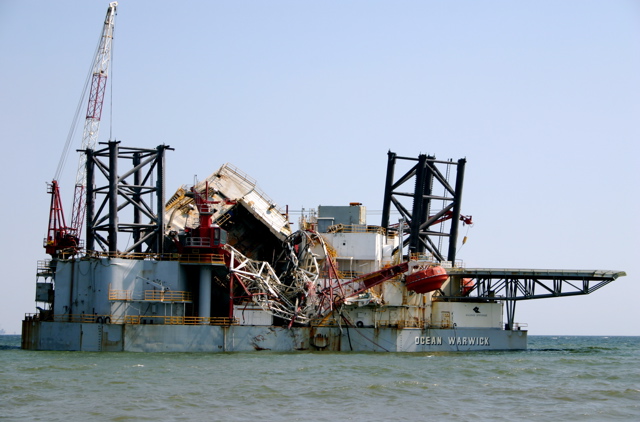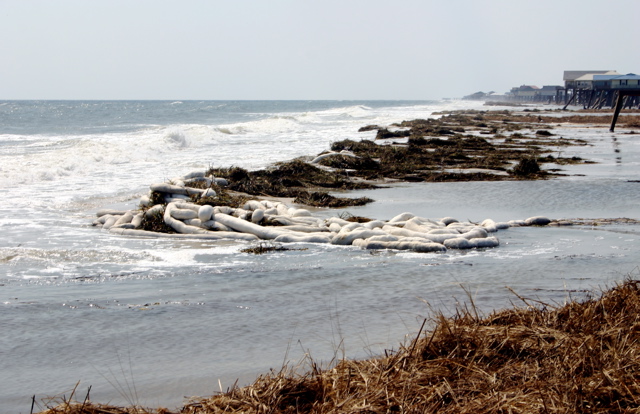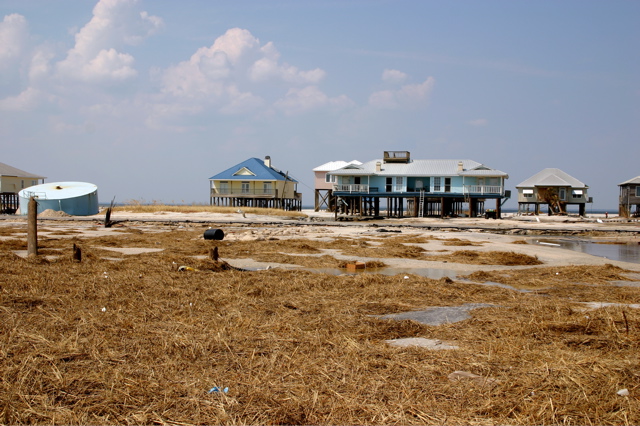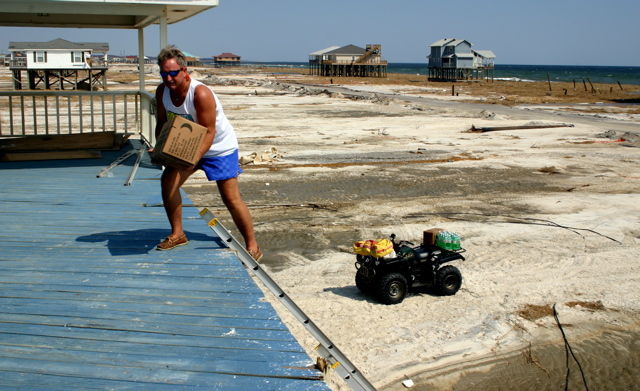 Bringing up supplies.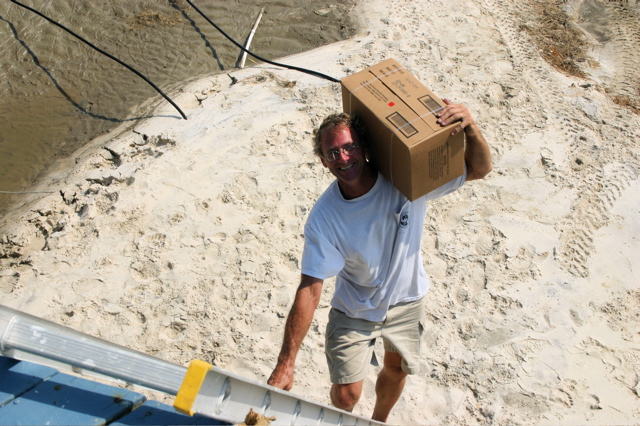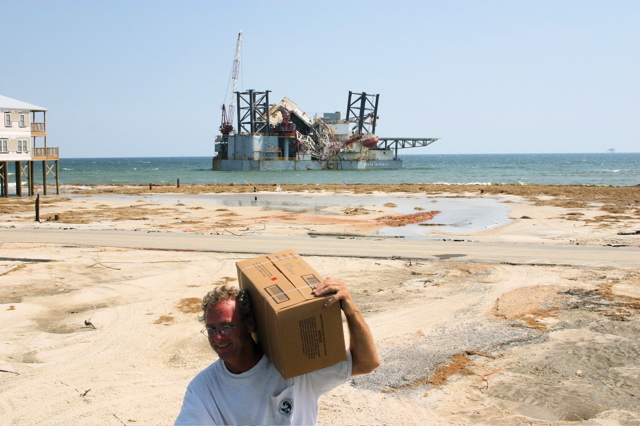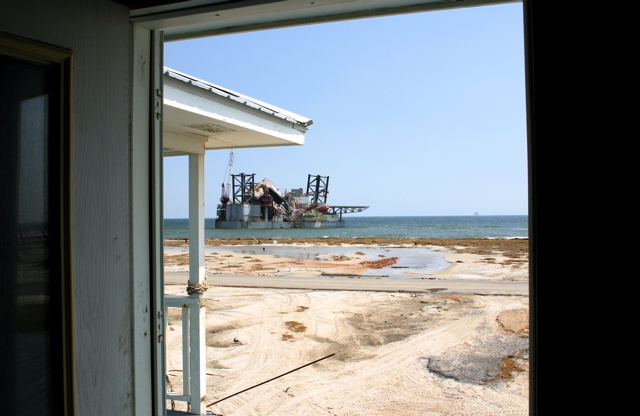 Looking out Rick's front door.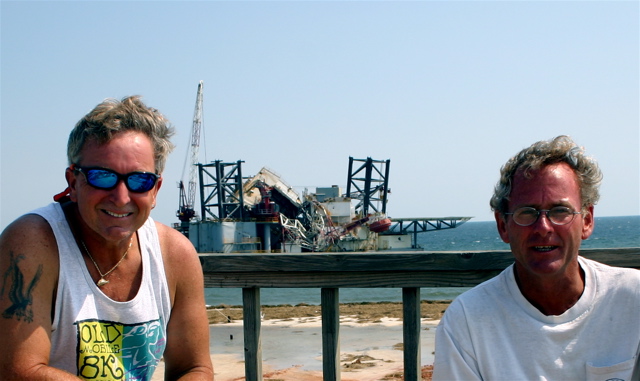 A view high atop Rick's house.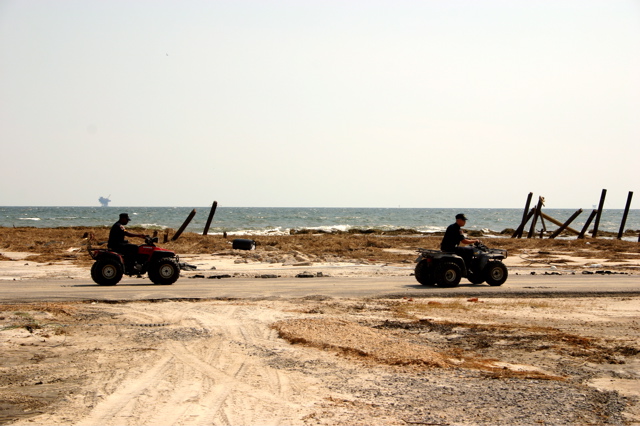 Dauphin Island Police.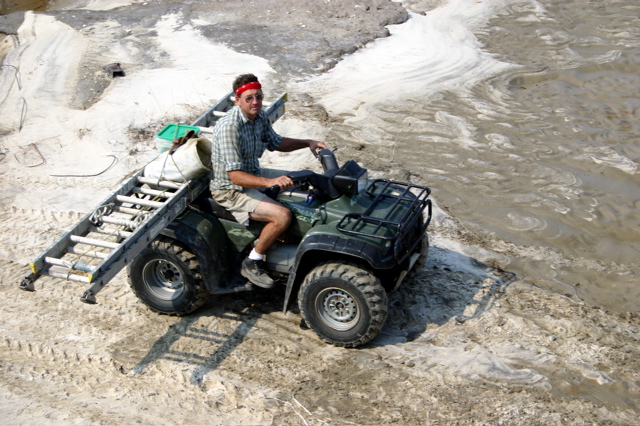 A neighbor with ladder to access his house.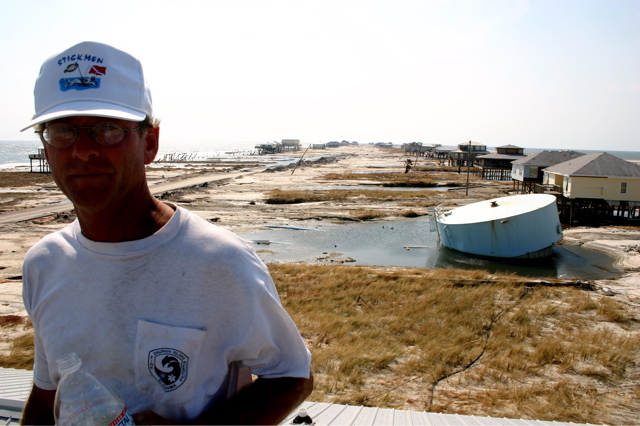 Looking west from Rick's crows nest.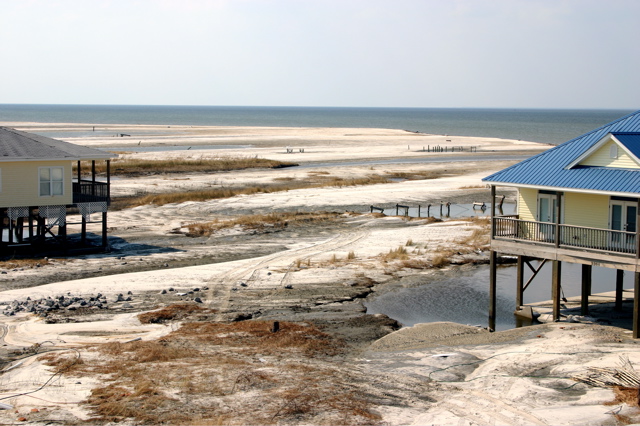 Looking northwest of Rick's.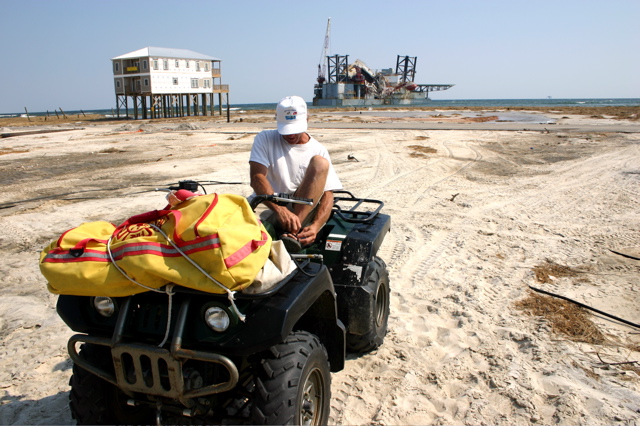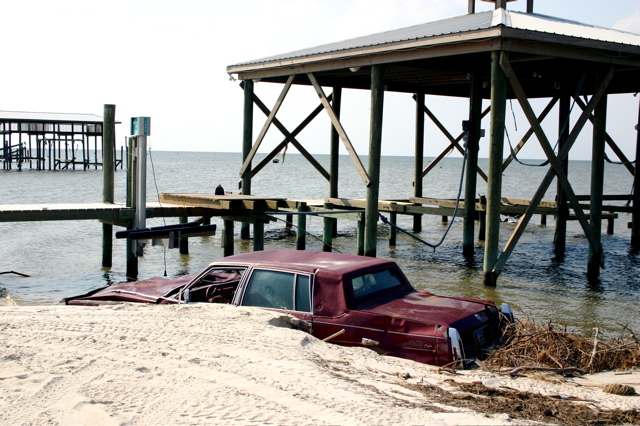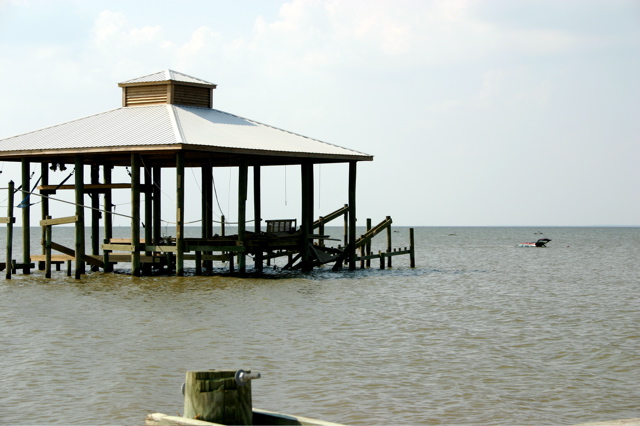 Small station wagon just off the pier.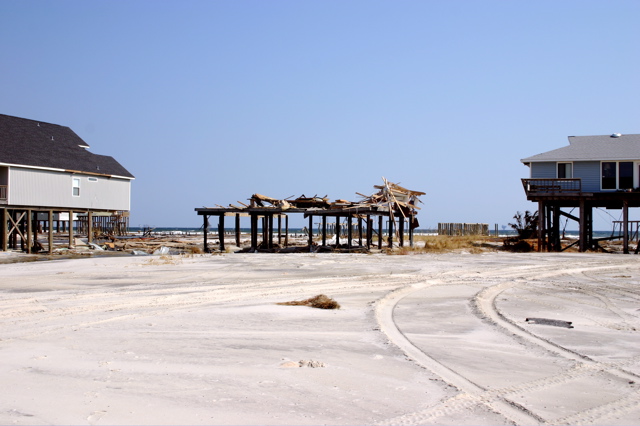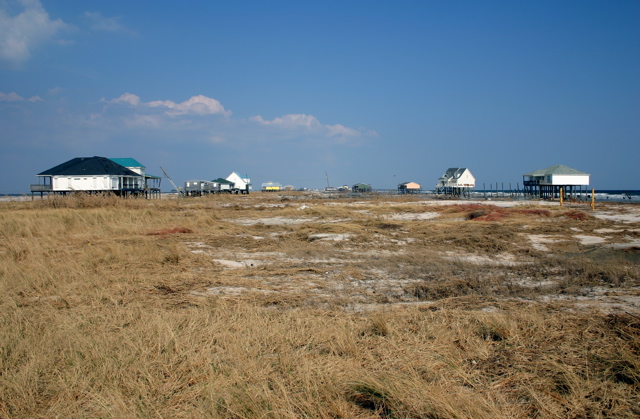 Facing east and looking at the last houses on the west end of Dauphin Island.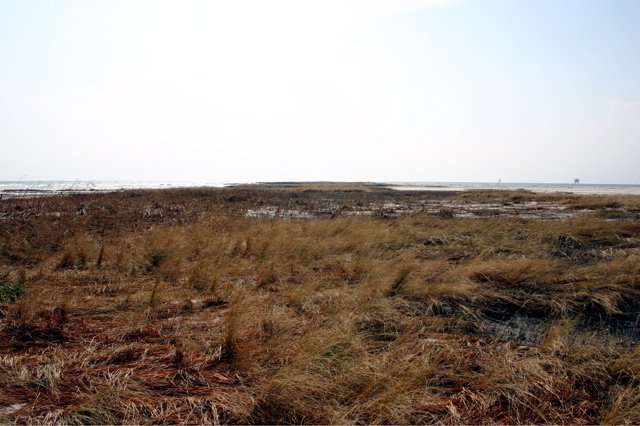 Looking to the west end of the island.... nothing but a small strip of land.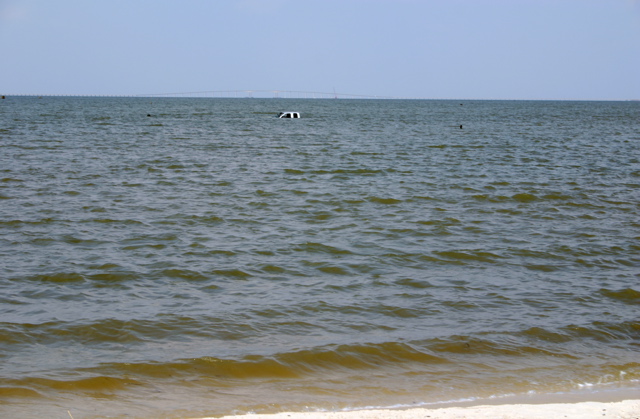 Another vehicle casualty.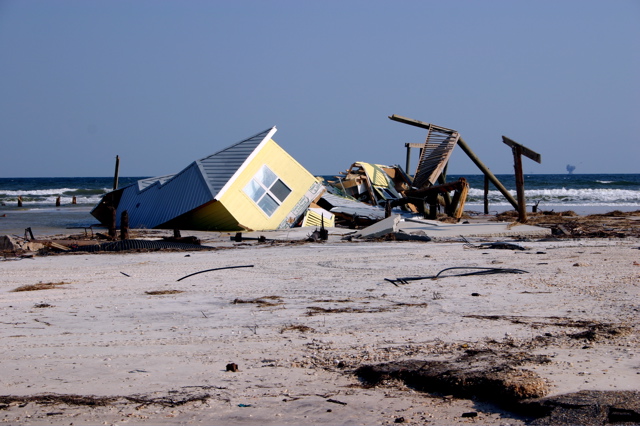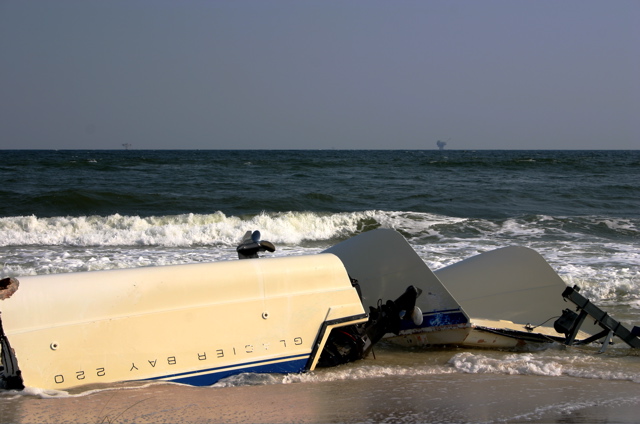 Do you think the owner knows where his boat is?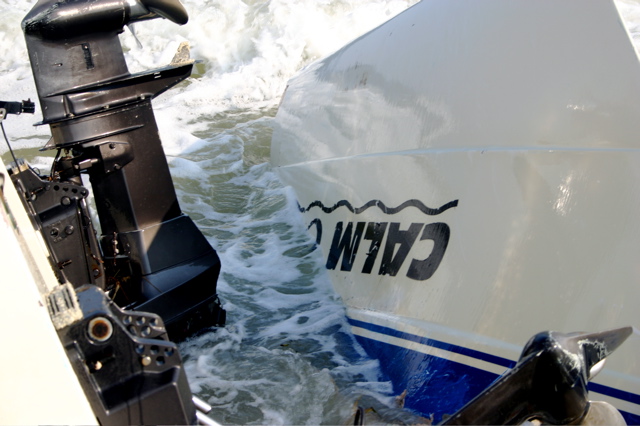 This boat is broken in half and still on the trailer.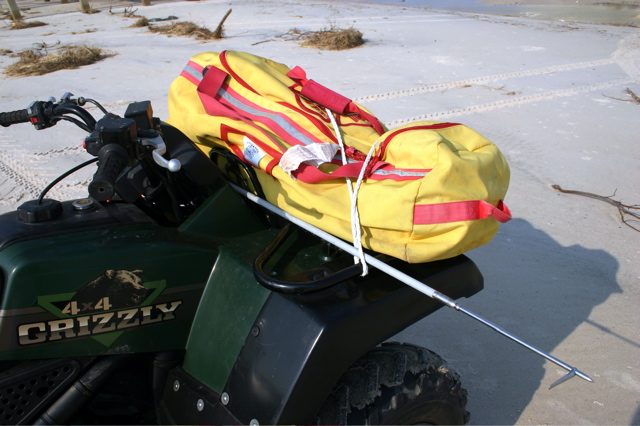 We came prepared to spearfish.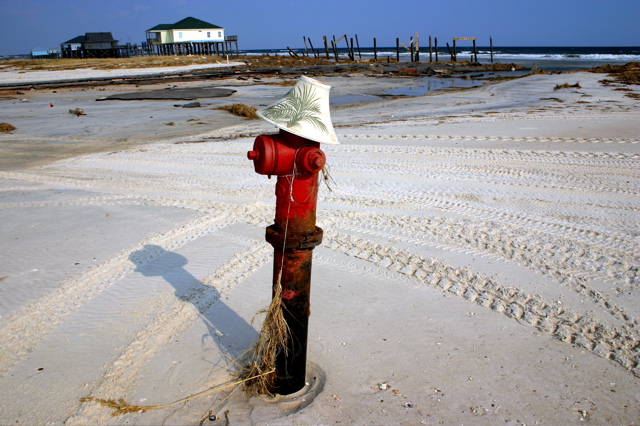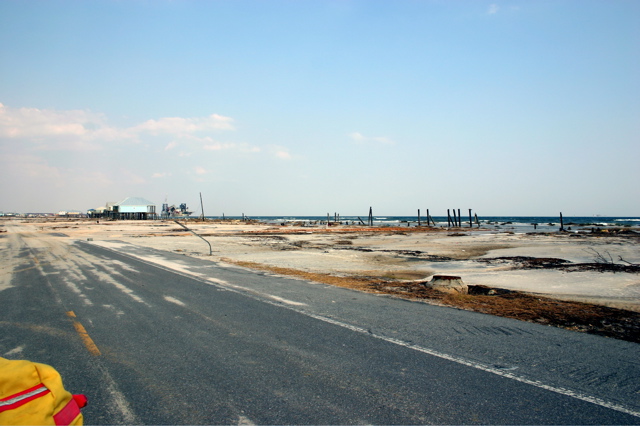 Where rows of houses used to be.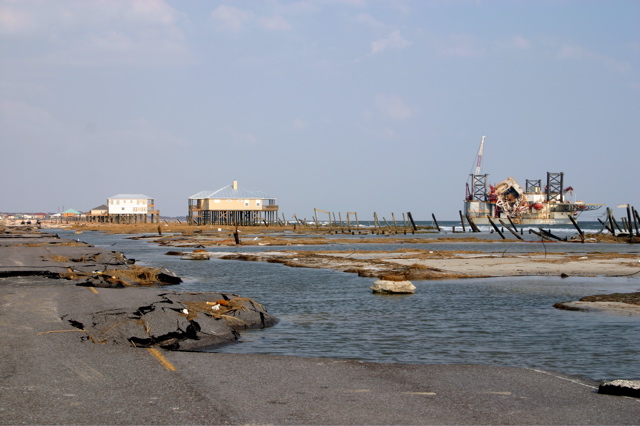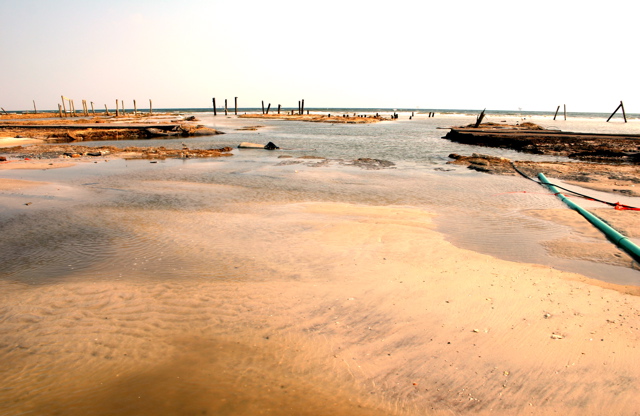 Looking right in an otherwise populated area.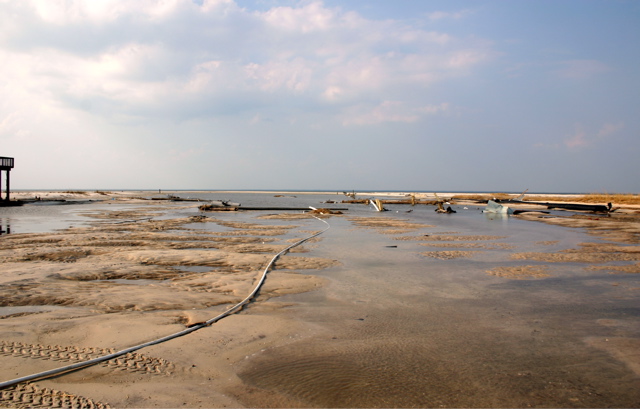 Looking left from the same spot.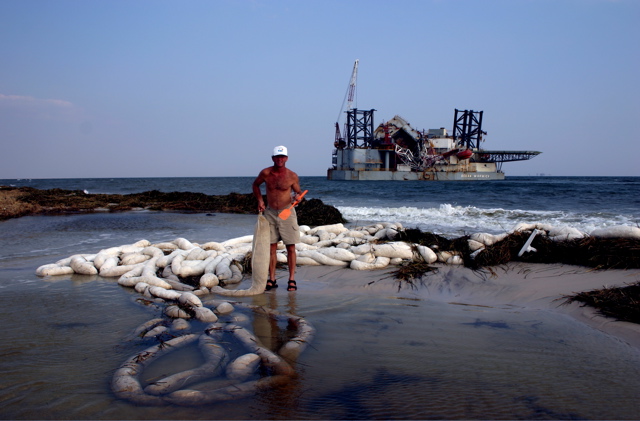 This stuff didn't stay around the rig very long and apparently no oil was spilled.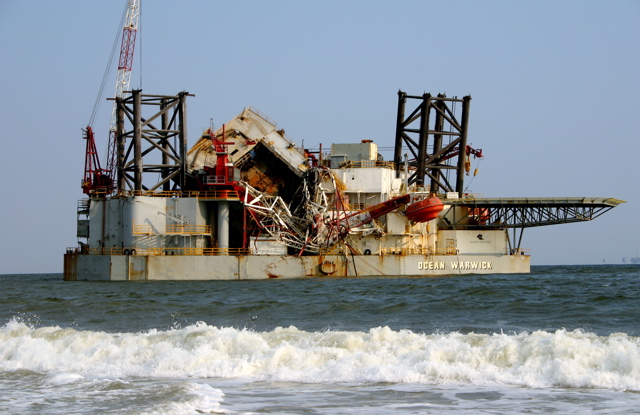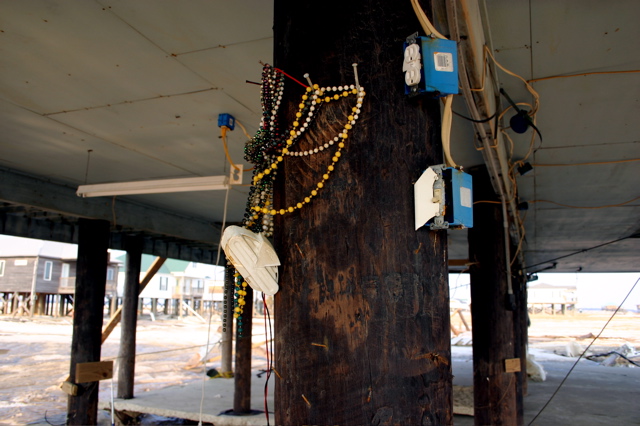 Rick's Mardi Gras beads have survived several hurricanes. His work shop was here.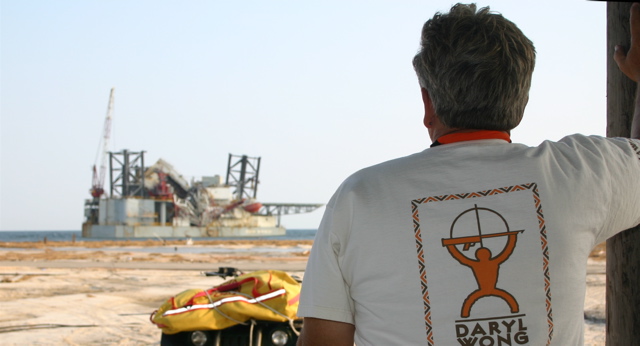 Looking to the south from under Rick's house.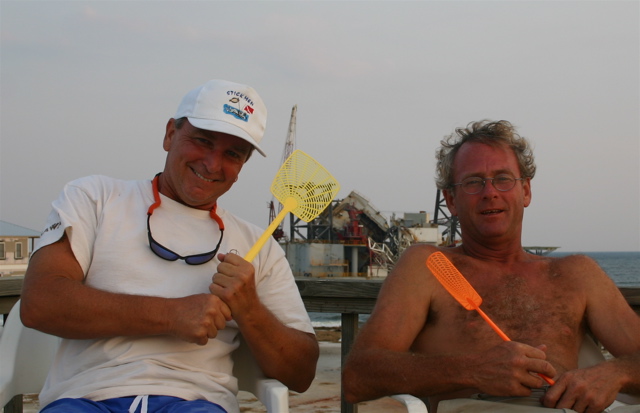 These fly swatters got a workout. Some drew blood.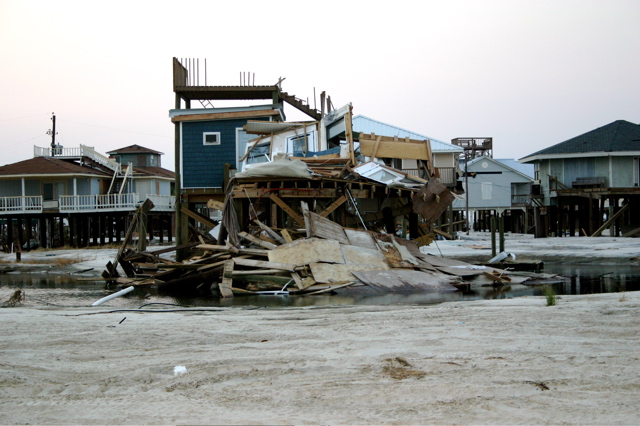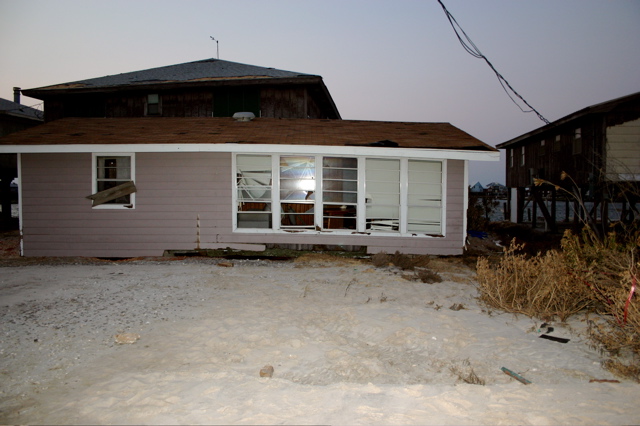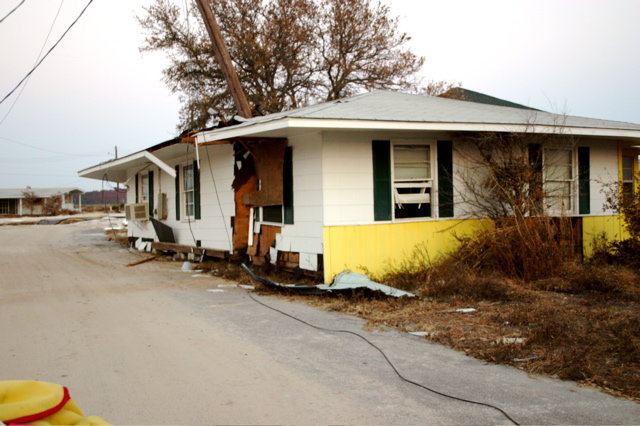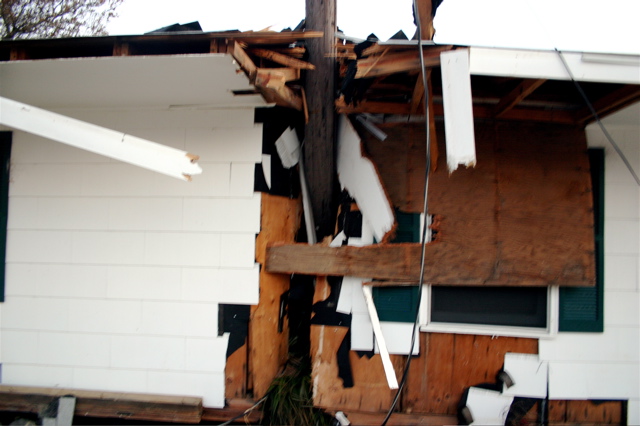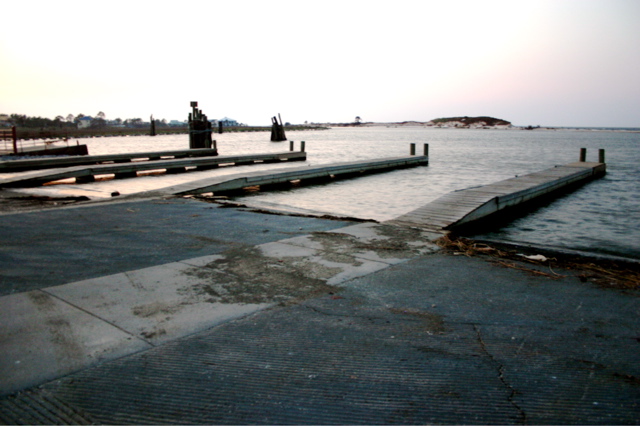 Dauphin Island boat ramp aka Billy Goat Hole. Minimal damage.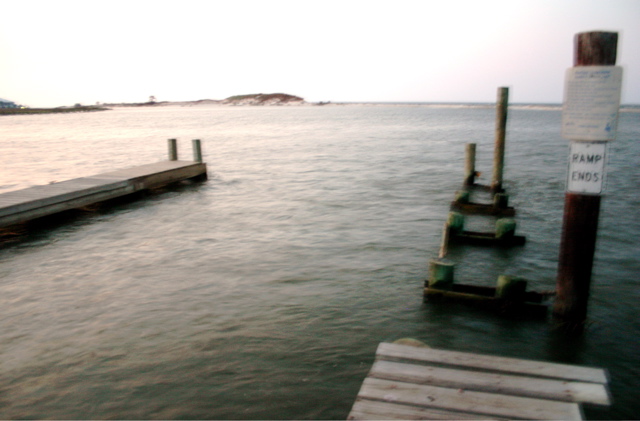 The first ramp was the only one damaged.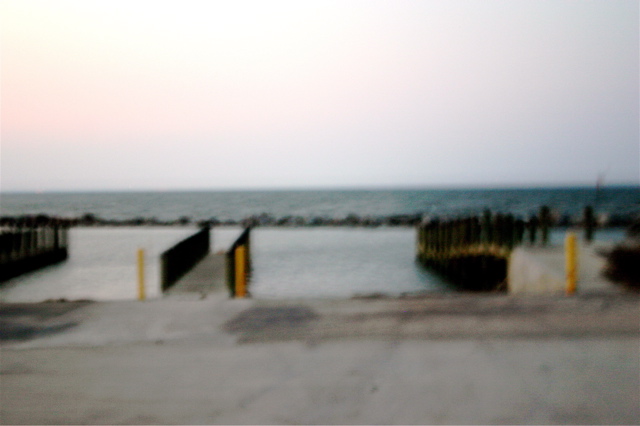 The other boat launch near Fort Gaines looked good.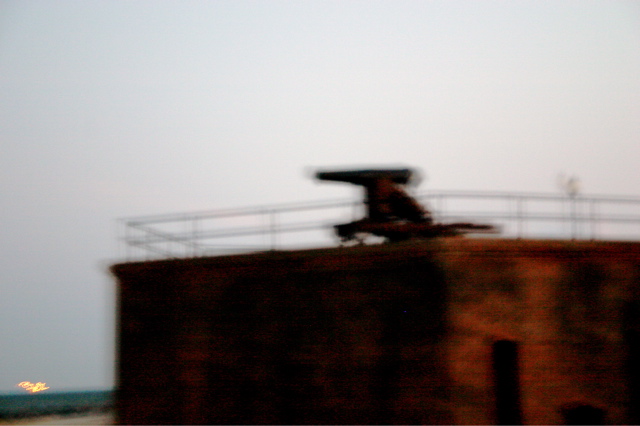 Fort Gaines on the east end of the island.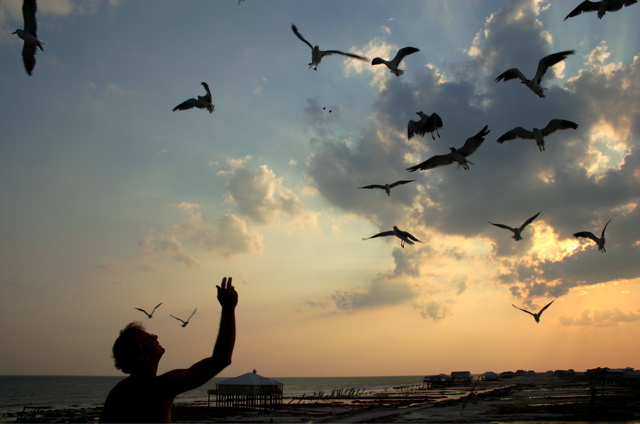 A little entertainment with the seagulls.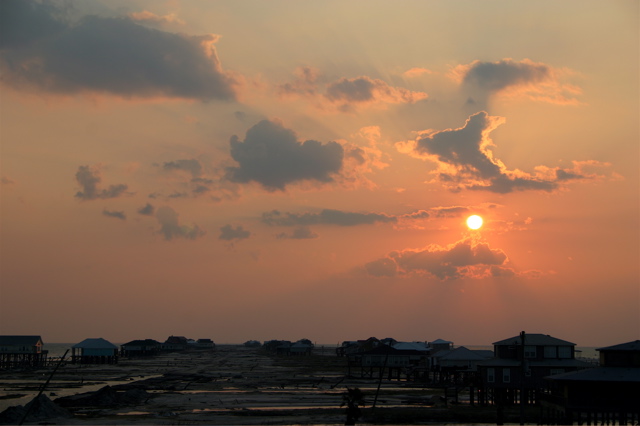 Almost sunset on Labor Day 2005.
---
Click here to visit and sign our Guestbook!