Trip to Alcatraz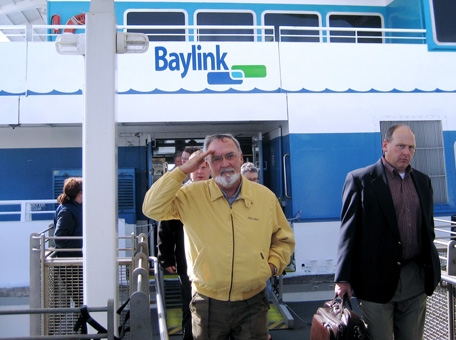 Uncle Tommy ready to report.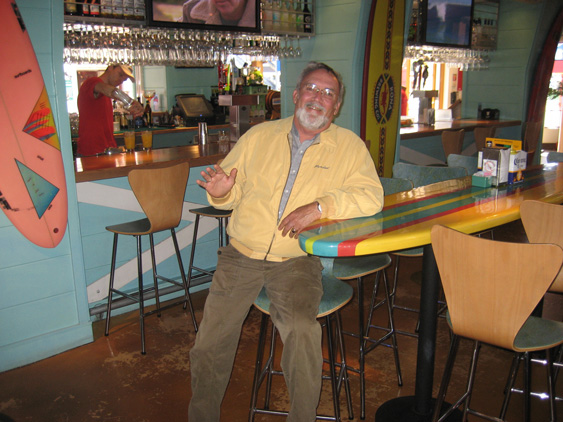 Uncle Tommy at the Wipe Out Bar and Grill on Fisherman's Wharf.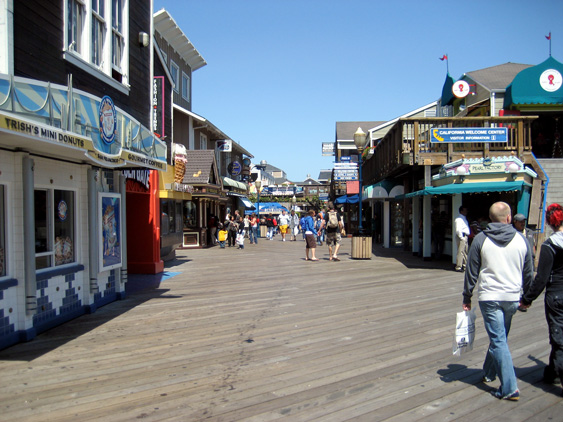 Pier 39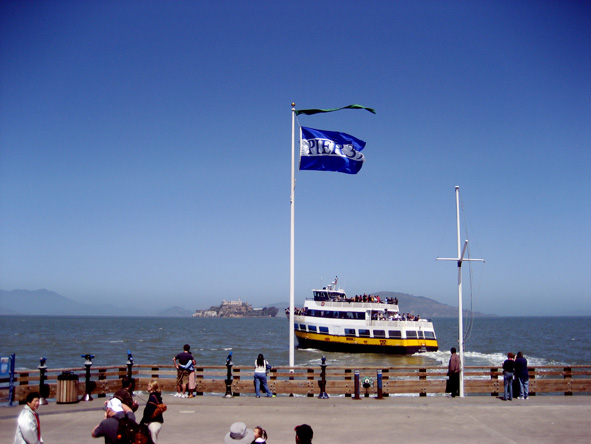 The ferry going to Alcatraz.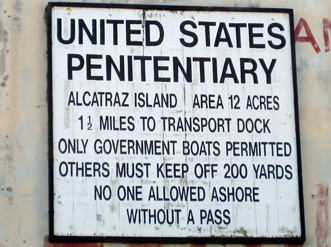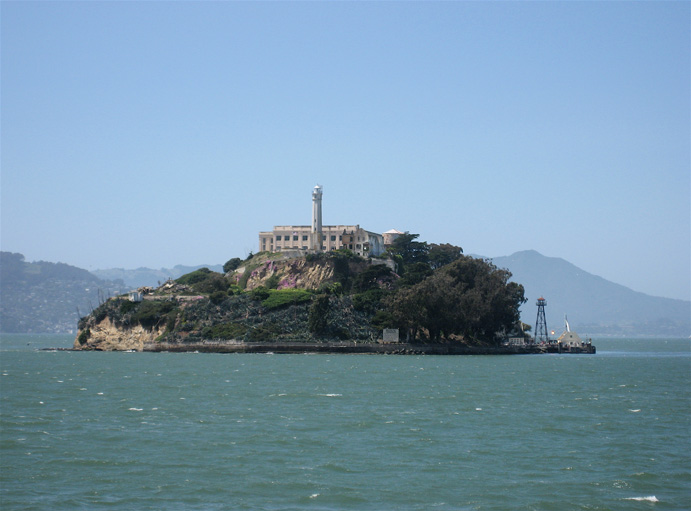 The Rock.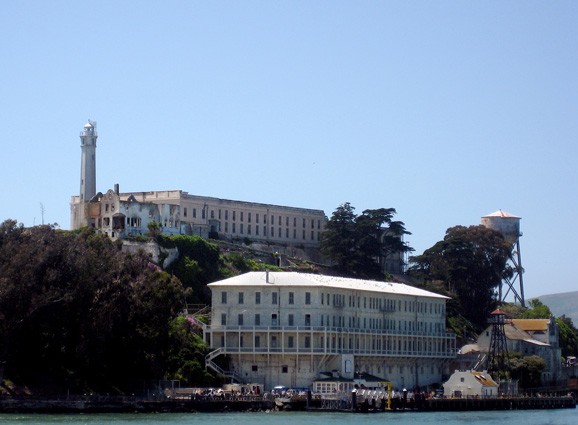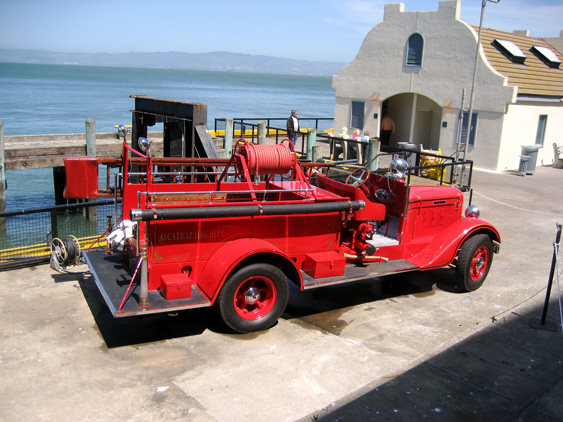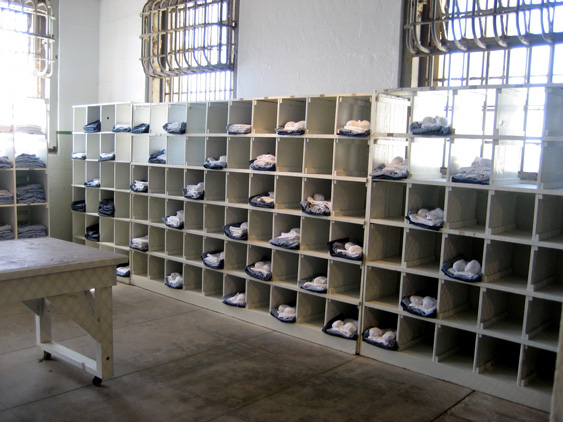 Uniform issue room.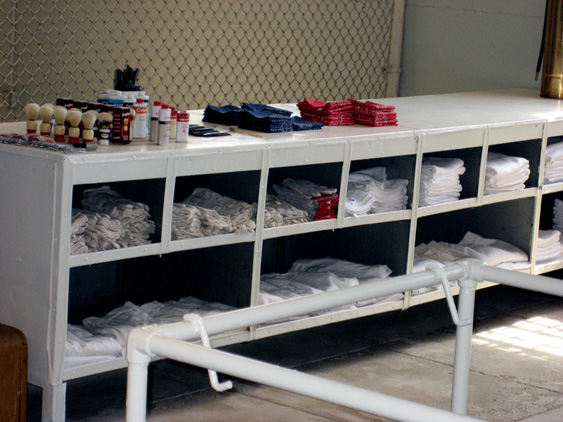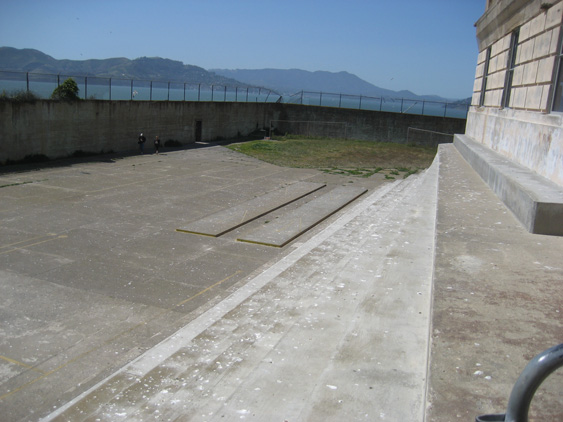 The recreation area. I'll bet a lot of inmates got shanked here... among other things.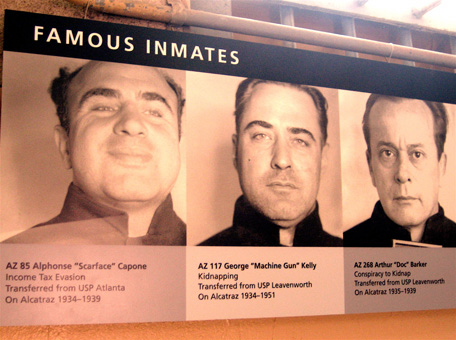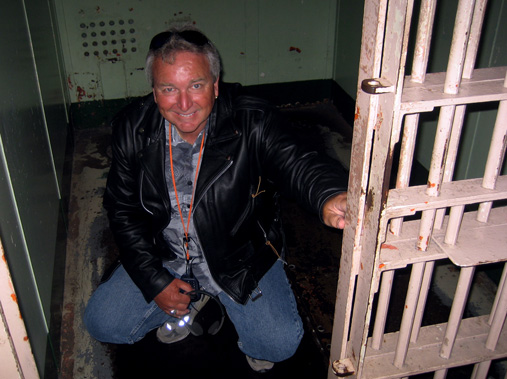 Guess what I'm thinking...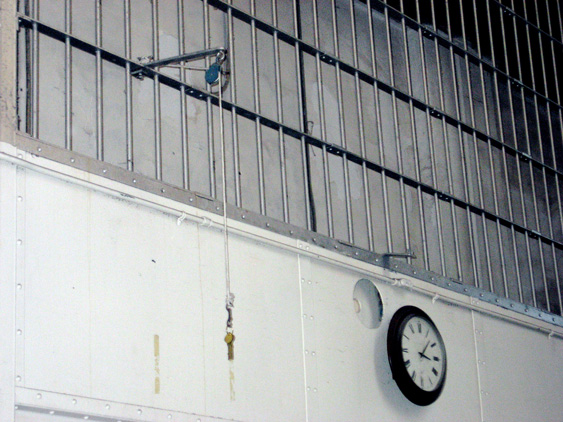 How the keys were lowered to the guard.
A typical cell.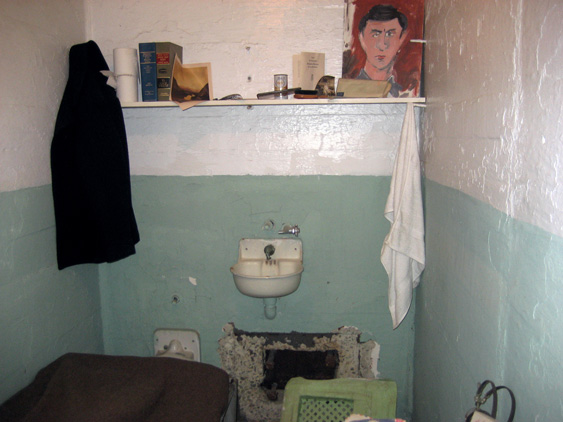 On of the cells used in the famous escape.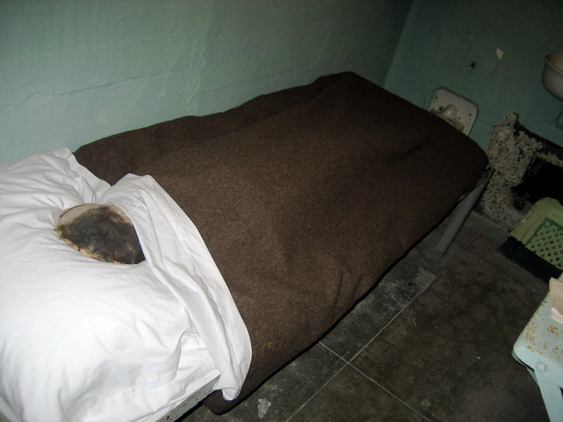 Actual props used in the movie "Escape from Alcatraz".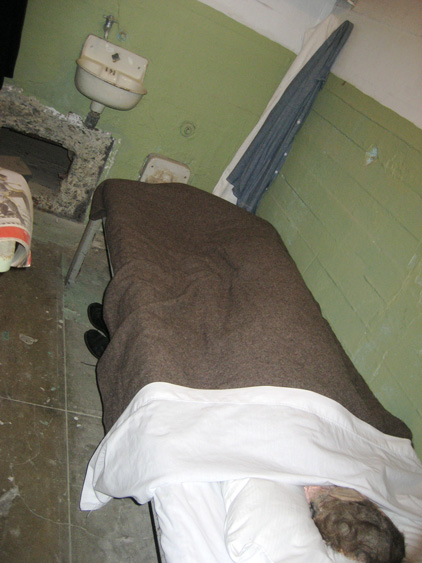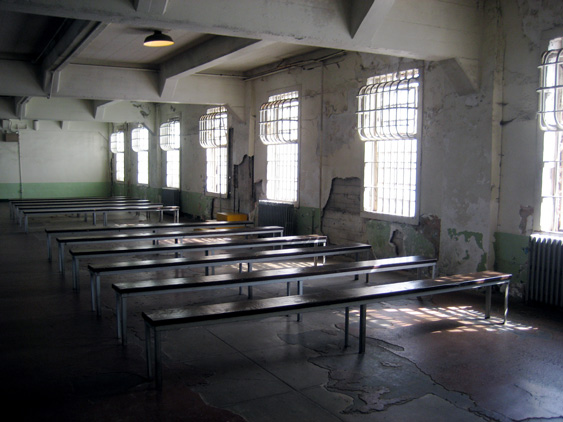 The dining area.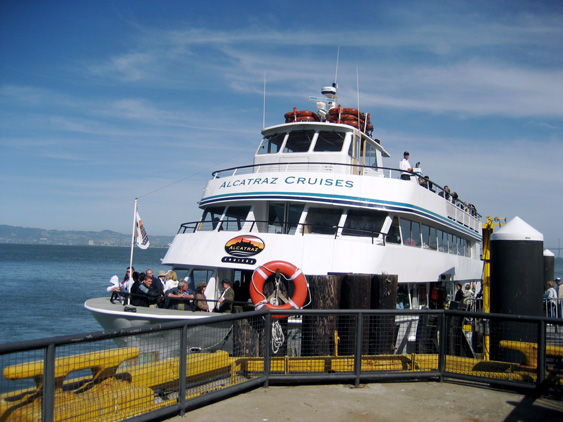 The ferry leaving Alcatraz.... not a bit too soon.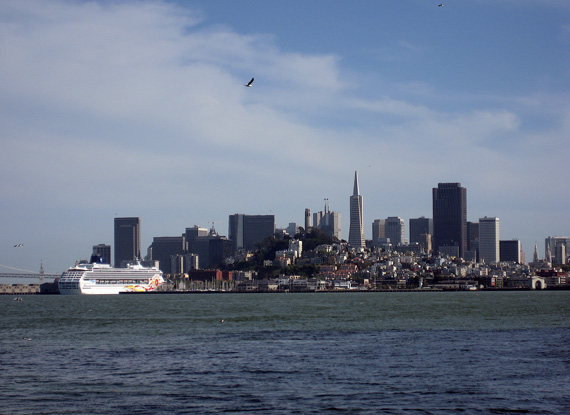 San Francisco as seen from "The Rock".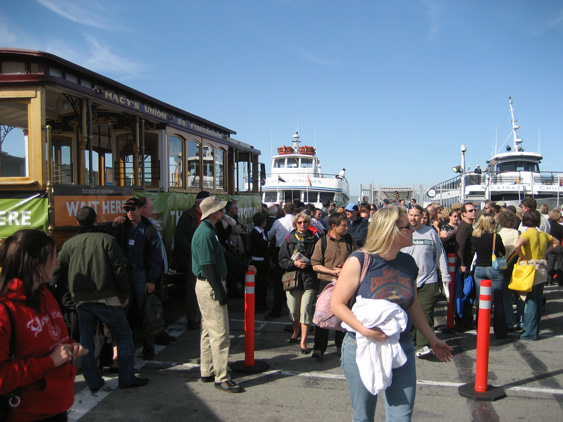 Back at the dock on Fisherman's Wharf.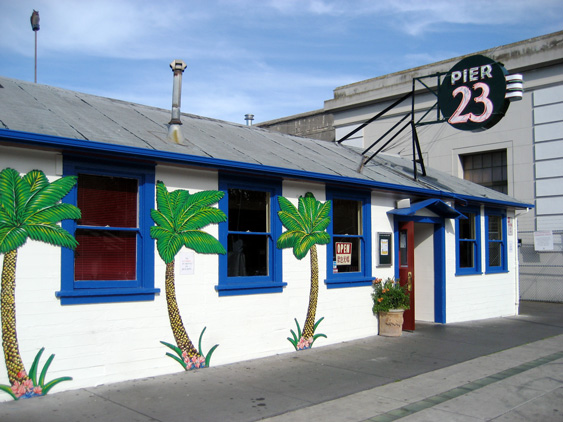 The coolest bar on the Wharf.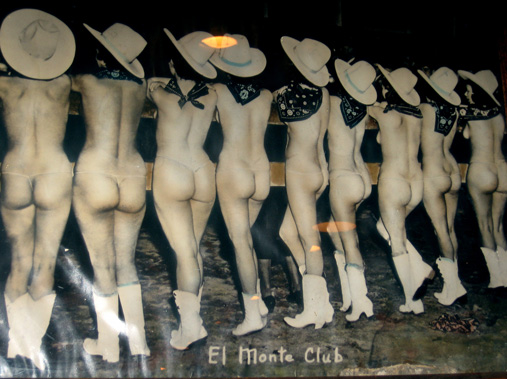 A picture on the wall of the Pier 23 bar.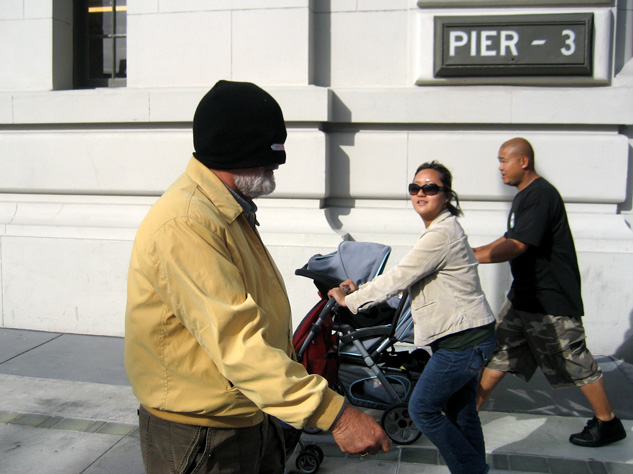 Uncle Tommy acting like a blind man, trying to get a laugh.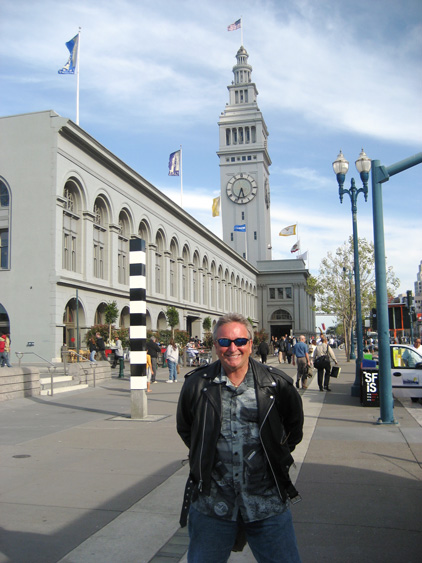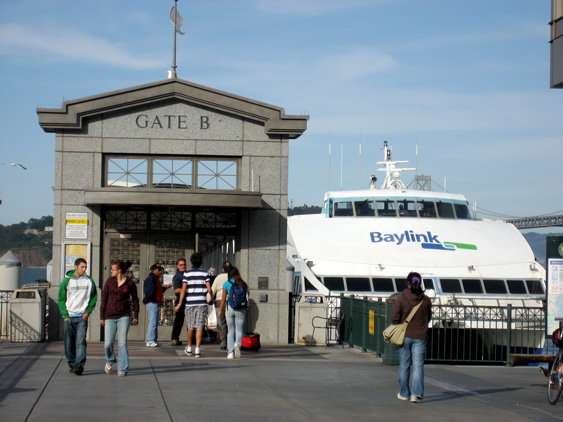 Leaving San Francisco.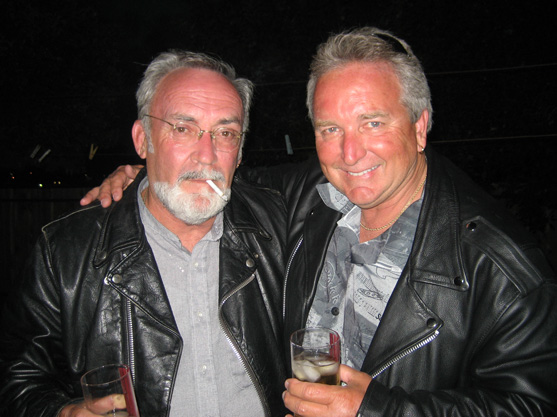 Uncle Tommy and Stickman.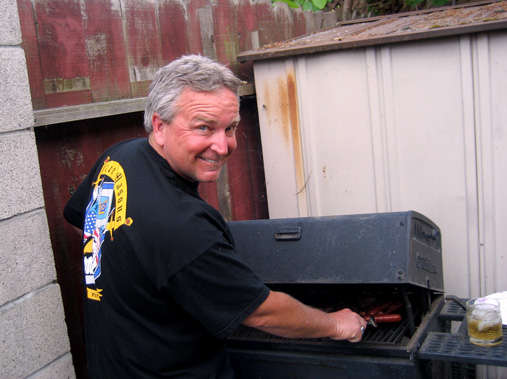 Time for a cookout.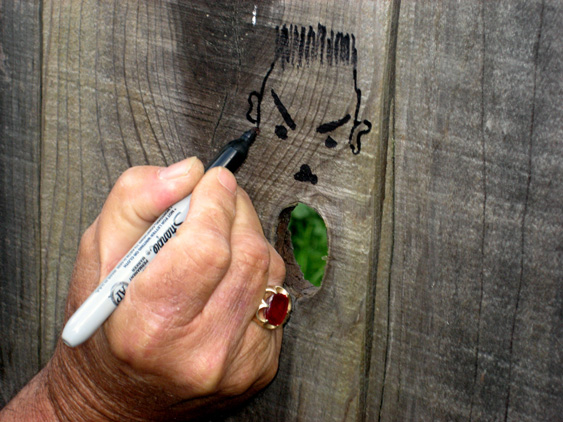 Tommy vandalizes Pops' fence while I cook.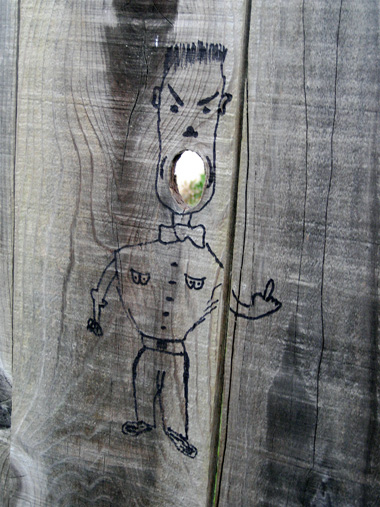 Nice job!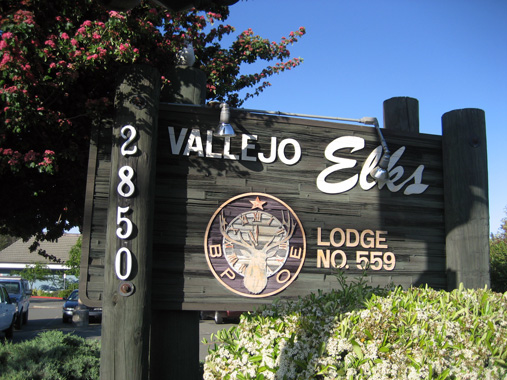 Time to meet and greet!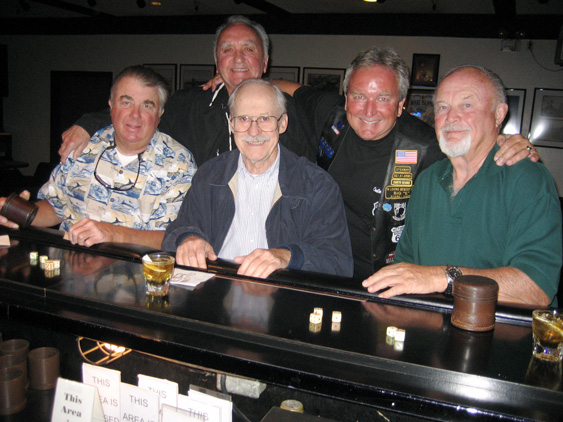 Pops drinking buddies.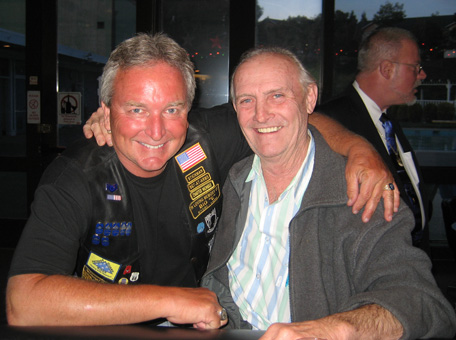 ---
The ride in to San Francisco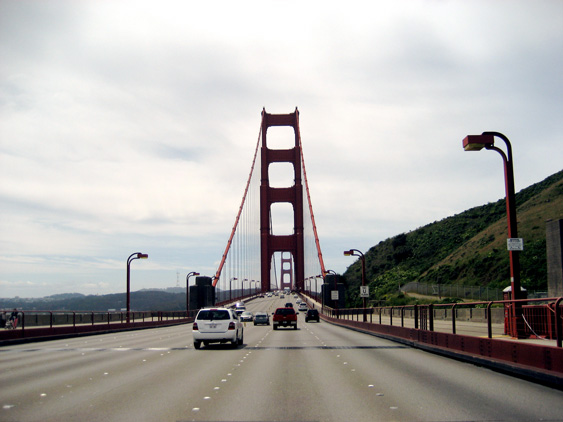 The Golden Gate Bridge.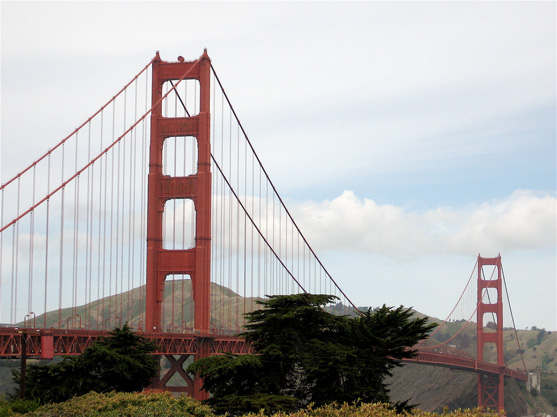 My best picture of the bridge span.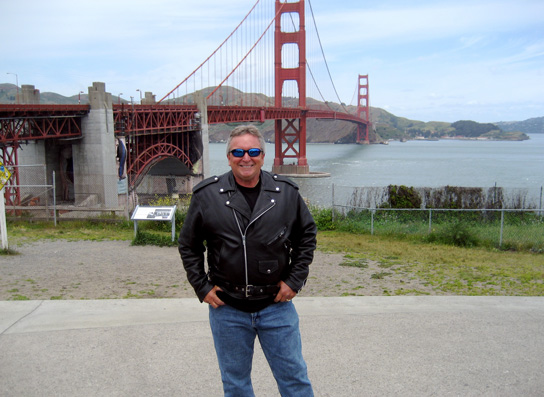 The ride along California Highway 1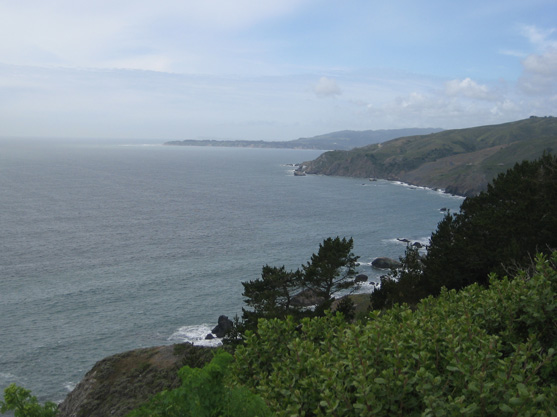 My first sight of the Pacific Ocean on Highway 1 near Stinson Beach.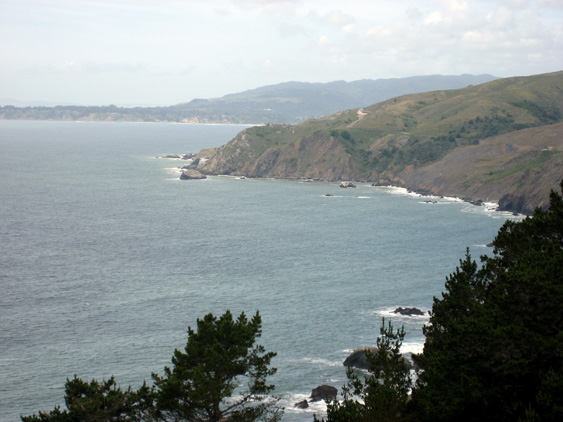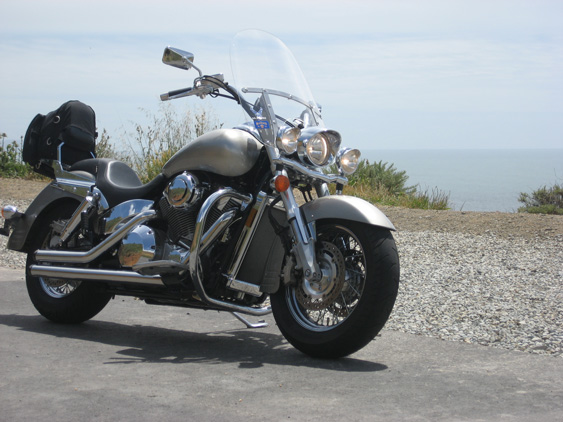 The beast on the ocean.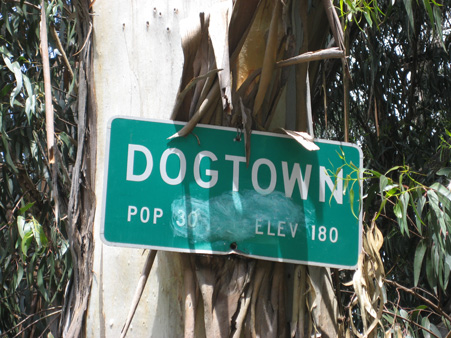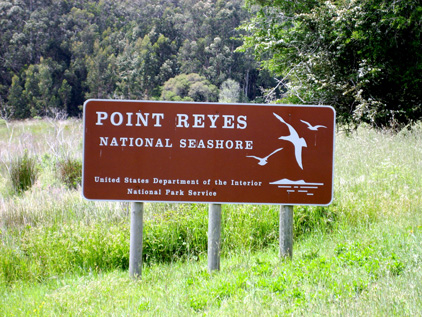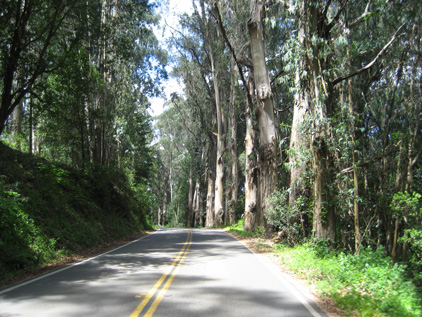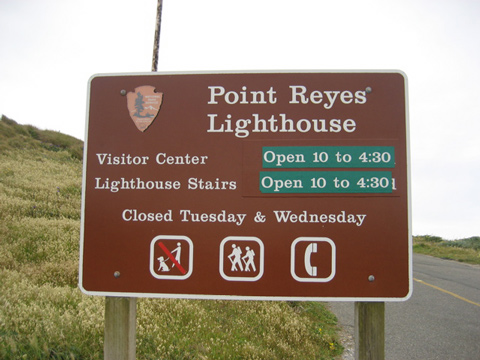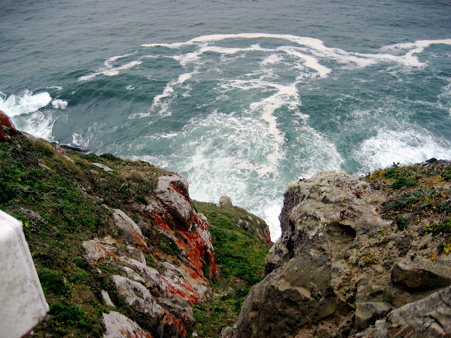 Walking down to the Lighthouse.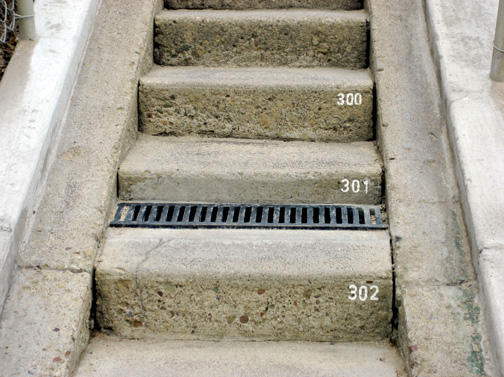 As seen from the bottom going up...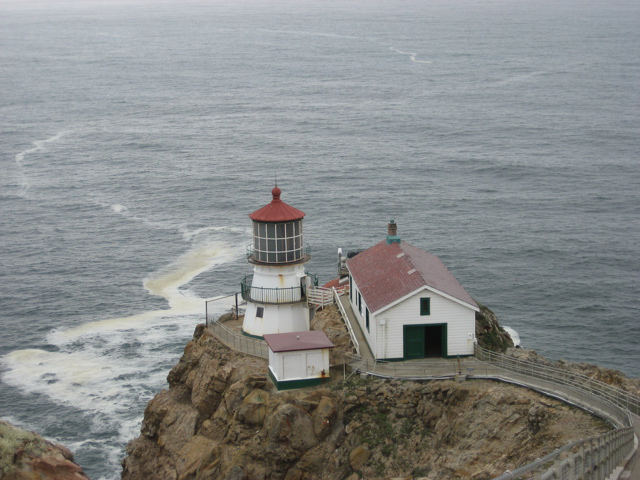 Point Reyes Lighthouse at Point Reyes National Seashore.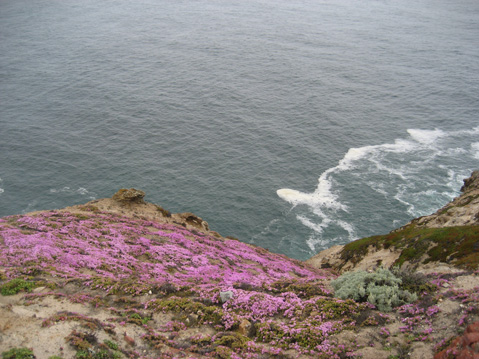 A view walking back up to my bike.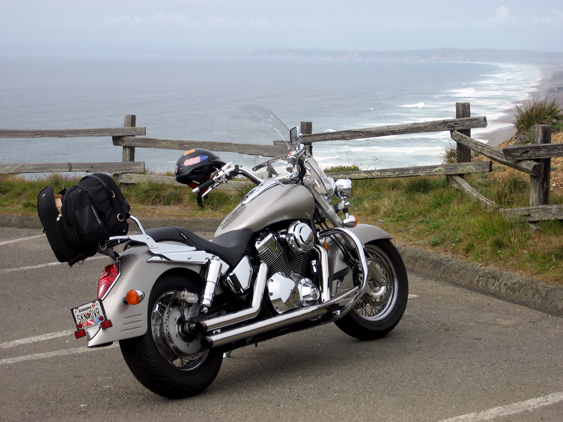 A parting shot!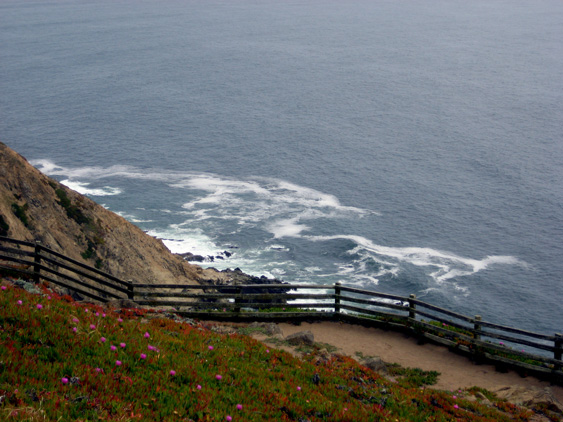 ... or two.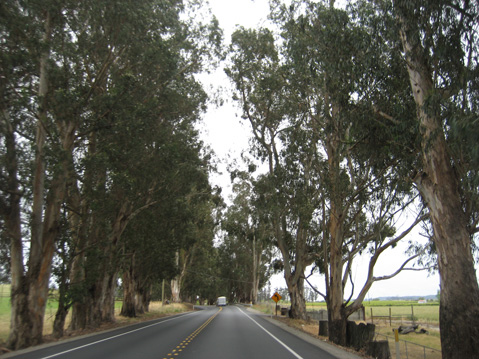 Eucalyptus trees going through Petaluma, California.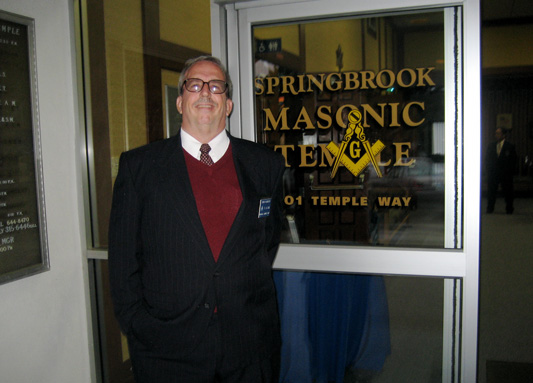 Our newest California member, John Pamplin of Naval Lodge #87.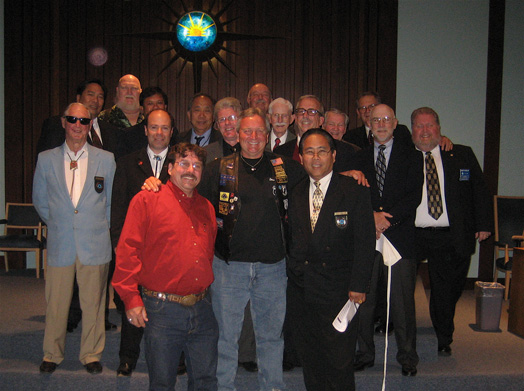 The brothers of Naval Lodge #87.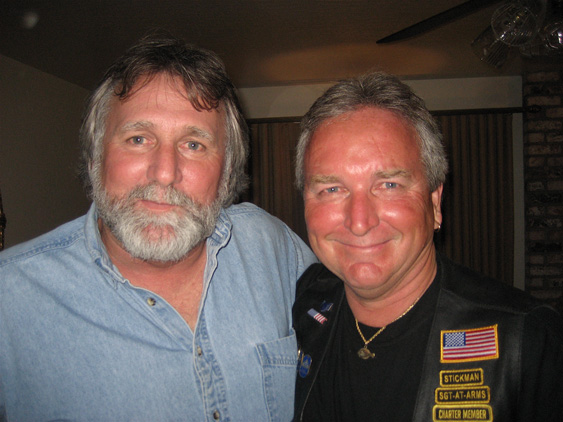 My cousin Butch Stephens is waiting for me after lodge.

---
The Journey Home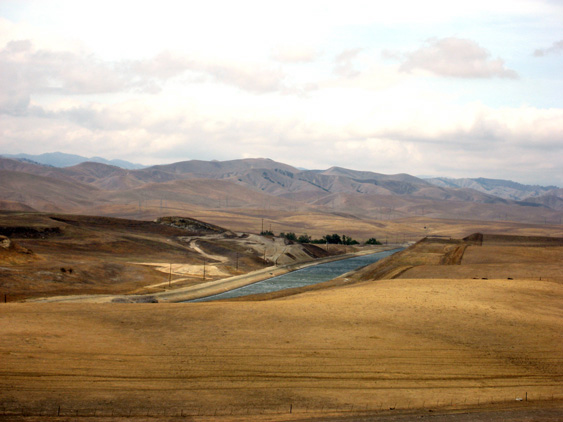 Aqueducts along I-5 going to Bakersfield, California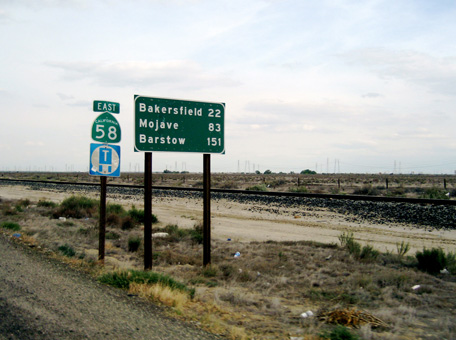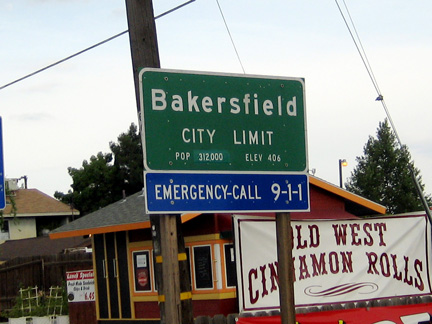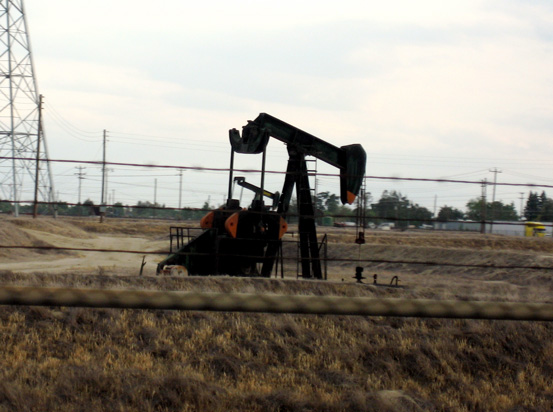 One of many oil wells in Bakersfield.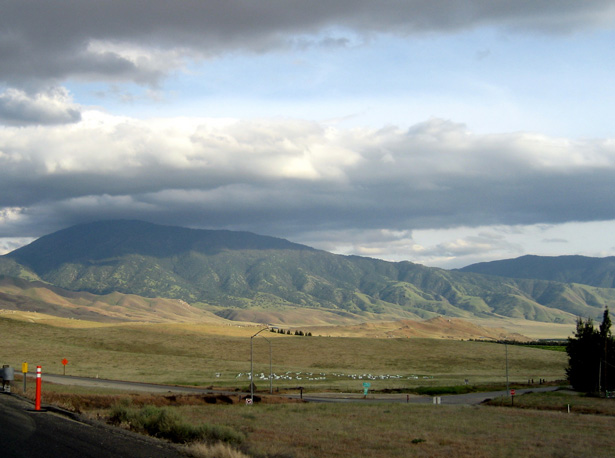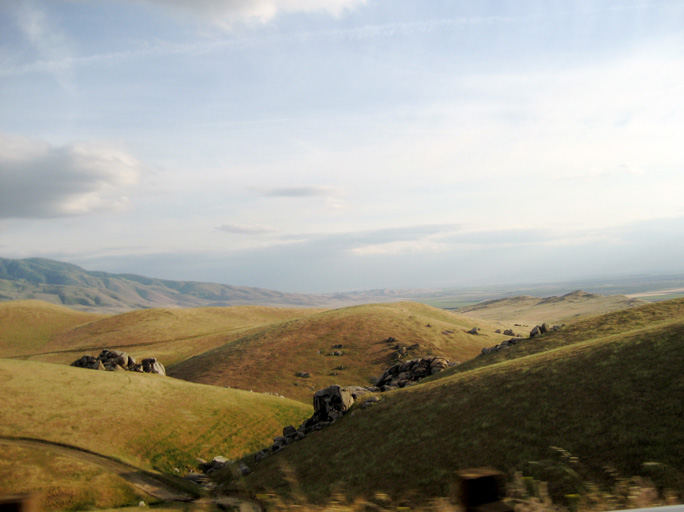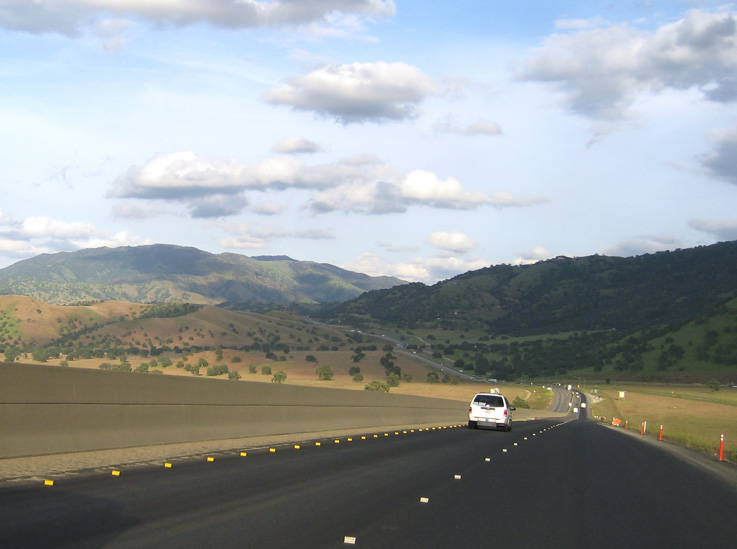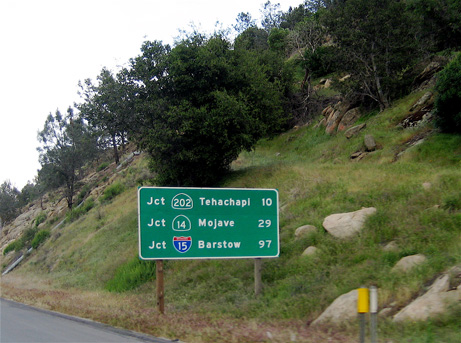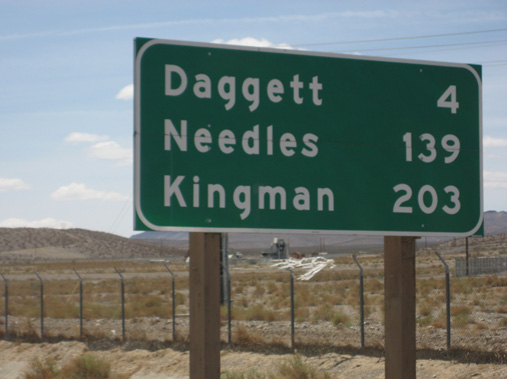 Some of the most beautiful views were along I-40 between Barstow and Needles.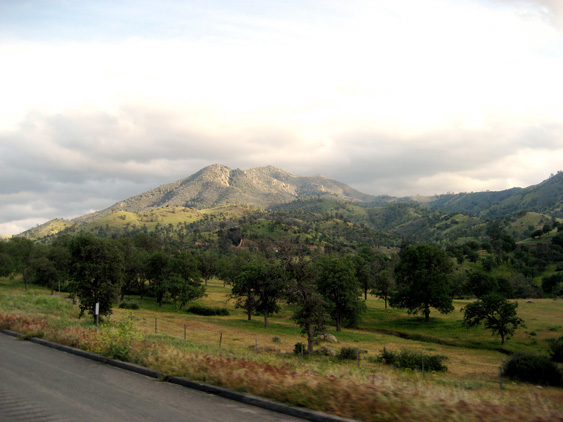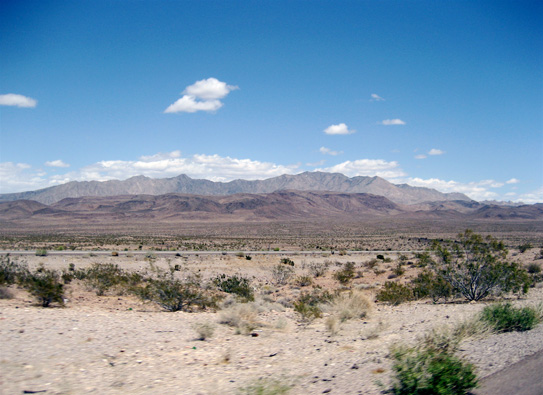 Mojave Desert.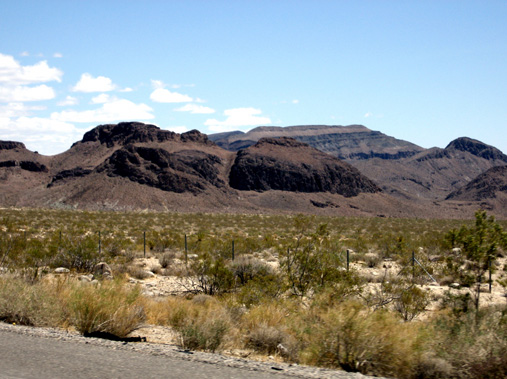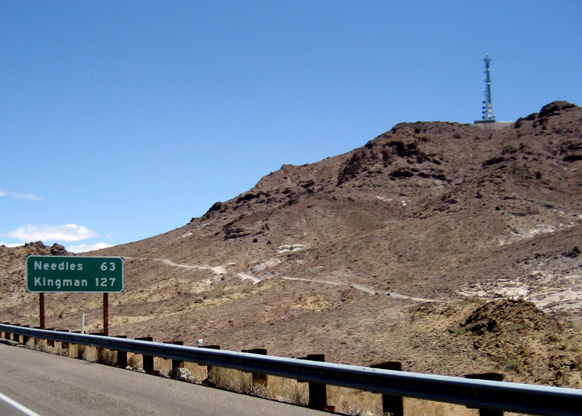 Needles, California had the most expensive fuel prices of my trip.

---
Crossing back in to Arizona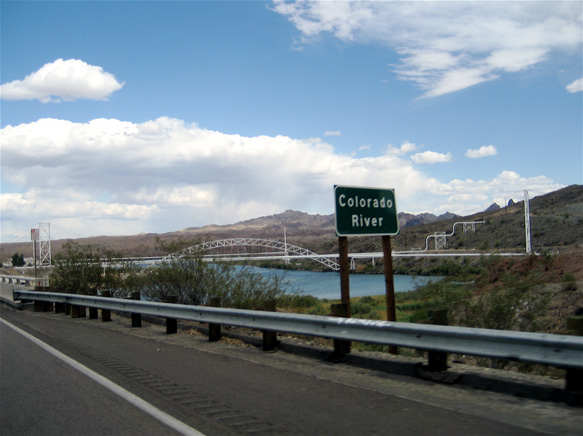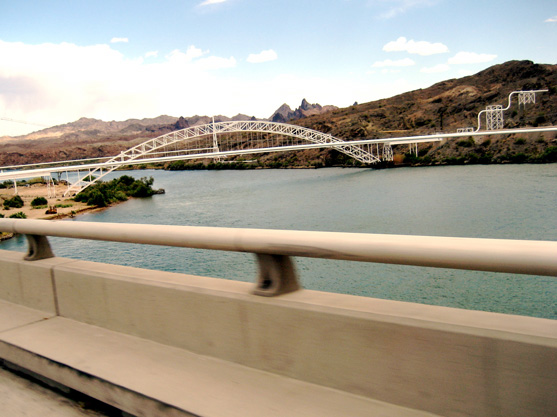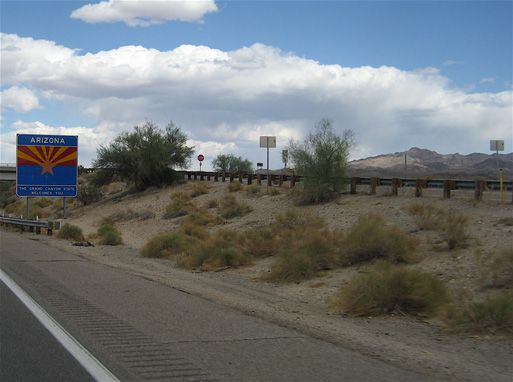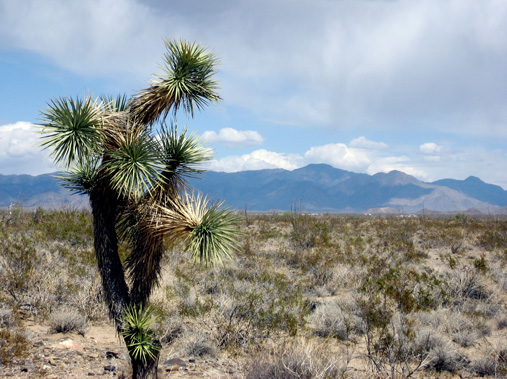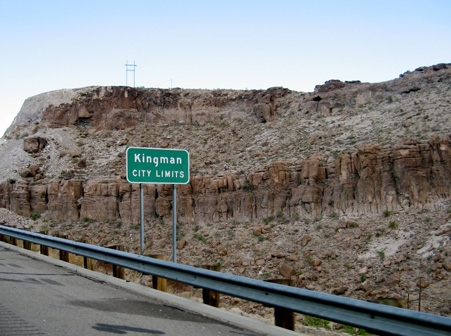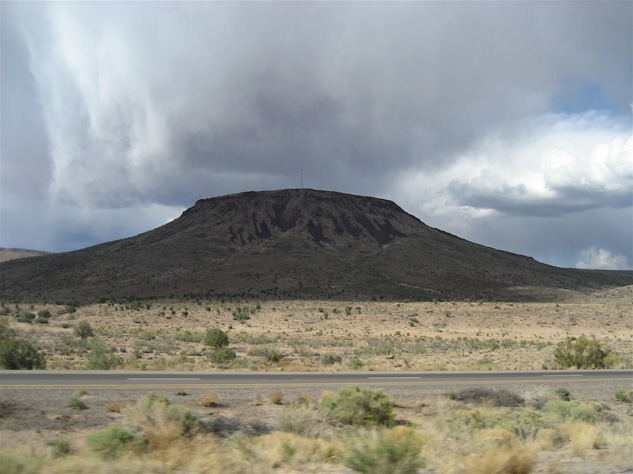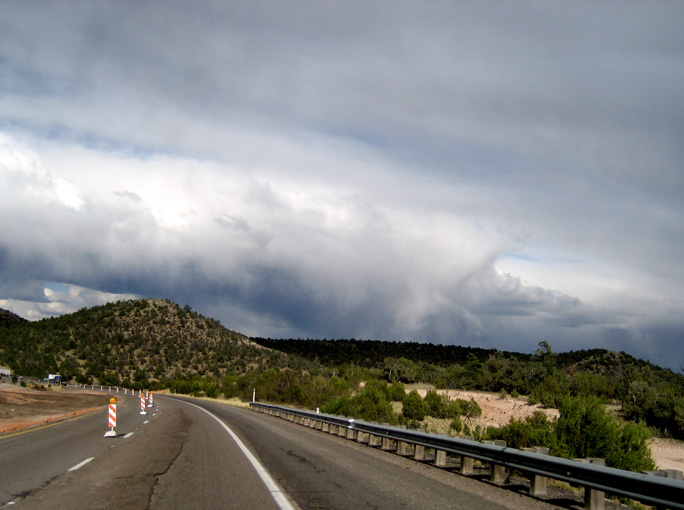 The weather didn't look good ahead...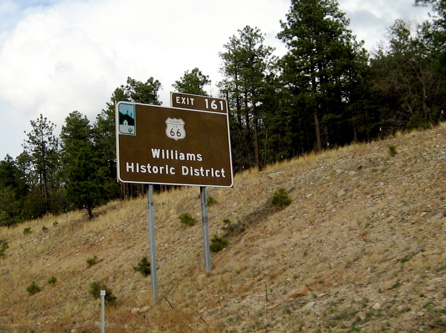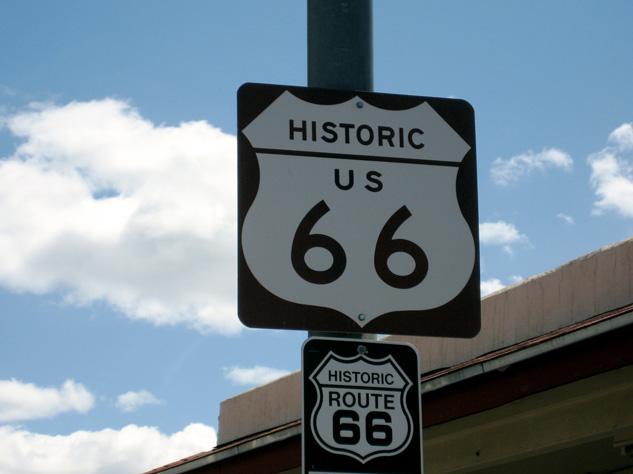 Williams, Arizona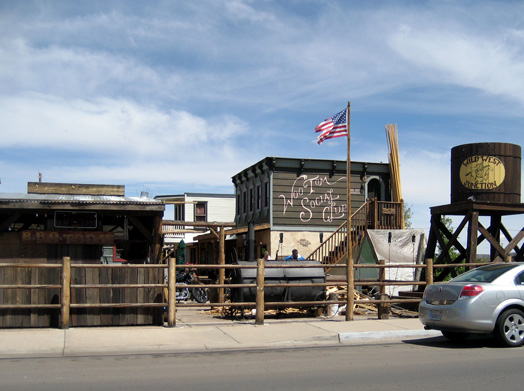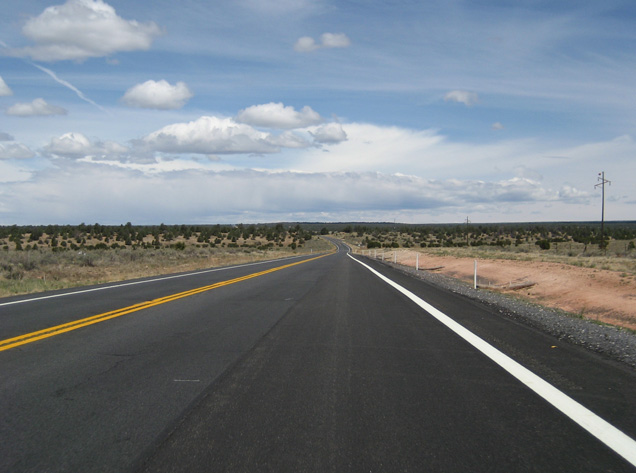 Highway 64 North out of Williams... the Gateway to the Grand Canyon.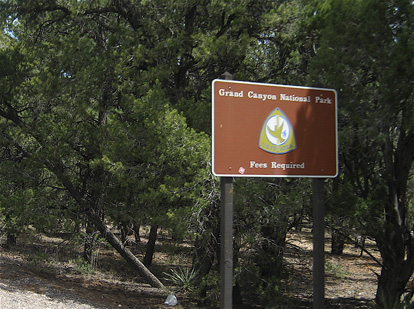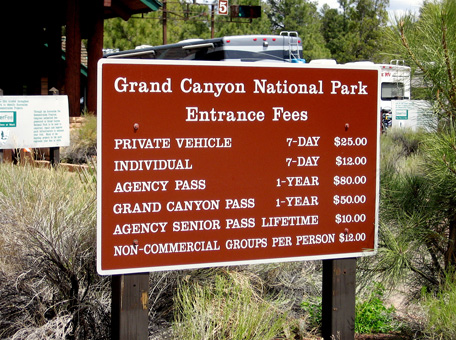 The view of the Grand Canyon is not free, although they only charged me $12.00 since I was on a motorcycle.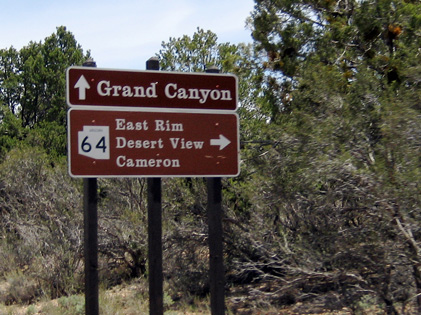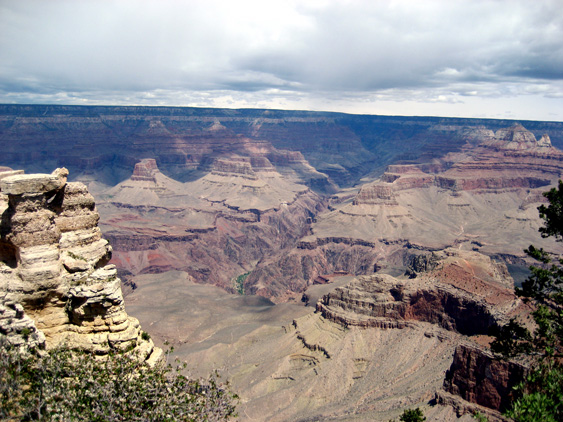 Well worth the $12.00... as seen at ground level.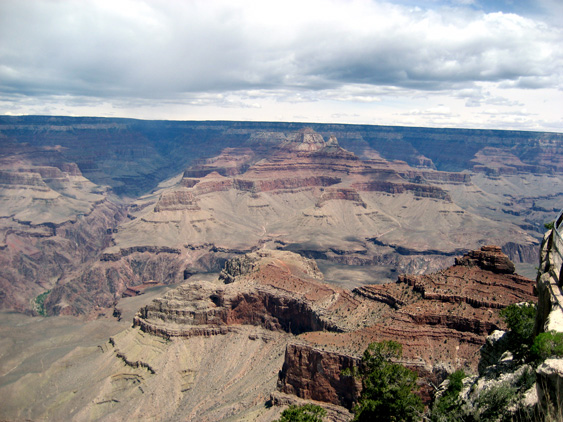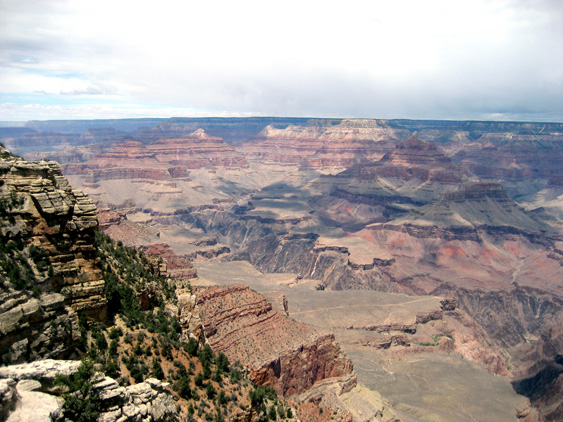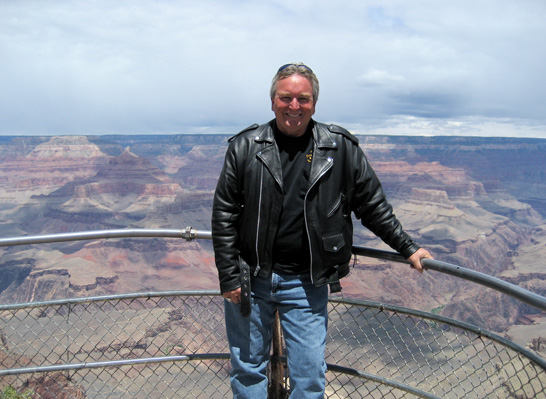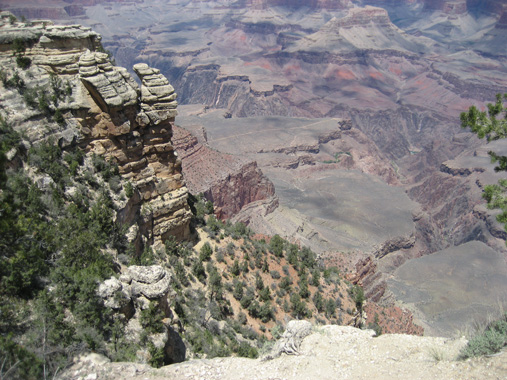 I got this close to the edge where there were no barricades.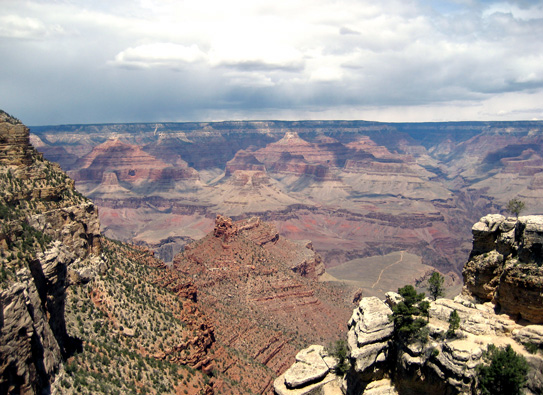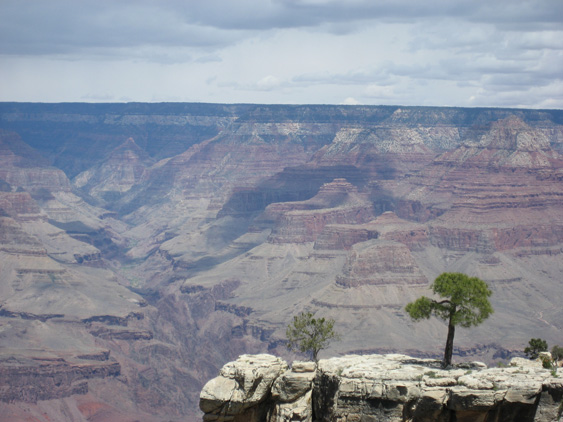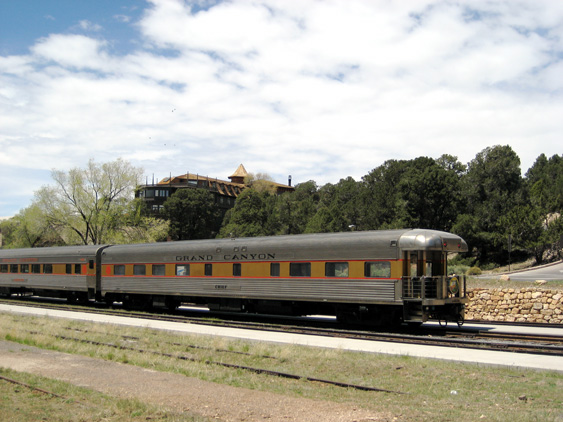 This was taken at the main resort area in town.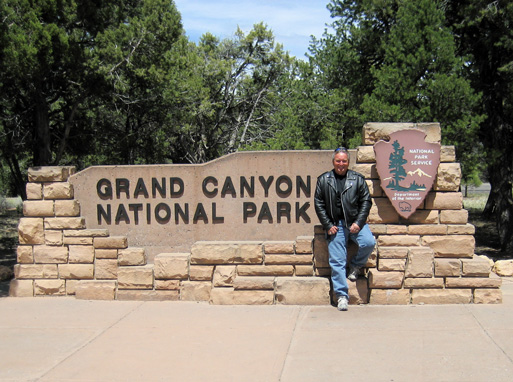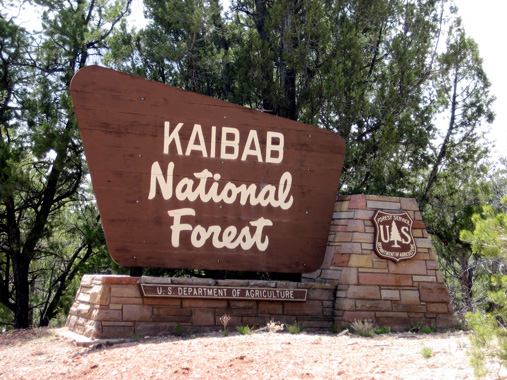 The Grand Canyon Helicopter Tour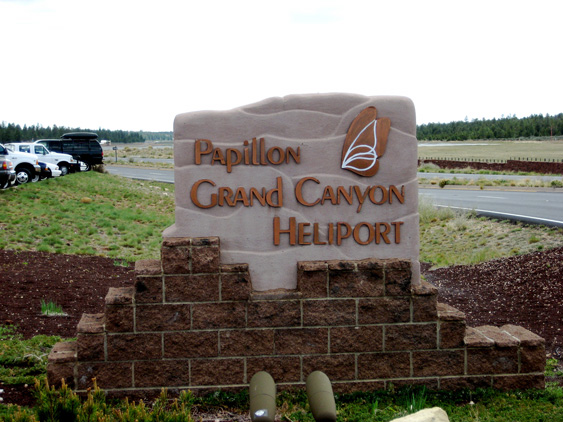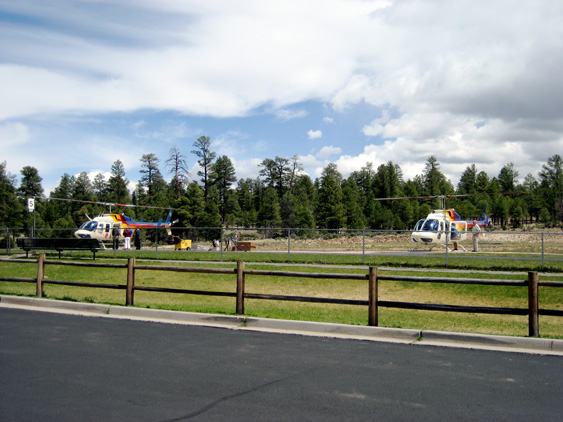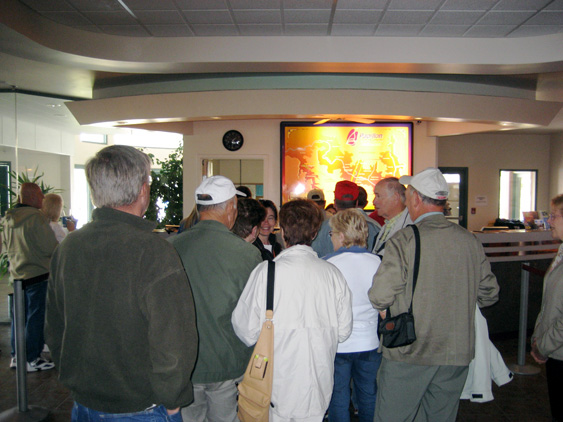 Behind a tour group from Germany... I didn't hear any english for hours.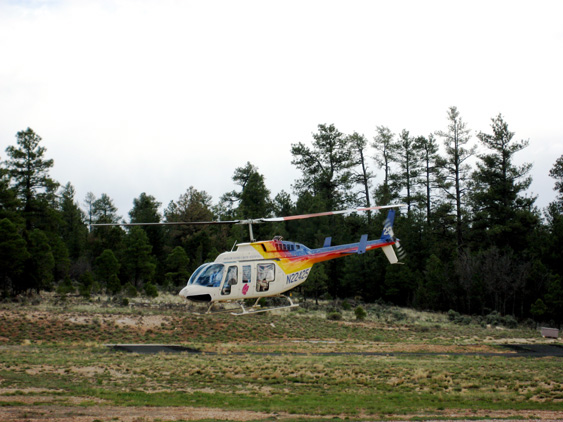 A departing tour.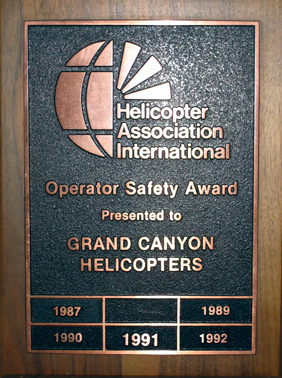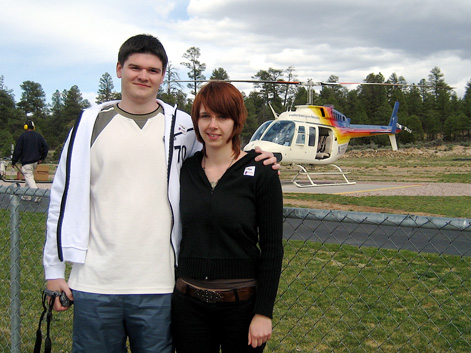 I wonder why they didn't receive an award for 1988? My tour partners from Munich, Germany. Stephan and Sofia.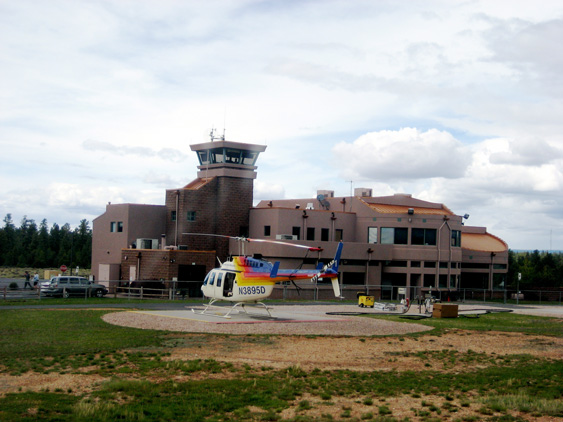 A picture taken from the air as we were leaving.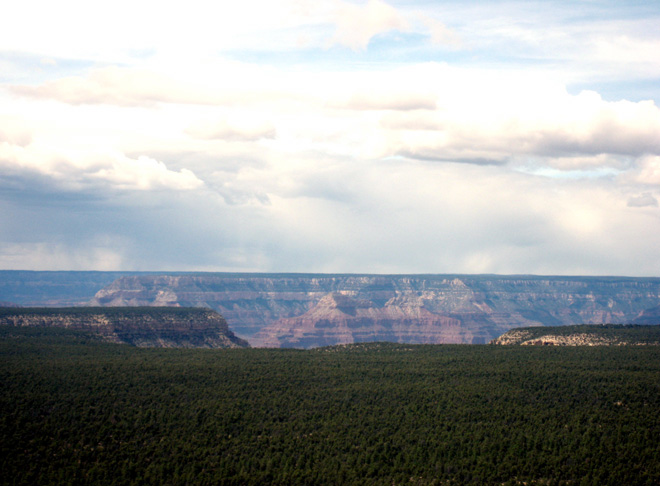 Approaching the rim of the canyon.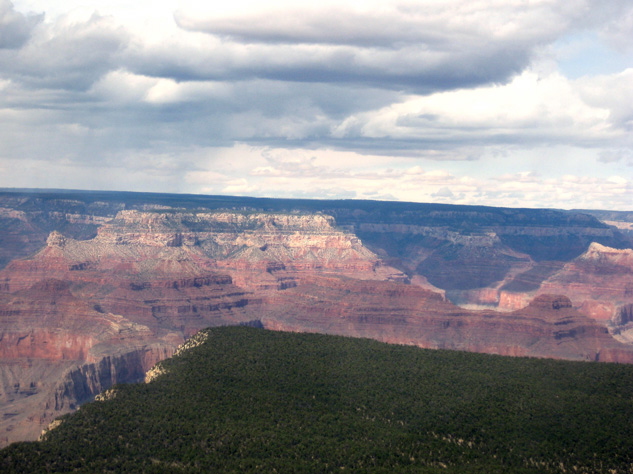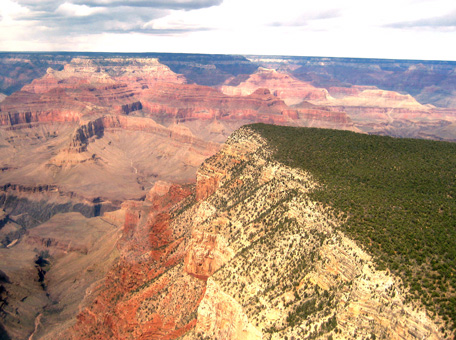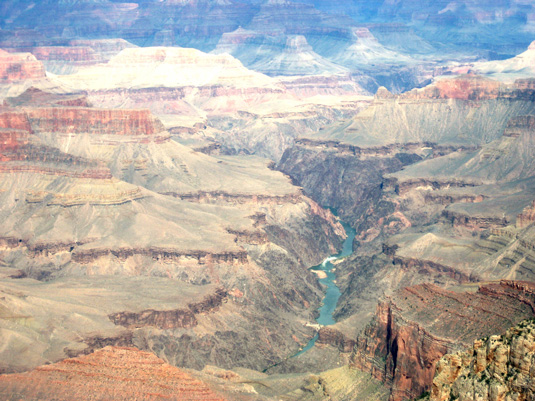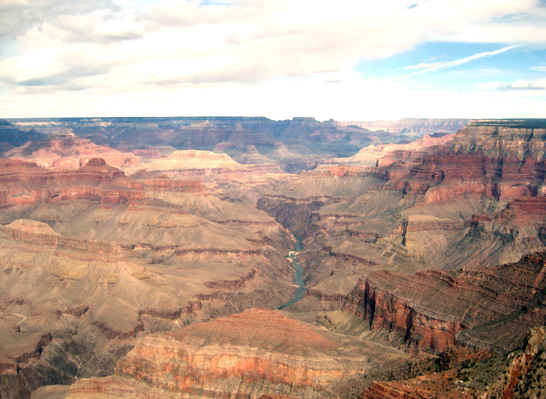 The Colorado River running down through the middle of the canyon.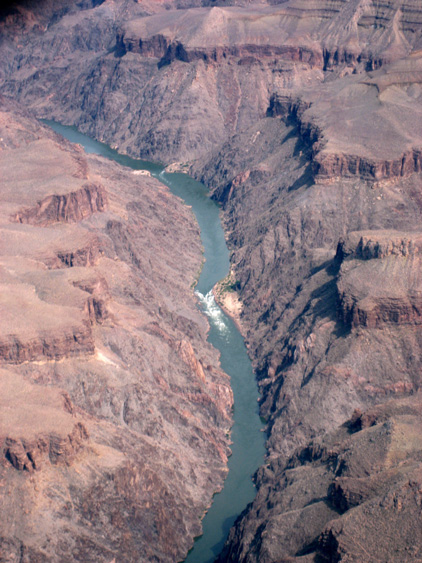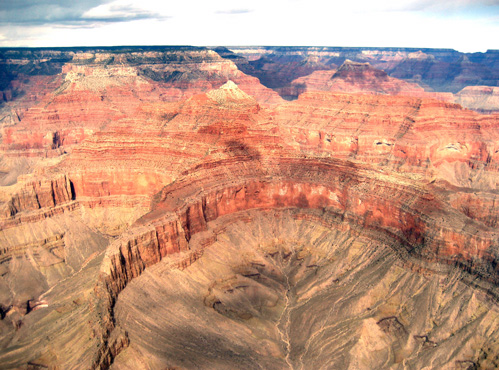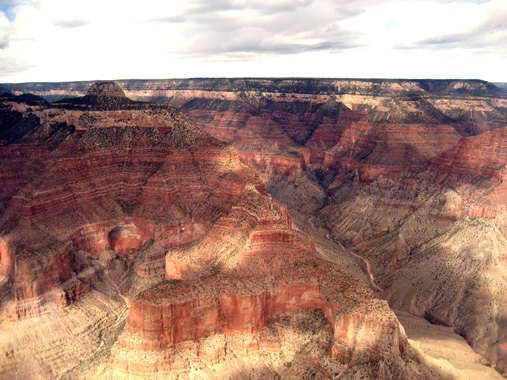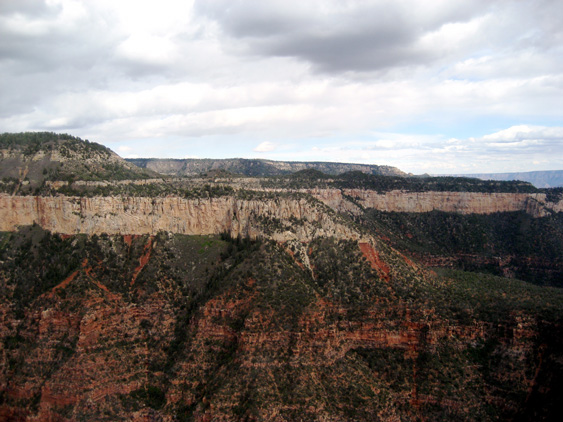 I'll bet you don't see this view from the Sky walk.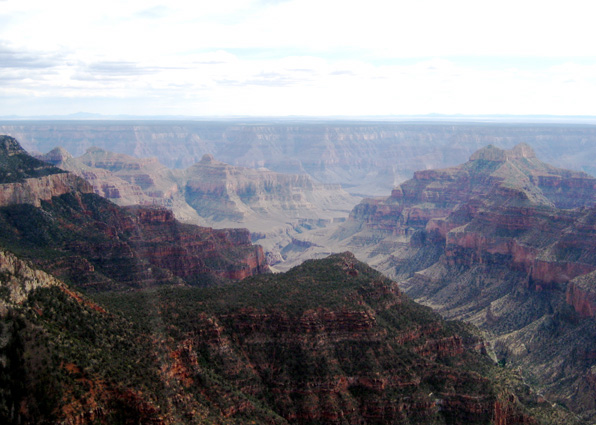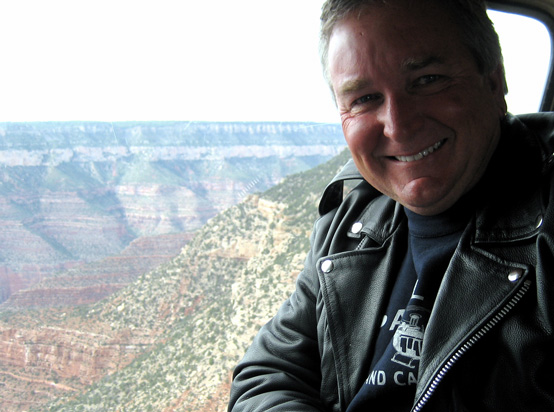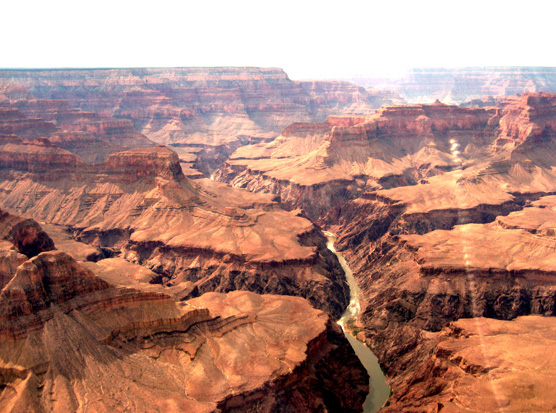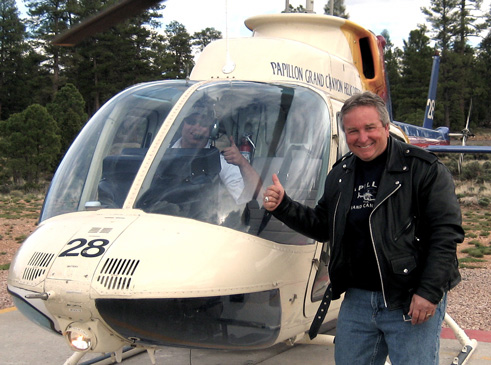 Mission Accomplished!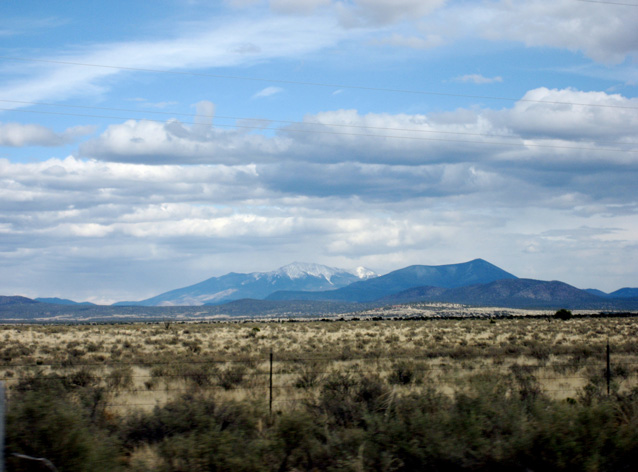 San Francisco Mountains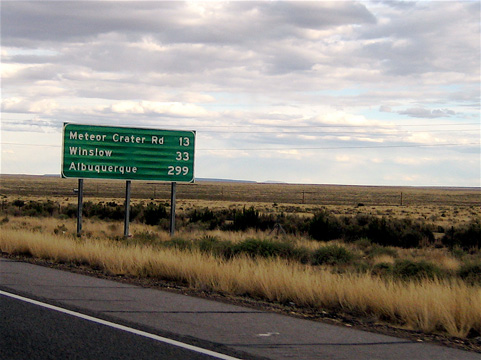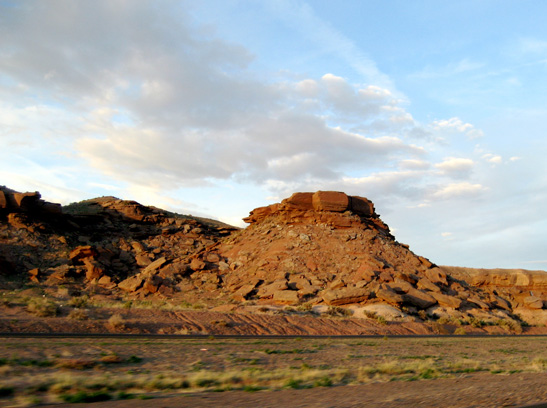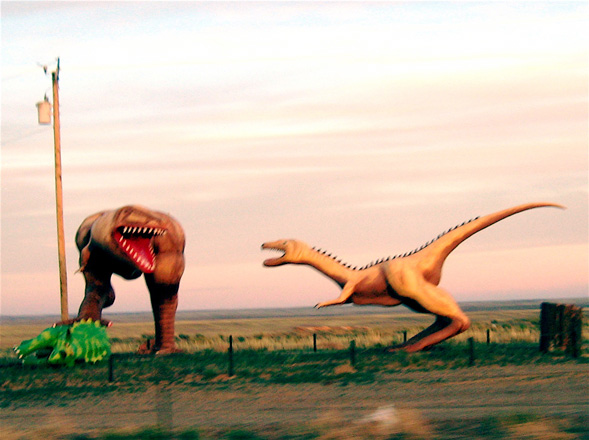 I thought these guys were extinct.

Click here for Page 3