Matt and Jack with red snapper and Matt bringing in a jack crevalle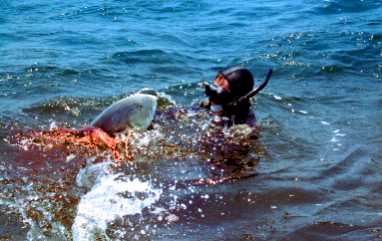 Matt fighting a jack crevalle, check out the pool of blood.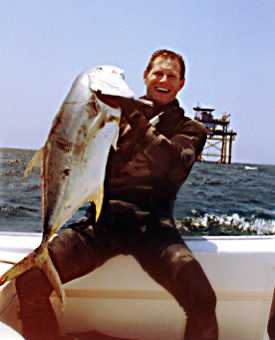 Matt with his successful catch.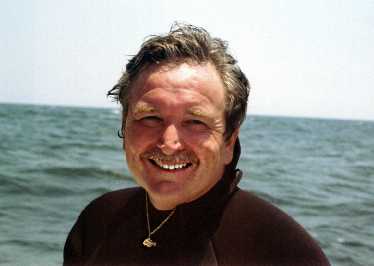 Mike having fun.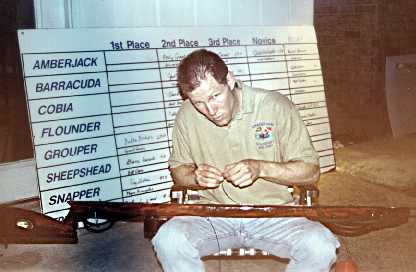 Matt rigging his gun.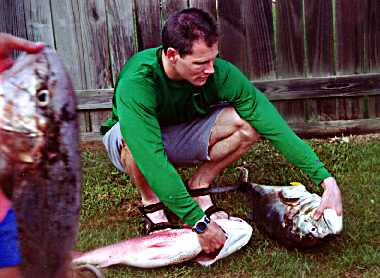 Getting ready for the backyard shot.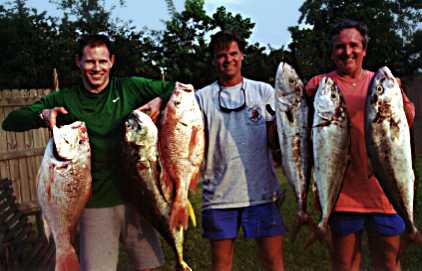 Matt, Jack and Mike with some of Fridays catch.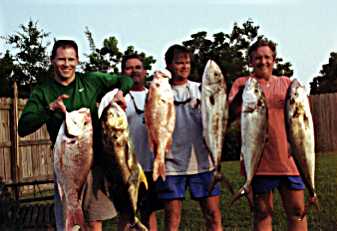 Krewe of Kelley
Divers of "Out of the Blue" Bob Kelley, Captain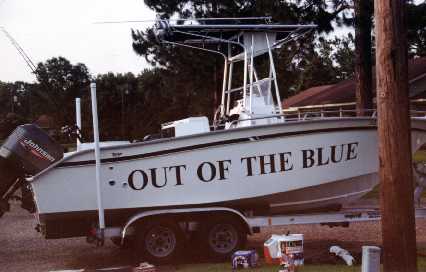 Bob Kelley's boat, soon to be renamed "The Midol".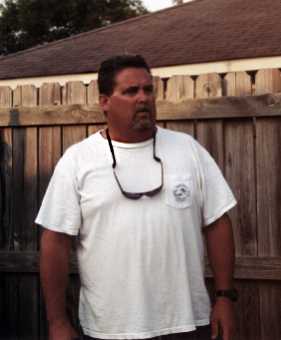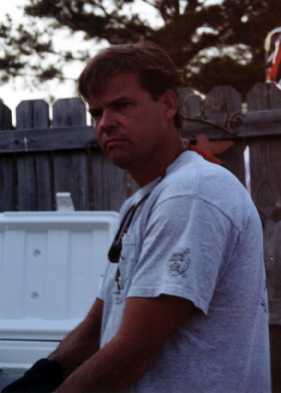 Bob Kelley and Jack deVilliers... one thinking and one not. Can you decide?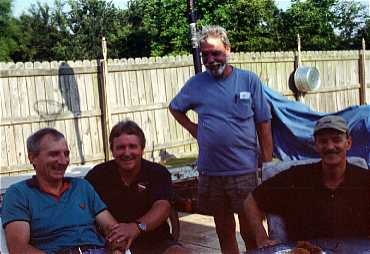 The patio gang - Don, Mike, Charlie and Les Sage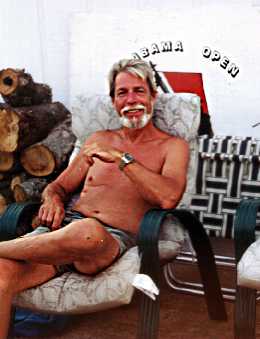 Stickman Groupie, Charlie Carr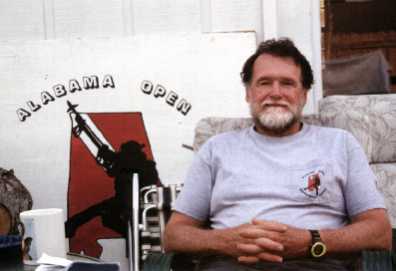 Sid Smith at ease.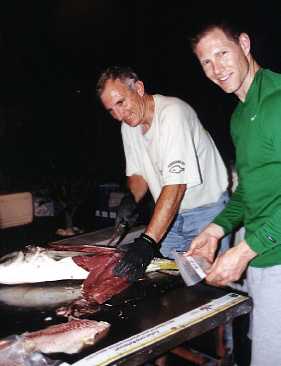 Don and Matt cleaning fish.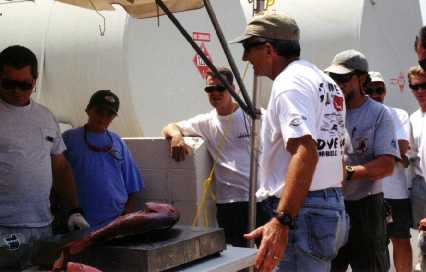 Don says "Is that all?"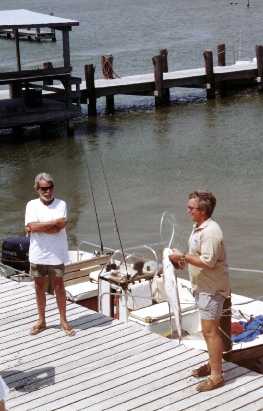 Mike's turn to weigh in.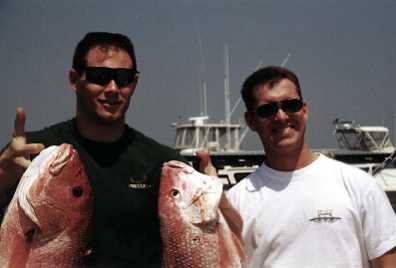 Matt Rytting and Steve Latham.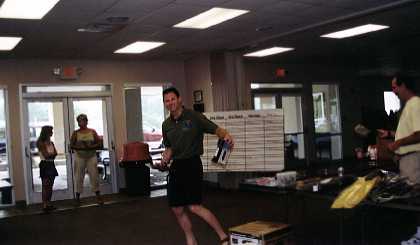 Matt winning a trophy.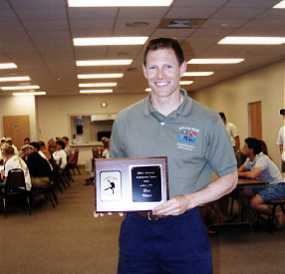 Matt Rytting wins the Blue Water trophy.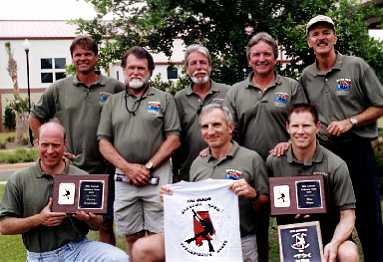 Top row: Jack deVilliers, Sid Smith, Charlie Carr, Mike Wade and Les Sage
Bottom row: Ashton Blessey, Don Cooley and Matt Rytting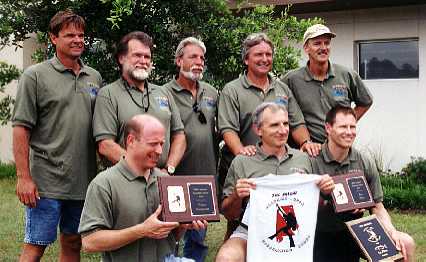 Team Stickmen 2003