Fort Morgan, Alabama

A civil war nautical battle reenactment on May 4, 2002
---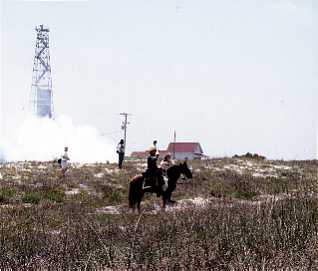 Scout watching the approaching ships.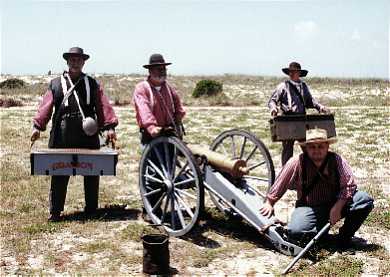 Some reenactors manning the cannon. Dale McClelland, a diver from Florida is standing to the left.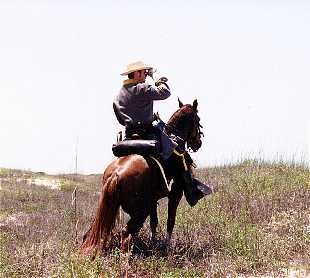 The scout taking a closer look.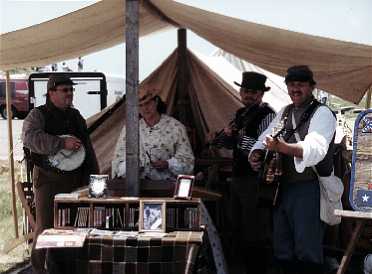 Bluegrass Band.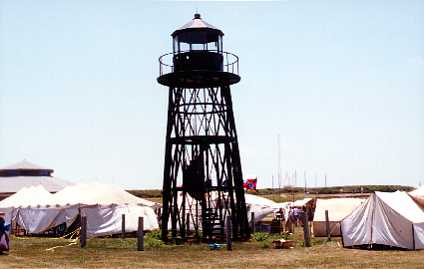 Tent city at the Fort.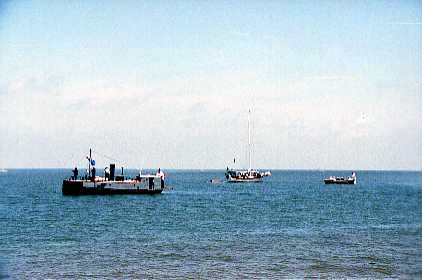 This is supposed to be Union ships preparing to attack.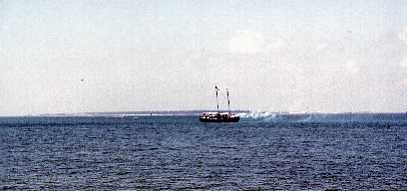 Looks like a cannon ball hit this one. It's on fire.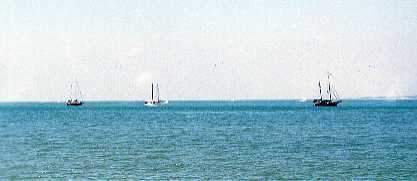 The ships fire as they do a pass on the Fort.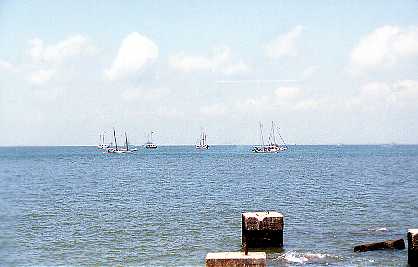 Gathering for another attack.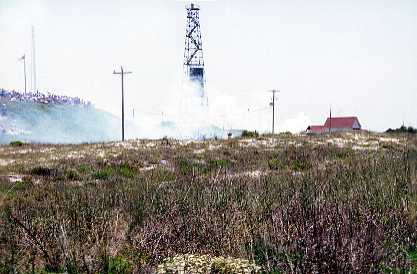 Fort Morgan tucked behind the dunes, returns fire.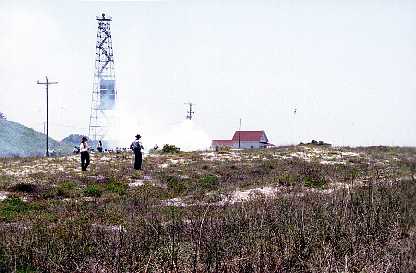 Another shot of the Fort.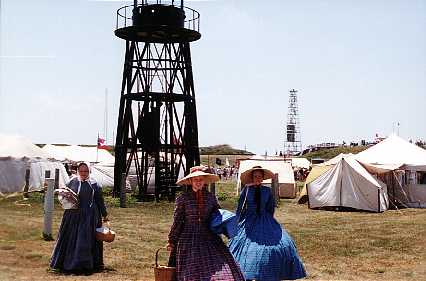 Southern Belles leaving the picnic.

---
Back to menu page