Mobile, Alabama
---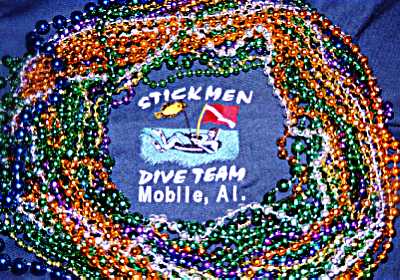 Welcome to our Mardi Gras!!!
---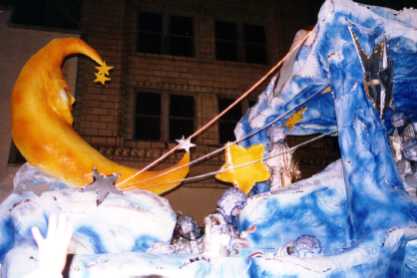 The parade rolls on...
---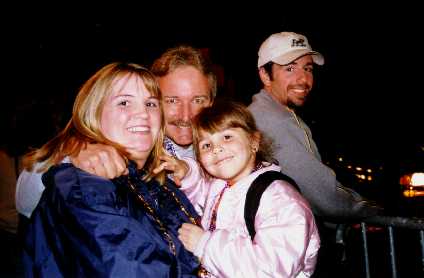 My niece, great niece and nephew.
---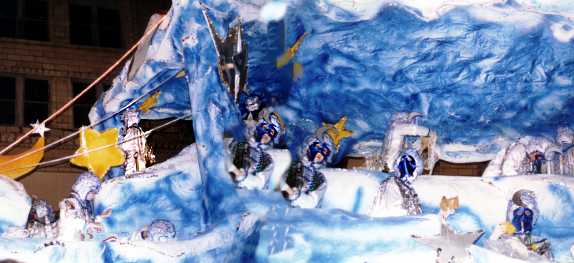 Hey Mister! Throw me something...
---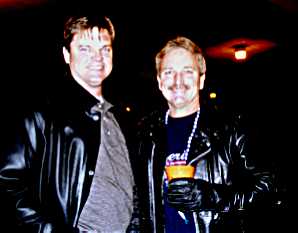 Jack and Mike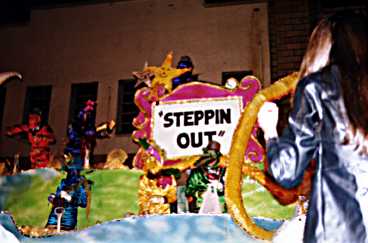 Mary! Jane!! Momma!!! Works every time as the throws come fast and furious.

---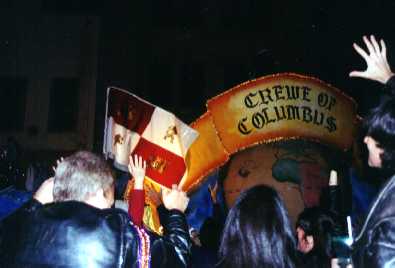 The Crewe of Columbus on Friday night.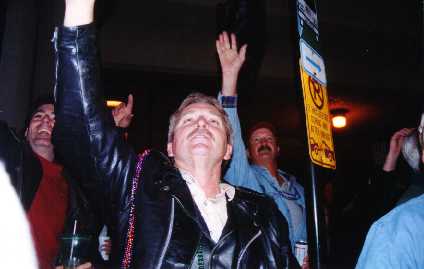 Mesmerized by the floats.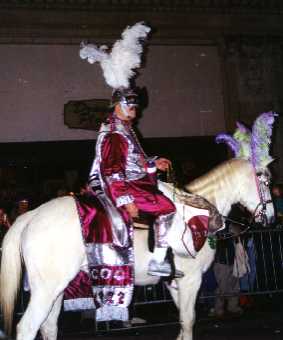 A Grand Marshall, the bearer of doubloons.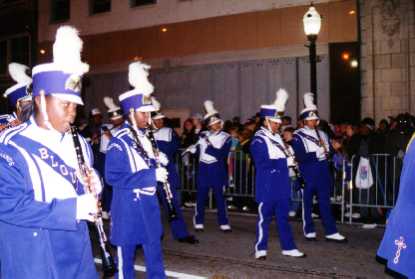 One of many high school bands.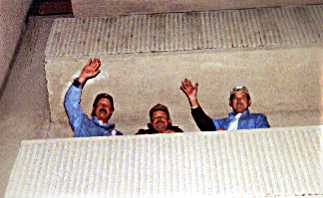 My old buddies secure a good spot to see the "Boom Boom".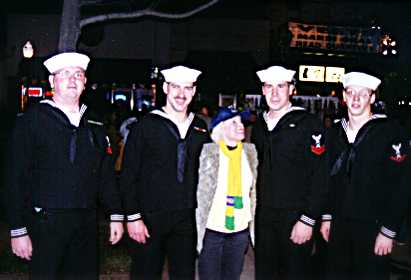 The Stickchick meets some Sailors.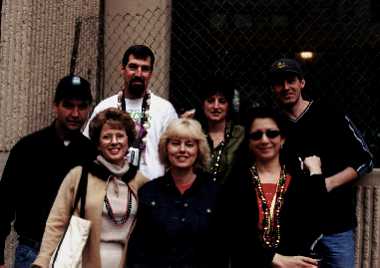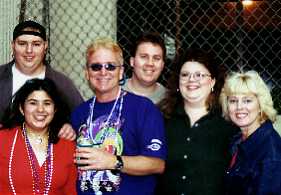 Our Gangs.

---
Back to the main menu